Just in time for putting the final touches on your seasonal menu, Royal Tea New York is introducing a limited time holiday tea blend! Angelica Cordero explains the thought process behind crafting our new blend and gives suggestions on completing your list of holiday offerings.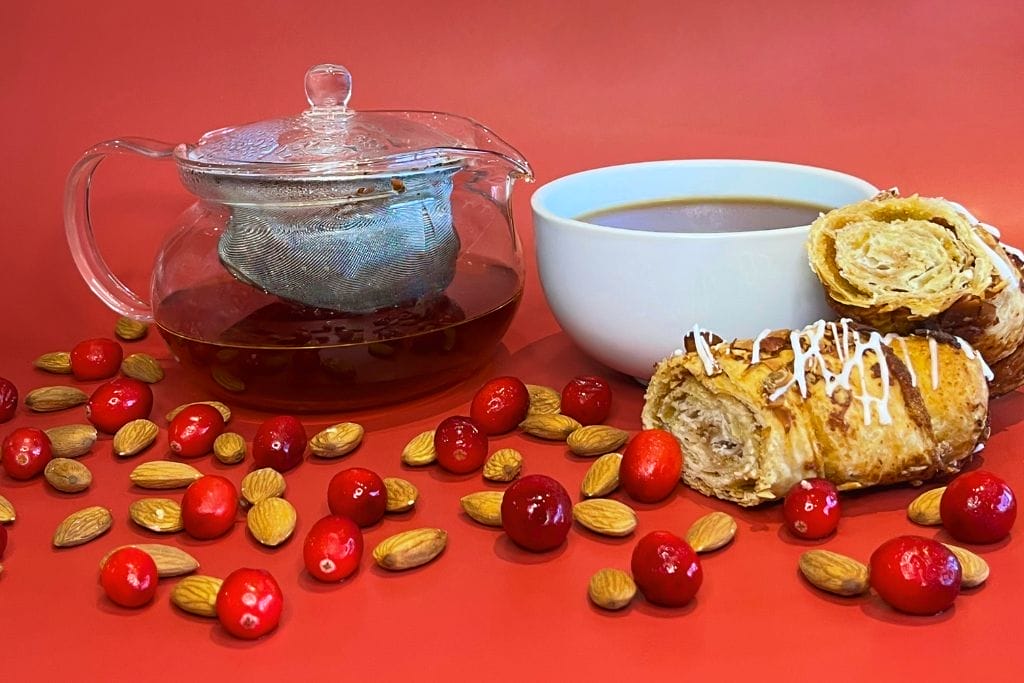 Our Holiday Tea Blend
We're excited to announce our new offering: Cranberry Almond Cake! Inspired by cinnamon-spiced desserts, Cranberry Almond Cake is bursting with sparkling cranberries and honeyed almonds. It's the perfect fruity and decadent drink to cap off a celebration or to stay cozy on a cold evening. This sweet treat is sure to be a hit as winter approaches.
This is the first year that Royal Tea has offered limited time seasonal blends. In fact, our spring blend Raspberry Elderflower Rosé was so popular, we made it a permanent offering! We look forward to creating more exciting and unique blends in 2024.
Crafting Cranberry Almond Cake
As tea traders, our first step for crafting a holiday tea blend is brainstorming how to showcase certain ingredients. We ask ourselves questions such as: Have our customers been looking for a specific flavor? What seasonal fruits and flavors are popular right now? Caffeinated or caffeine-free? Do we want to feature any new teas or botanicals?
Questions like these and more help us get to our next step: ratios! We draft what we think will be the best-tasting ingredient ratios and have the tea warehouse whip up a sample blend for us. After cupping the initial blend, we go through as many rounds of adjustments as necessary.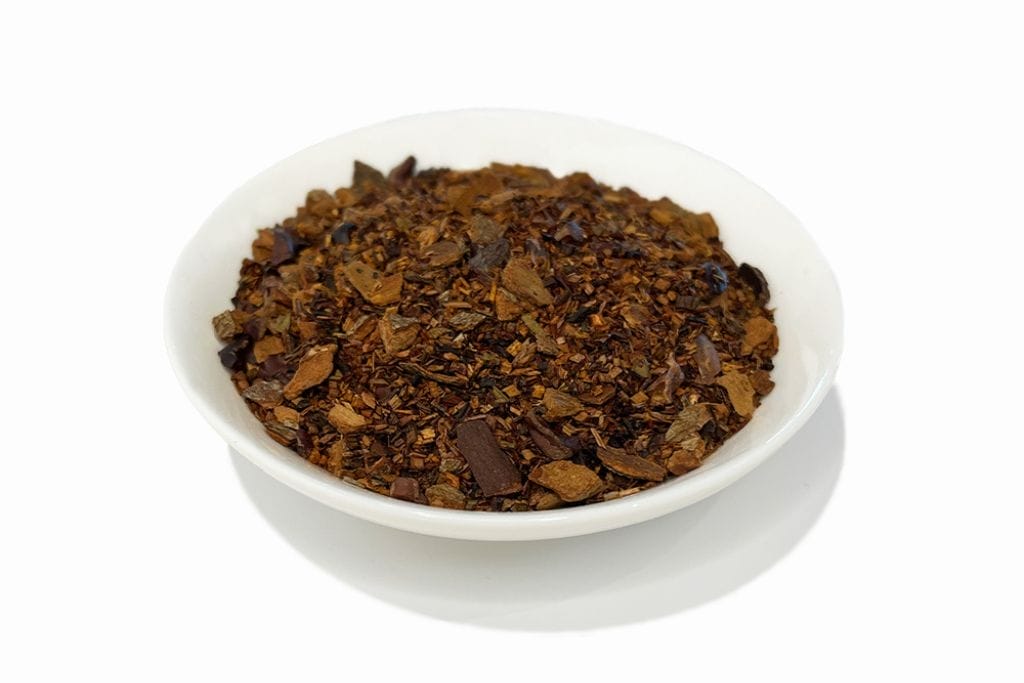 Finally, the blend is ready to share with the office! For our final test of Cranberry Almond Cake, we held an office-wide taste test to compare it against another potential flavor. Everyone tried both options, and the overwhelming majority decided Cranberry Almond Cake should be added to our menu.
Choosing other Holiday Tea Blends for Your Menu
Don't forget: we have year-round offerings that are popular during the holidays! Any of these would make a perfect addition to your seasonal menu, and we have something to appeal to every holiday tea drinker.
While Pumpkin Spice Puer does particularly well in September and October, it continues to be a top seller through January. This blend of loose shou puer and spices is just what you need to warm you up on a cold winter morning.
If you're looking for something caffeinated but want to leave pumpkin spice in the fall, our devilishly delicious blend of Cinnamon Black will bring tons of heat to your menu! The intensely cinnamon flavor is reminiscent of a classic cinnamon candy and can curb any confectionary craving.

Want cinnamon without the caffeine? You got it! Apple Cider Rooibos has been a customer and Team RNY favorite since it launched in 2017. Licorice root and Apple Cinnamon French Toast flavoring create a sweet crowd pleaser, and this caffeine-free tea can be enjoyed any time of day.
That's a lot of cinnamon! So last, but certainly not least, is a seasonal favorite: Peppermint White Chocolate. This traditional holiday blend will satisfy your peppermint mocha cravings with a decadent blend of white chocolate and vanilla flavors, topped off with a burst of refreshing peppermint oil.
Remember to contact your tea trader if you have any questions about our offerings, crafting a holiday blend, or finalizing your seasonal menu. We wish you a happy start to the holiday season!