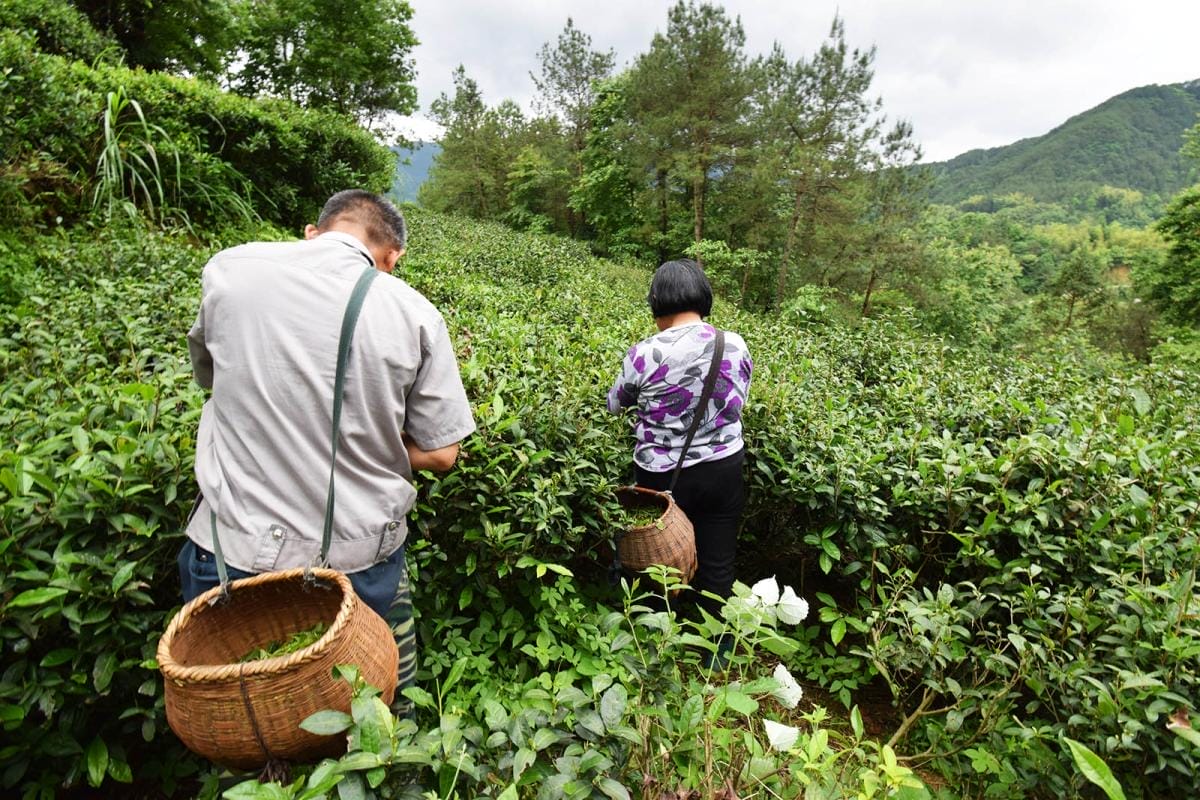 Your First Order
For new customers, the first order is on a net cash basis. Specifically, payment must be made by bank check, money order, credit card or telegraphic transfer. Payment for tea must be received in advance of shipment.
If you have not already done so, please print out and complete a credit application to expedite your future orders. Upon approval of credit and completion of two net cash orders, payment terms of Net 30 will be extended for subsequent orders. Credit card payments may also be arranged upon completion of required paperwork and approval from our processor. We accept MasterCard, Visa, Discover and American Express.
Terms of Ordering
Your purchase implies that you understand and agree to the following terms:
Buying tea in-store or spot means the tea is fully released and can be shipped to you immediately.
Buying reserve is an alternative way to order. As you may know, some teas are not always available year round for spot purchase. To ensure that your supply will fall in-line with your demand, buying reserve is very appealing. We will provide you with a sale confirmation to verify your purchase for future delivery. When your tea becomes in-store or spot we will notify you and request your shipping instructions.
Please note that our billing is from date of availability, not shipment or arrival at your location. Invoices will include certificates for Organic, Rainforest Alliance, etc. certified teas.
Outbound freight shipments are made on an FOT (Free Onboard Truck) basis from our warehouse locations. This means the freight charges will be paid by you, the Consignee, upon delivery of your shipment (i.e. "Freight Collect"). Unless otherwise requested, your tea order is palletized and shrink-wrapped to protect it during transit.
We have outbound discounts established with several trucking lines that we can suggest; however, the choice is ultimately left up to you. If you have special requirements for your delivery (i.e. lift gate, short truck, residential delivery, etc.), please inform your salesperson when placing your order so that we can get the best available rate that fits your needs. We verify every order with your designated trucker to ensure that your order has been picked up. We can also provide you with the freight rate, quote number and a pro number (this will help you track your delivery in a timely fashion).
For fractional tea orders or smaller quantities, these will be shipped via UPS. If you have an account, we can use it to ship your order. Otherwise, we will bill and charge you for the shipping costs along with the product.
Always check that your shipping address is accurate and provide any other information that Royal Tea New York needs to ship your order properly. Returned shipments are subject to freight and/or restocking charges.
Please be aware that, by industry regulation, trucking companies are not required to unload your freight at the time of delivery. Please be prepared to unload your tea order or request additional services such as lift gate, inside delivery, etc. There is generally an extra charge from the trucking company for these services and they may also impact your transit time.
When your order arrives, please inspect it right away and sign the delivery receipt only if all is in good order. Write any exceptions directly on the freight receipt in case a claim needs to be filed. If you have any other questions or problems, please call our office immediately.
Customer pickups can be made at our warehouse. Please contact your salesperson for hours of operation and the desired pickup location. The warehouse will load out palletized freight; for floor loaded orders, please be prepared to assist with loading product into your vehicle.
Please do not hesitate to call our office 855-769-8327 with any questions regarding shipping your tea order.