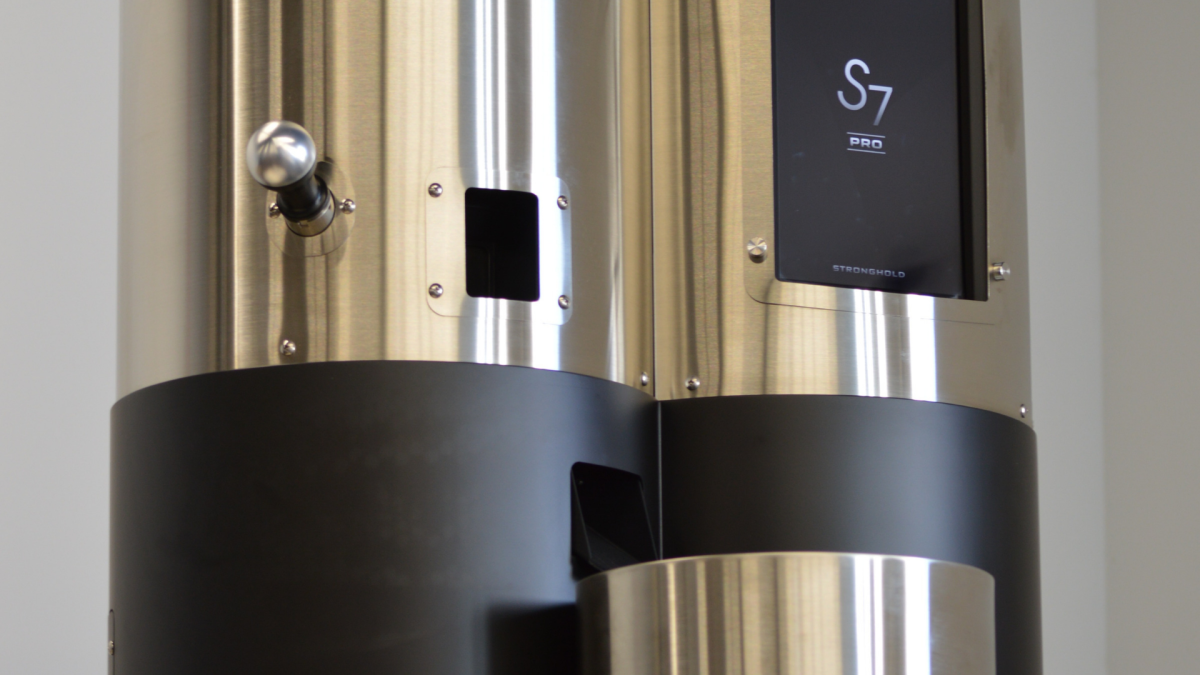 Learning at The Lab
Custom education takes two forms at The Lab; an instructor-led program or shared use of our space. Either way you go, our team will make sure you have everything you need for your time at The Lab to be effective. No matter what direction you go, The Lab is open to everyone from large groups to individuals regardless of experience level.
A quick email or phone call to our team is all you need to get started. We'll talk about what your goals are, your experience in coffee and tea, and what sort of timeline and budget makes the most sense for you. Once we've got an idea of what you're looking for, we'll send out a detailed proposal for you to review that will outline the specifics of your time at The Lab.
Learning about coffee?
From introductory courses on roasting theory to advanced classes on extraction and cafe beverages, The Lab can deliver a tailored education program around any coffee-related topic you can think of. Our state-of-the art equipment from manufacturers like Loring and Sanremo gives you the cutting-edge experience you need to get ahead.
Coursework can include (but is certainly not limited to):
Roasting theory and profiling
Coffee brewing and barista skills
Sensory skills and palate development
Green coffee buying and quality assessment
Setting up a retail or wholesale program
Preparation for certification exams
Learning about tea?
Thinking about offering tea for the first time, or want to expand your tea expertise and offerings? Our tea education team can help you design any type of course you can think of to further your tea education. With an extensive tea inventory right on site, The Lab offers comprehensive tea education including the following:
Tea processing and related flavor differences
Building your tea business for retail and wholesale
Cupping protocol and tea evaluation
Purchasing strategies to make the most of your margin
Brewing traditional and experimental tea beverages
From Our Students
As a small business owner and espresso bar operator I found the Barista training excellent. in addition to Hands-On practice and instruction on the art of high-quality espresso drinks, there was also plenty to be gleaned about the science of espresso. Overall a well-balanced, excellent course.

— Jack Cook, Waterville Standard Bakery

The Lab by Royal NY is run and taught by the most knowledgeable and experienced coffee people. They de-mystify the art of coffee, share their wealth of knowledge in classes designed to teach students practical applications of the coffee knowledge they learn. They're so encouraging, nice and unassuming that it's easy to forget how accomplished they are. I took Introduction to Roasting, Barista Fundamentals, and Introduction to Cupping at the Lab and learned what would have taken me years working as a barista and reading and learning on my own. Whenever more classes are offered, you can bet I'll be there.

— Yulee Park, Three Graces Coffee Co.
Instructor-led classes
Our expert team of instructors can provide courses on just about any coffee or tea-related topic you can think of. From coffee roasting to the impact of processing on tea, our instructors are knowledgeable, accessible, and always happy to help.
Instructor-led courses typically vary between a few hours or a full day. Longer classes are available upon request. Let us know what you're interested in and we'll match you with the instructor best suited to your needs.
Shared-space offerings
If you'd prefer to use your own instructor or hire someone from outside The Lab to deliver your training, we're happy to accommodate. Shared-space rentals cover the cost of equipment and materials as well as reserving the space for your exclusive use. Need some direction on where to start? Give us a call and we can talk specifics.