Happy International Women's Day! We are so thankful for the strong, powerful women in coffee & tea we work with – from our producers to roasters to our own employees. In honor of the day, we wanted to highlight some of our women producers of coffee & tea.
Women in Coffee: COMSA Manos de Mujer
"Manos de Mujer" is a group of female coffee producers within the COMSA organization located in Marcala, Honduras. They started this group in September 2013 with the purpose of improving the living standards of the female members of COMSA that own and operate their own farms.
However, it's not just coffee that these women produce. They are also part of a larger initiative of female farmers of COMSA, trying to diversify their farms beyond coffee. Their goal is to have a more sustainable income throughout the year. To do this, they've planted fruit and vegetable gardens and started raising chickens, pigs and cows. This initiative by COMSA aims to promote gender equality at the farms and throughout the community.
Read more about these women's farms and experience as a female coffee producer below. Bonus – this coffee is set to arrive soon. Contact your trader to reserve!
RNY # 49815 Organic Honduras COMSA "Manos de Mujer" Honey SHG Fair Trade (Grain Pro)
Organic Honduras COMSA "Manos de Mujer" SHG Fair Trade(Grain Pro) RNY # 49814
RNY # 49816 Organic Honduras COMSA "Manos de Mujer" SHG Fair Trade(Grain Pro)
Farm My Hope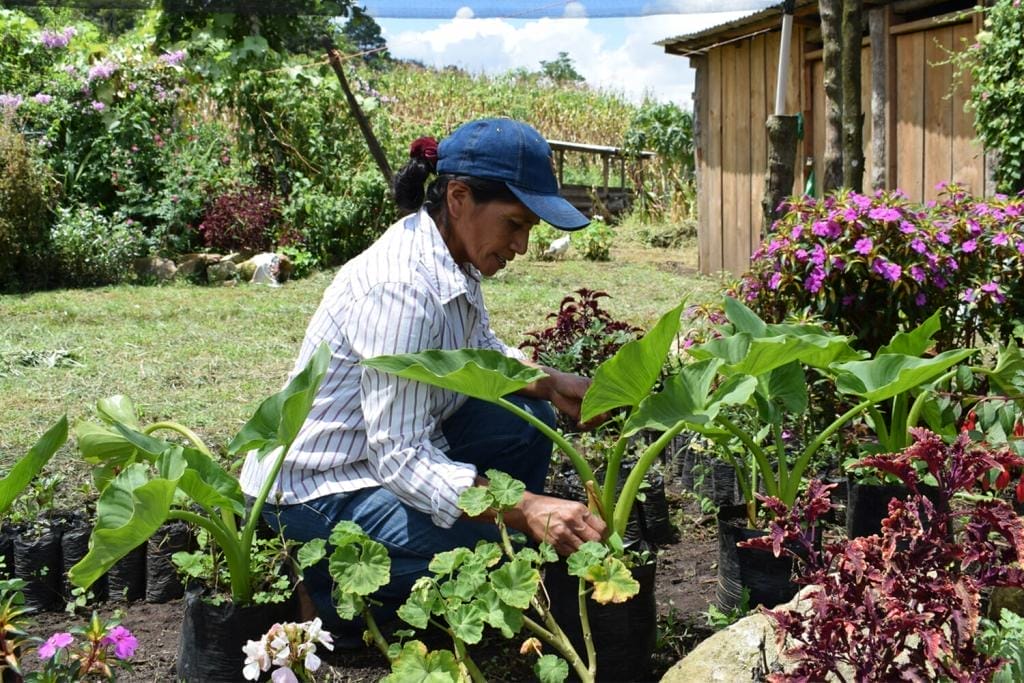 Rosa Elia Marques owns Farm My Hope, located in the community of Las Flores, Marcala. A farm named to reflect her own personality, that of a woman who never loses hope. A woman that is always ready to innovate and apply the knowledge gained each day.
Rosa has gained significant tools and knowledge from COMSA. She practices the agro technologies that COMSA trained her on, preparing all the fertilizers for the farm herself. She has also diversified the crops on her farm for her economic advantage. Besides coffee, she also cultivates vegetables and flowers that she sells in the city of Marcala.
Farm El Guachipilin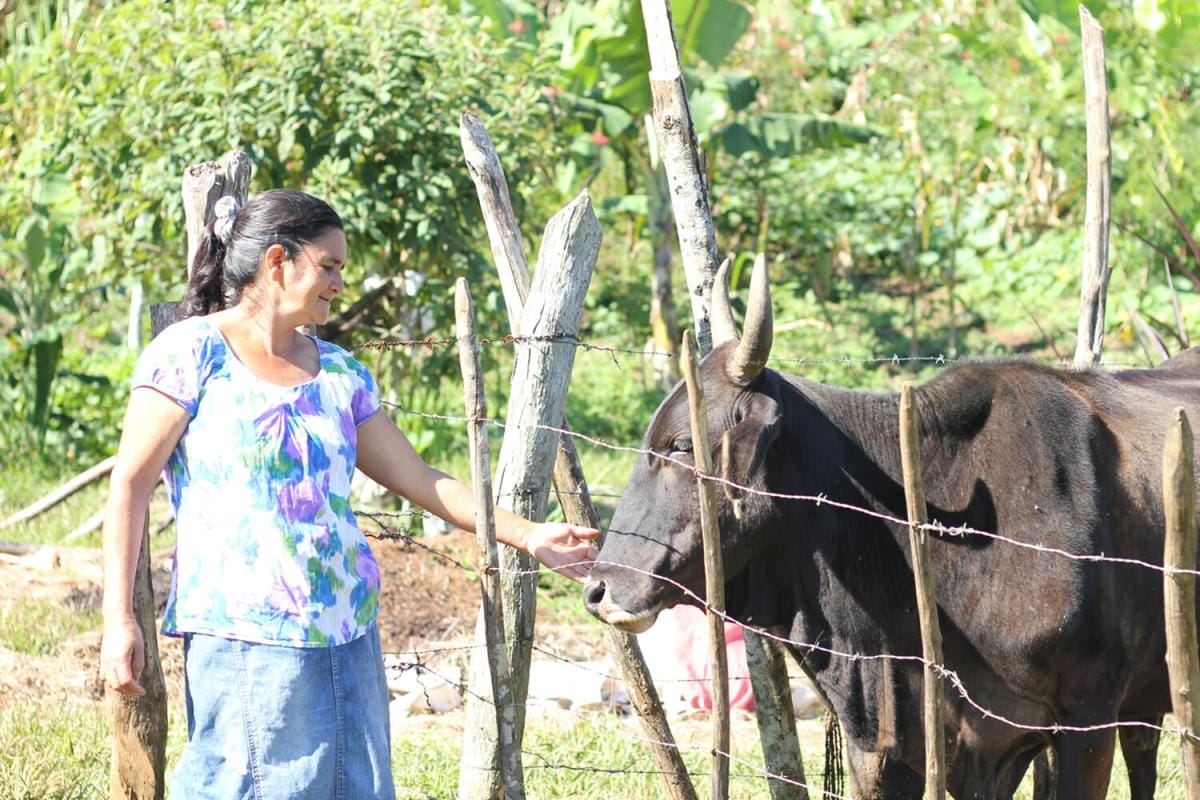 María Aurora Pérez harvests her coffee on her farm, El Guachipilin, in Mogola, Marcala, La Paz.
"For us women, the biggest challenges are; to leave the house and the economic dependency, but with the opportunities that are presented to us through COMSA, that becomes easy. Now I produce on my own farm, I have my little animals that when we are not harvesting coffee, I sell them and generate more income throughout the year."
– María Aurora Pérez
Victoria Estate
Victoria Estate, was born as a family project in 1986, with the primary purpose of providing education and food security to their children. The family named the farm Victoria Estate, in honor of its owner, Deicy Victoria, for her tenacity and enthusiasm.
For Deicy Victoria, she is grateful produce quality coffee at Victoria Estate. As a result, with Victoria Estate she has secured a higher economic income and financial security. Of all the accomplishments, Deicy Victoria is most proud of being able to reinvest her income in the farm. With these investments, she has improved the coffee processing process – from production to drying – at Victoria Estate.
Women in Tea: Jhentea
Jhentea, our supplier of Forever Spring Oolong, has a strong history of impactful women in tea. Jhentea is a family business that was established over the course of the 19th century in Taiwan. Although there have been many generations of Tea Masters in the Chen family, the women tea masters have made their mark on the company and tea culture in Taiwan.
Dong Lai Chen, second wife of Jeder Chen, is part of the second generation of the Chen family. Unfortunately, after Jeder Chen's unexpected departure, Dong Lai Chen had to look for a way to support herself and their 7 young children. Dong Lai Chen became the first female tea master in the region. As a female tea master, she had to work harder to gain the respect and admiration of other tea masters. A field that was dominated by men at the time.
Tea Master: Fu Chen
Fu Chen, pictured above, is the second female tea master in the Chen family and eldest daughter of Dong Lai Chen. Fu Chen is proud to continue the art of tea cultivation that her family embraced and perfected. With over sixty years of experience in the art of tea making, she has proved her mastery in tea making. Time and time again, Fu Chen has received many accolades for her exceptional, richly flavored teas. As an artisan of tea making, Fu Chen has passed her valuable knowledge to the family's fourth generation of tea makers – her daughter, Ai Fang.
Tea Master: Ai Fang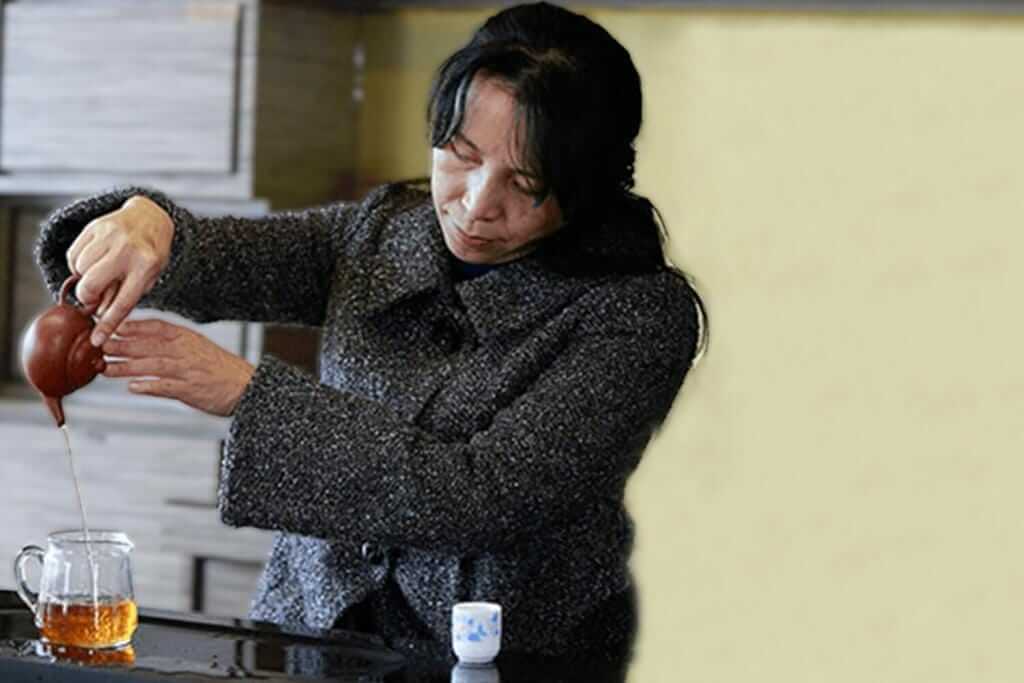 Raised by Fu Chen, Ai Fang has dedicated her life to the perfection of tea making. Ai Fang has developed a modern view of tea culture. Her mission of sharing the purest premium tea with the world has led her to develop numerous innovative products that offer a healthy and balanced choice for consumers. In addition, Ai Fang devotes considerable time towards education with the goal of creating an open platform for anybody who is interested in learning about tea.
Today, all of Jhentea's whole-leaf teas are produced by either Fu Chen or Ai Fang. Shop their Forever Spring.