The holiday season is quickly approaching, and with it come our winter coffee arrivals! It's fairly common knowledge that cold coffee has had a massive uptick in popularity over the last decade or so. While some prefer to warm up in the cold months with a cup of hot coffee, many coffee drinkers want their low acid, high caffeine fix year-round. To help you keep up with consumer demands, Evan Kluender has put together a short list of RNY's favorite winter arrivals that taste great on cold brew and fit the winter theme!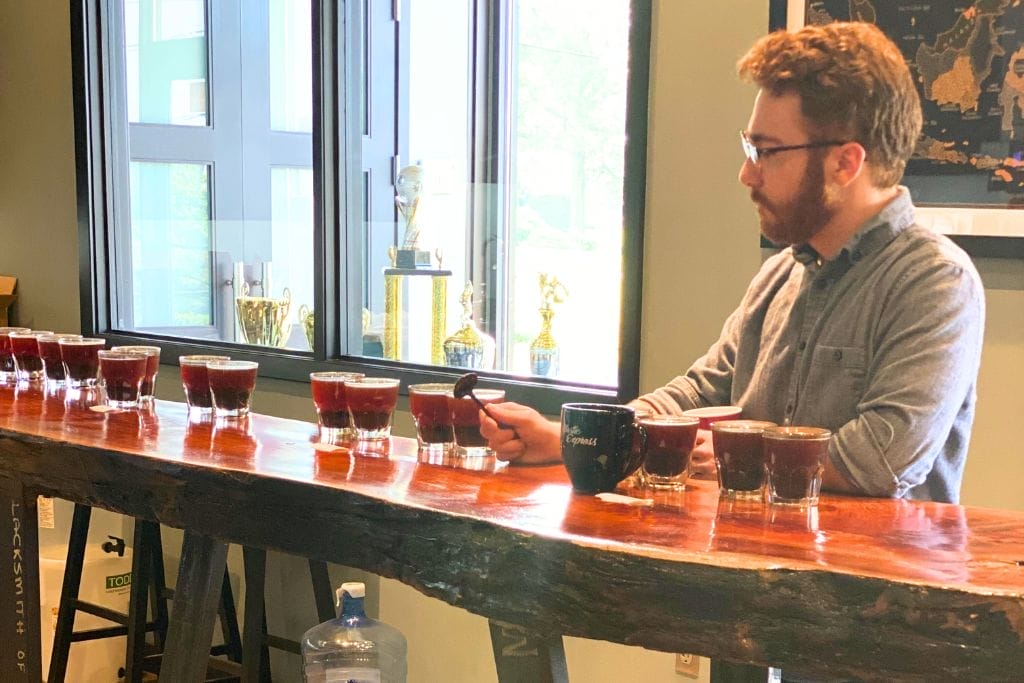 Our Brewing Process
All of our cold brew picks were tested using the same process and roasted to a medium profile. Each coffee was traditionally cold brewed using a 1:8 coffee to water ratio. Then, they were brewed over 8 hours at 38°F for a ready-to-drink batch. For cold brew concentrates, you can brew for as long as 16 hours in a refrigerated environment using the same method. This can also be done by increasing your coffee to water ratio and brew for a shorter period of time.
A Chocolatey Winter Coffee
Every year, we source coffee from a close partner of ours: Legender Specialty Coffees. Legender exports coffee from a few communities in the mountains of Sul de Minas (Southern Minas Gerais State) where they grow coffee on small, family-owned farms called "sitios." Comparatively, sitios operate differently than Brazilian "fazendas", or larger farms, due to the mountainous landscape. In fact, it's actually a much friendlier environment for coffee to grow, though it makes mechanical harvesting impossible. As a result, cherries are picked at peak ripeness, utilizing incredibly eco-friendly farming techniques. To learn more about Legender, check out our recent blog post, RNY On Location: Sitios in Brazil!
While it possesses the chocolatey traits expected of a Brazilian natural, Legender Especial isn't your average Brazilian coffee. On top of a rich, chocolate body, the cup shows notes of sweet red cherry and a sugary finish while still maintaining a low acidic profile. Additionally, this is a relatively low-cost coffee. Since cold brew requires such a high ratio of coffee to water, it's truly the perfect candidate for cold brew throughout the winter season! Keep an eye out for Legender Especial lots landing throughout the remainder of fall and winter.
A Fully Washed Winter Coffee
If you're wanting a more traditional washed profile from your cold brew, look no further than COOPAFSI's Las Damas de San Ignacio! COOPAFSI was established in the late 1960s with a heavy focus on gender equality, a concept fairly unheard of in mid-century Latin America. Since then, they've grown into a large cooperative that produces some of our favorite Fair Trade Organic coffees. More specifically, they've developed an entirely women-run, sub-cooperative called "Las Damas de San Ignacio."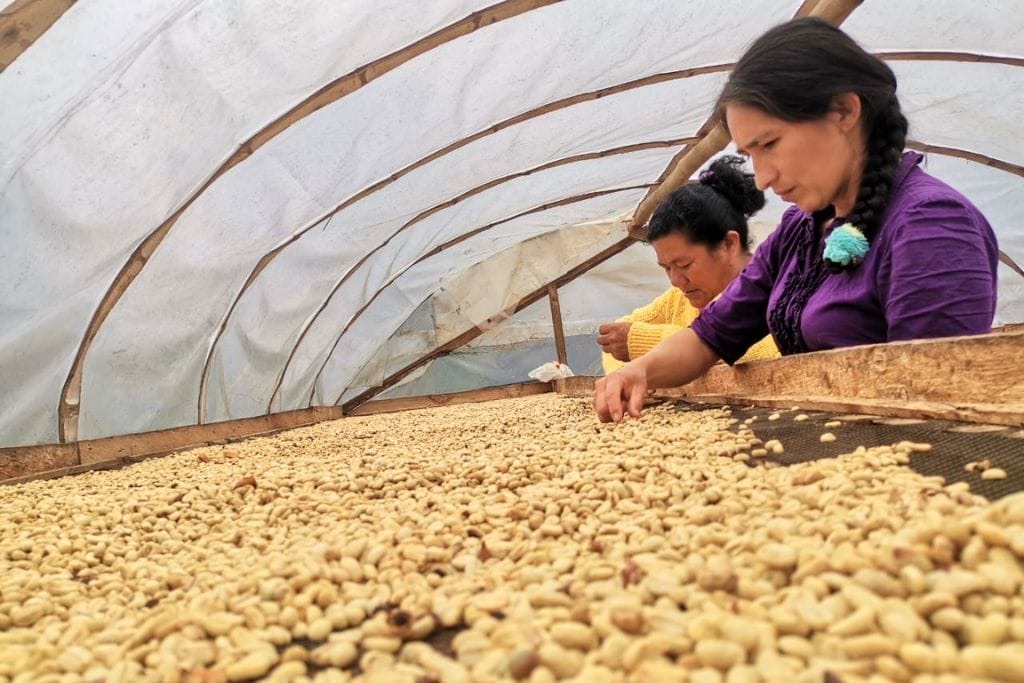 Las Damas lots have all the qualities you'd expect of a South American washed mild. However, we picked them specifically for their slightly lower acidity content and for being bigger-bodied than most Latin American coffees. While there is definitely a detectable acidity, it skews more malic than citric (think apples, cherries, and stone fruit). Therefore, you end up with a soft brightness that lifts an otherwise heavy flavor profile. To complement the acidity, this coffee has a silky, milk chocolate body with top notes of toasted almonds. Combined with a toffee-like finish, these characteristics make it a great option for the holidays!
A Lower Acidity Winter Coffee
South Pacific coffees have had somewhat of a renaissance due to Sumatran coffees being popularized by large coffee franchises. Many coffee drinkers are familiar with Sumatra, Bali, and the titular Java, yet many are unfamiliar with Timor. An island nation off the coast of Indonesia, Timor is a unique coffee origin, both historically and to this day. The first Timor Hybrid trees (a hybrid of arabica & robusta) were discovered on the island of Timor in the 1920s. Since then, the variety has been incredibly important in Latin America for its disease resistance. Through cross breeding with Villa Sarchi, the entire Sarchimor subgroup of varieties were created to combat the arrival of coffee leaf rust in the Americas in the 1970s.
Timor offers some of the only fully washed coffees to come from the South Pacific. In this part of the world, wet-hulling is very much the modus operandi. This is due to the need to transport large volumes of coffee over long distances. The washed processing results in a much cleaner cup profile that still carries the heavy body you'd expect from a South Pacific coffee. Along with its rich, dark chocolate body, this coffee carries notes of warm baking spices like clove and nutmeg, tied together with a smooth, caramel-like finish. Altogether, this coffee screams "winter," making it a great addition to your winter cold brew lineup!
As always, let your coffee trader know if you have any questions or interest in our winter coffee picks for winter cold brews!