The holiday season is officially around the corner! That means more e-commerce orders, higher foot traffic through your shop, and lots of opportunities to gain new customers. At Royal New York, we understand that this can be a stressful time, especially when everything is in full swing. That being said, Mike Ward is here to help you prepare well in advance so you can enjoy your holiday season!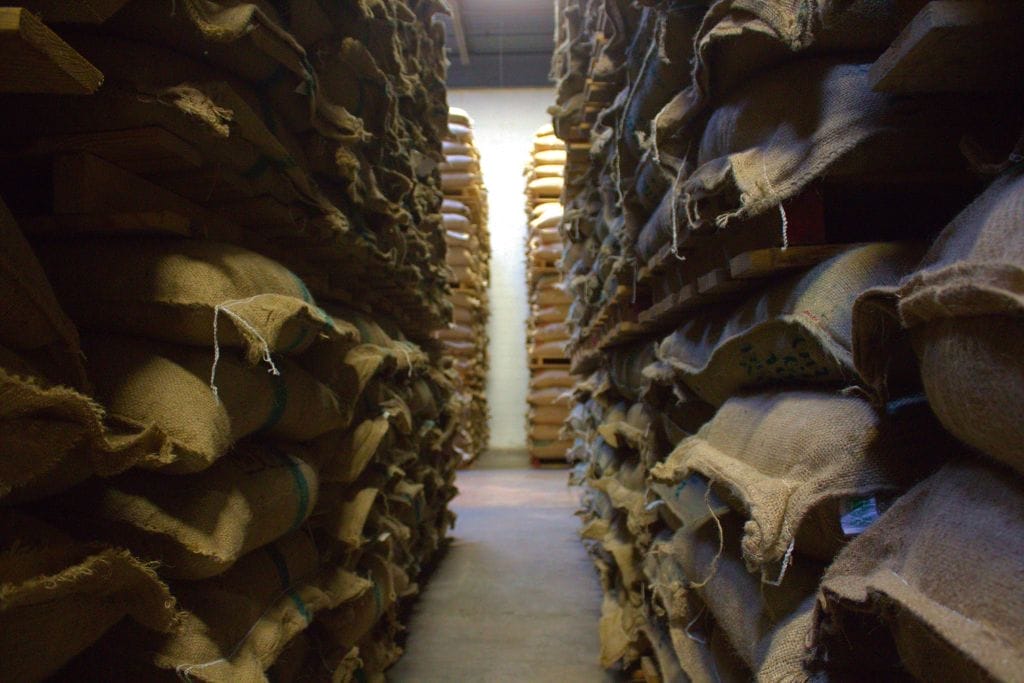 Stocking Up through the New Year
To begin, let's start with your current position. Do you have enough coffee to carry you through this season and into next year? For some regions like Central America, this could mean needing enough coffee to hold you over until March or April. It's important for you to know how much coffee you have reserved and what your current burn rate is.
For example, let's say you have 30 bags of Guatemalan coffee, and you take a pallet a month. If it's October, you may want to consider adding two months' worth of coverage to your reserves. This would keep you in good shape until the next arrival in March/April. However, if you expect things to slow down post-holidays, maybe cut that in half! Either way, you'll want to add something so you don't run out of one of your staple options.
During this part of the planning process, make sure to talk to your trader for guidance. A lot of times, we'll have deeper insight into arrival times of specific coffees. We'll also know if we're expecting a quick harvest or if there will be delays. These conversations are key to help you prevent under or overbooking certain coffees. Your position will be kept nice and healthy, allowing you to jump on fresh crop as soon as containers start to land.
What to Offer during the Holiday Season
Along with your current reserve position, you should think about what you want to offer customers during the holidays. If one of those options is a unique and/or limited time offering, you may want to consider pre-booking those bags. Otherwise, you may end up scrambling through samples when you have multiple other plates spinning! If you need any suggestions, we currently have many different COMSA microlots. Additionally, Brazil Legender, Peruvian, and Colombian microlots will arrive soon; all are great choices. If you want to offer a coffee as a gifting option for you customers, then start your cupping process early! Cupping available lots might be the ticket to lock in a coffee that particularly excites you.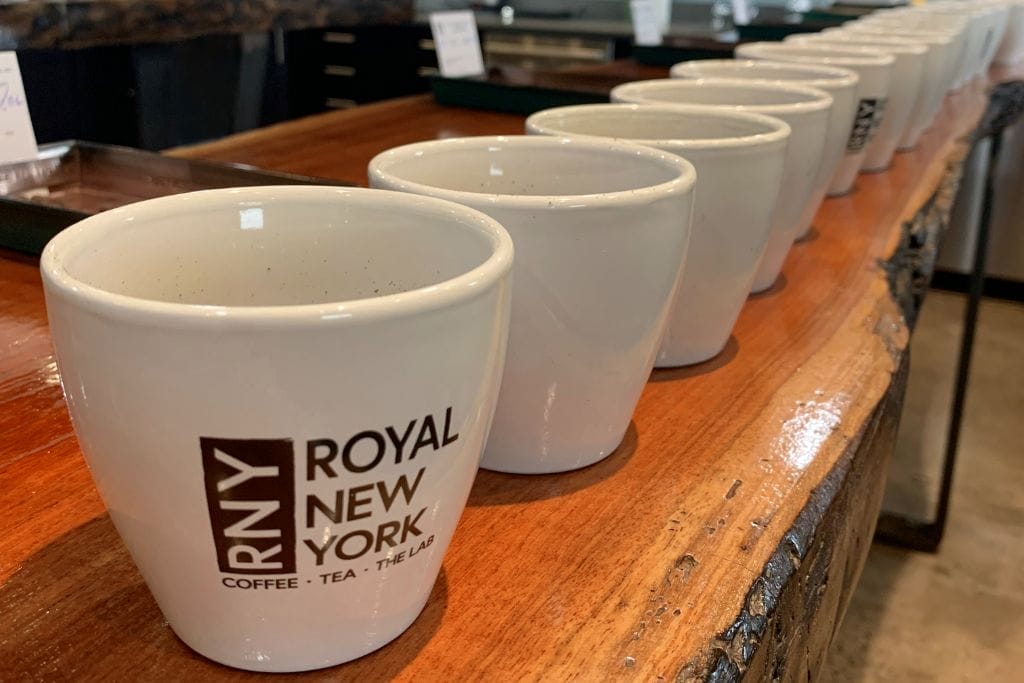 When thinking about gifting options, you want to consider how to make the receiver's experience as simple and accessible as possible. We've all been culprits of gifting a bag of whole bean coffee to someone only to have them shake it and ask what they're supposed to do with it. Even though it's the thought that counts, you won't gain much if your customer gifts something to someone who can't use it!
The best way to avoid this scenario is by preparing a few options. If you want to cater to someone who considers themselves a coffee aficionado, offer that microlot you pre-booked. For the customer buying something to gift the utility coffee drinker, consider creating a holiday blend. And we all know that customer who's on the go; a holiday cold brew may be just the thing to keep them moving! All of these options target a variety of customers, no matter where they may be in their coffee consumption journey. By offering them something that's accessible and can easily fit into their morning routine, you've created a higher chance of them coming back to re-up their supply.
Preparing for Holiday Season Shipments
Nowadays, gifting and shipping practically go hand-in-hand. The holidays mean that there is more volume moving throughout the country. That means more potential for delays and slower moving pallets. We're very lucky that our shipping partners are always working to make sure that you receive your orders in a timely manner. However, we still need to plan for the worst-case scenario. If you notice you're running low on some things around your roastery or cafe, consider ordering what you need a little earlier than you typically would. Doing this will free up time down the line so you're able to take care of higher priorities, whether that be wholesale deliveries, bonding with instore customers, or simply making sure the rest of your operation runs smoothly!
With holiday shipments, or any shipments in general, make sure to let your trader know if you have an address changes or delivery requirements. Do you need a lift gate or an appointment for your delivery? By keeping us looped into your delivery needs, you'll save yourself unnecessary headaches and added expenses.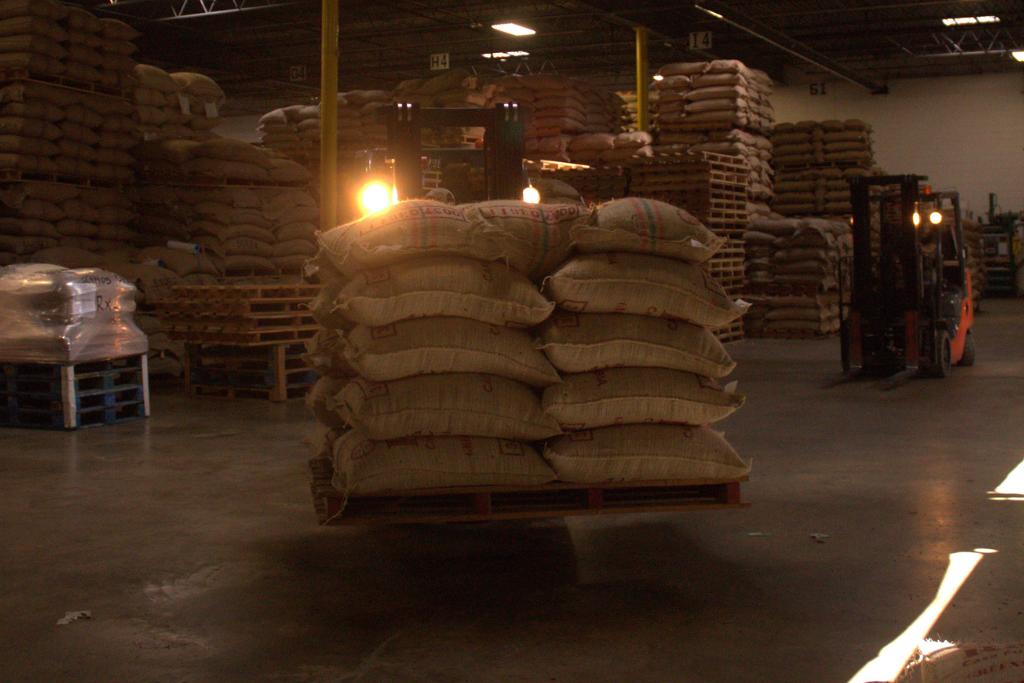 Something else to keep in mind is making sure to note any damage or lost product on your delivery receipt. The last thing you need is for a bag to arrive broken and sign off on a delivery without writing down anything! Making a note on your receipt and notifying your driver about an issue creates a record of the incident. If there's a record, this can be referenced when you call the carrier for reimbursement. We are happy to guide you through the claim process if that time comes. As long as you make a note on your receipt, things will go as quickly and simply as possible.
Lastly, happy almost holidays from all of us at Royal New York! It's an honor for us to be one of your go-to partners. We look forward to continuing to grow with you in the coming years.