Organic Mexico HG Oaxaca EP Fair Trade
Organic Mexico HG Oaxaca EP Fair Trade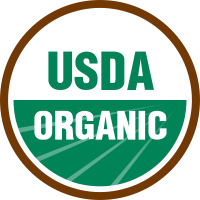 Ship from: FL
Position: INSTORE
Log in to view pricing
Elevation: 1525 to 2400 meters

Varietals: Typica,Bourbon,Mundo Novo

Milling Process: Fully Washed

Drying Process: Patio sun dried

Harvest Start Month: December

Harvest End Month: March

Export Start Month: March

Export End Month: July

In 1989, after the Mexican government abandoned the coffee sector because of budget cuts, the Oaxacan State Coffee Producers Network (CEPCO) was established. Since 1993, CEPCO has promoted organic production, processing and the marketing of sustainable coffee. CEPCO was able to unite small producers throughout the Oaxacan region and uses the revenue from their Fair Trade sales to provide credit and savings support for its members, promote women's organization and technical assistance to families, provide life insurance for members and to fund infrastructure improvements. Currently 90% of CEPCO's farmers own less than 2 hectares and is composed of 34 regional community organizations.