Organic Ethiopia Natural Yirgacheffe Grade 3 HALO BARITI - FAIR TRADE(GP)
Organic Ethiopia Natural Yirgacheffe Grade 3 HALO BARITI - FAIR TRADE(GP)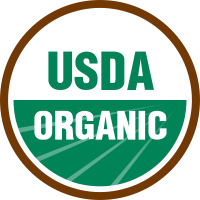 Ship from: FL
Position: INSTORE
Log in to view pricing
Elevation: 1600 to 2300 meters

Varietals: Ethiopian Heirloom

Milling Process: Natural

Drying Process: Raised beds

Harvest Start Month: October

Harvest End Month: December

Export Start Month: March

Export End Month: June

Halo Bariti, one of the newest cooperatives in Ethiopia, started in 2012. The members all used to belong to part of the larger Worka Cooperative, located on the opposite catchment area. This zone is extraordinarily remote and undeveloped, meaning that most of the farmers have more land under their control than they would farther north in Sidamo, Yirgacheffe, or Kochere. The Worka zone in general is the cultivation zone with the highest elevation in the entire country of Ethiopia, resulting in some stunningly unique cup profiles.