Explore the source of some of our best Huila coffee micro lots and regional blends from Cuatro Vientos. RNY Senior Trader Camilo Yubank recently traveled to Huila to visit Yonatan and Julian, owners of Cuatro Vientos. Read their inspiring story and the positive impact they are making on their community of coffee farmers below.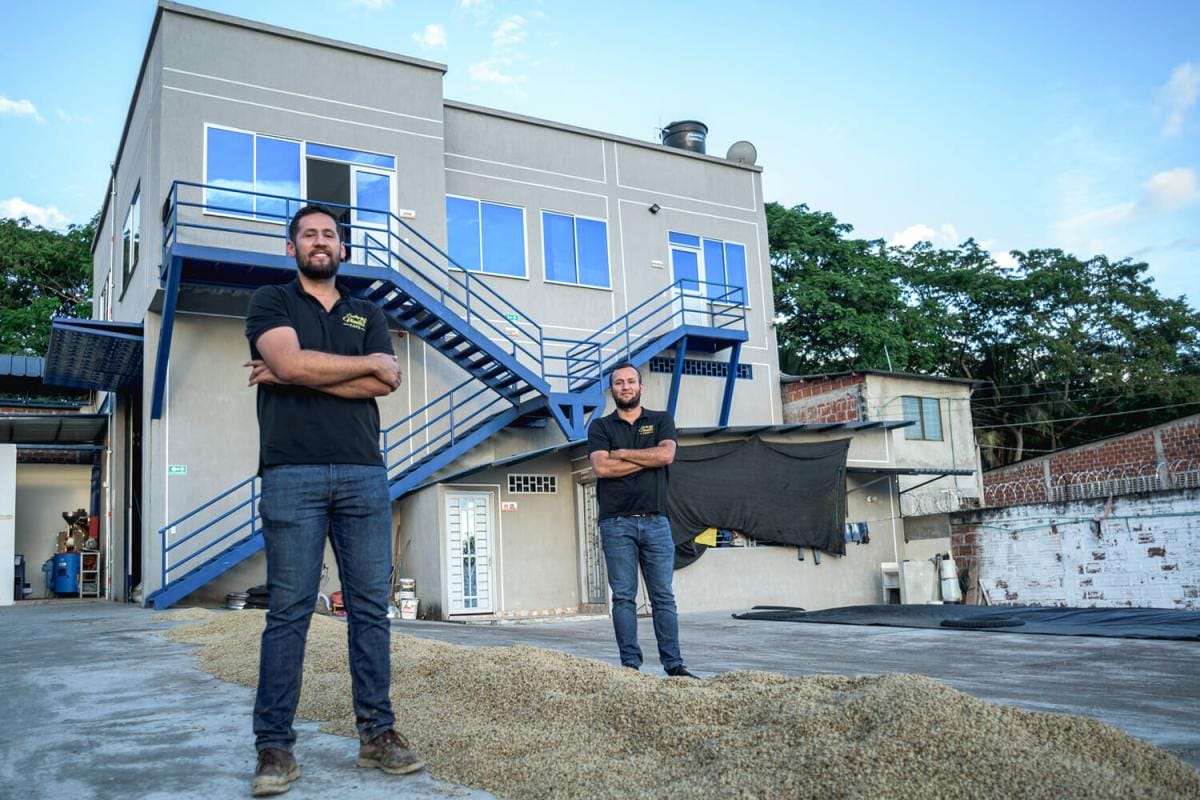 The Beginnings of Cuatro Vientos
Yonatan and Julian Gonzalez are two brothers that grew up in the little town of Acevedo, in Huila, Colombia. They learned the coffee business from their father, Armando Gonzalez, who was a "pergaminero". A pergaminero is buyer and seller of coffee in parchment. If you're not familiar, this is the stage of coffee before being processed to the green beans we all know.
Being a "Pergaminero" allowed Don Armando to connect with small coffee growers in remote and dangerous places of Huila. In return for his service, he would make a few cents per pound by reselling to larger exporters. These exporters relied on Don Armando since they were not willing to take the risk visiting those places.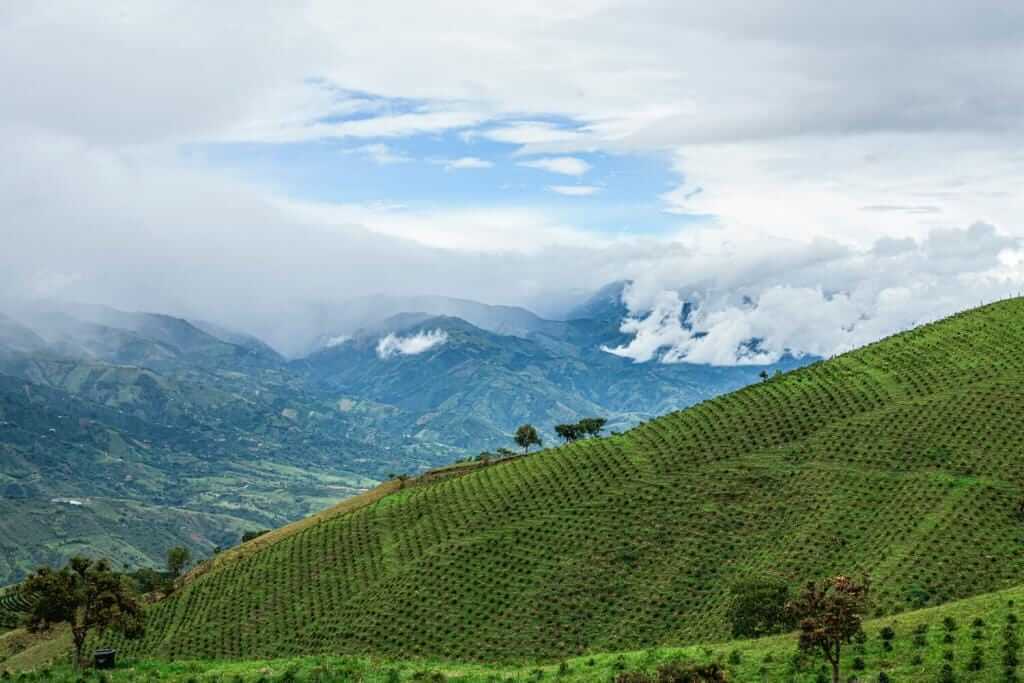 Once Yonatan and Julian finished their college studies in Bogota, they returned to Huila to join the family business. They joined the business with dreams of taking it to the next level of becoming an exporter of Specialty Coffee. Shortly after Yonatan and Julian joined their father's company, I met the entire family in 2017 at a trade show in the USA.
After cupping a few offer samples, we were ready at Royal New York to confirm our first business. Unfortunately, the export project came to pause because of the sudden death of Don Armando. A heart attack cut his life way too short at just mid-'50s.
Don Armando's sudden death left Yonatan, 24, and Julian, 23 years old, at the helm of the parchment business and with a dream of becoming exporters on the drawing board. They refused to give up this dream and channeled their adversity into action.
Channeling Adversity into Action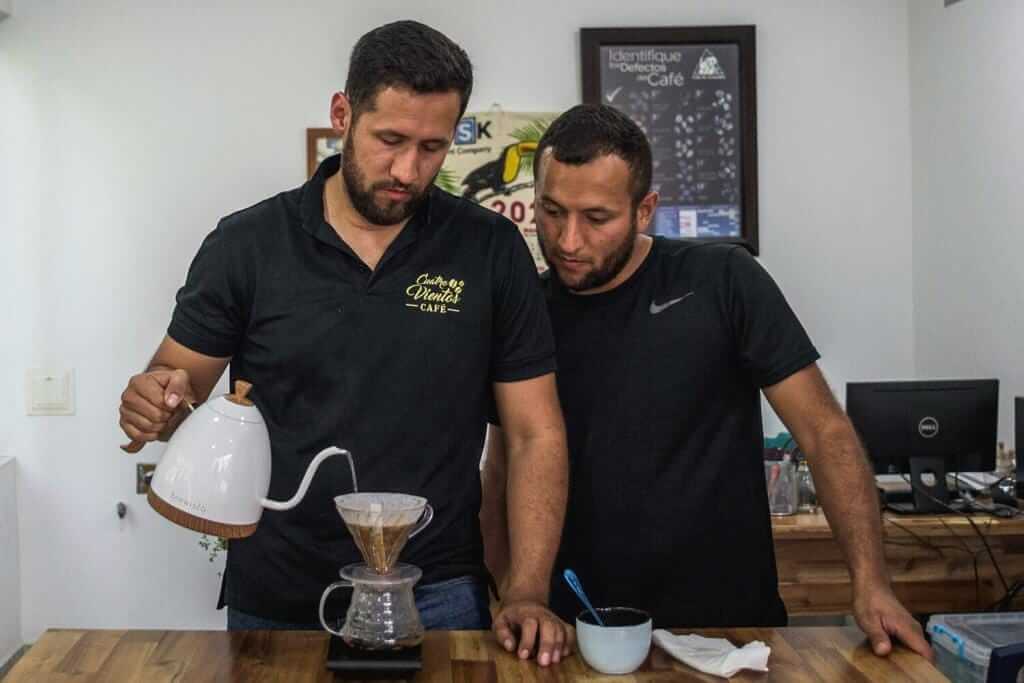 These young brothers faced adversity ten years ago when their mother, Idaly, was killed in a robbery attempt. At that moment, the Gonzalez family faced the unfortunate consequences of living in a country plagued by violence from drug and guerilla wars. Like many other families in Colombia, however, the hope that they could create a better future and country to live in kept them moving forward.
When Yonatan and Julian also lost their father unexpectedly, they knew they had to channel their adversity into action and keep moving forward. Their father prepared them for this moment. They knew that the family legacy was now in their hands. This kept them motivated to move forward with the creation of the Cuatro Vientos Cafe Exports.
They quickly moved to expand the relationships with farmers that their father had started. They used the specialty coffee standards of measure and incentivized producers by paying higher premiums based on preparation and flavor profile.
Cuatro Vientos & Huila Coffee Farmers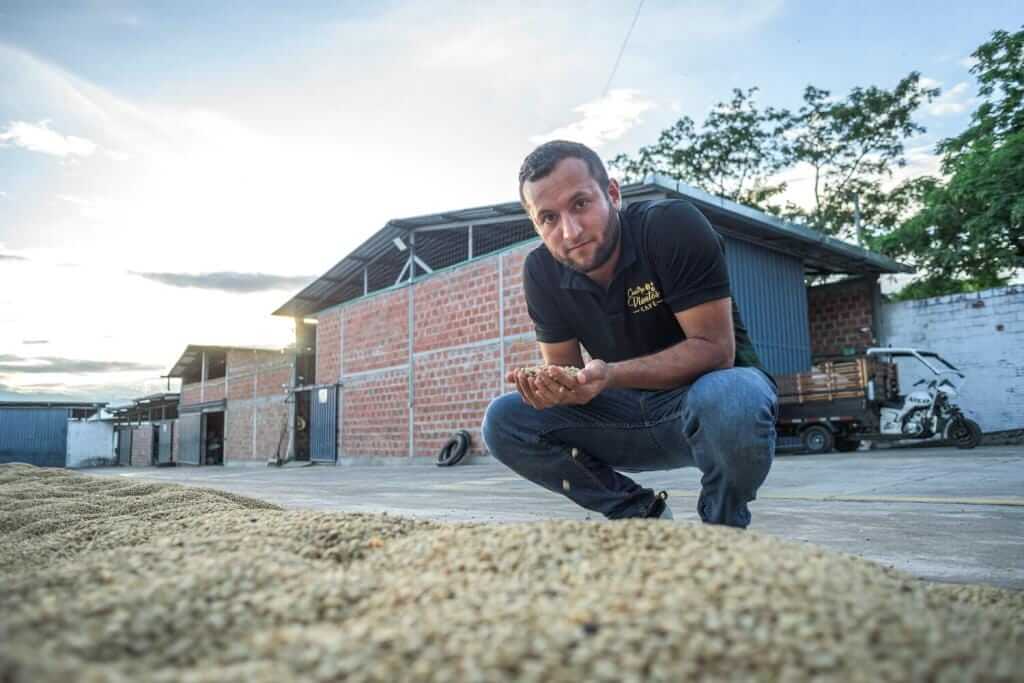 On the logistic front, they invested in two buying warehouses strategically located in Huila. One warehouse is located in their hometown of Acevedo. This location allows them to access growers in the south of Huila. The other warehouse is located in Campo Alegre, which allows them access to growers in the north of Huila.
These warehouses are much more than just storage and buying facilities. The Gonzalez brothers are proud to be able to provide many services to local Huila coffee growers. They provide coffee growers access to drying patios and silos for their coffee in parchment. Both of their warehouses also have modern cupping labs. In these labs, they educate coffee growers on how to grade and evaluate their coffees. This education is so valuable to these coffee farmers. Understanding the evaluation for specialty coffee empowers coffee growers at the moment of negotiation and allows for more transparency in the buying process.
Having two warehouses closer to farm regions also makes life more convenient for growers. They no longer have to transport their products for long distances to other buying warehouses in bigger towns.
The combination of energy, honesty, and transparency has expanded Cuatro Vientos' name to the four corners of Huila. Every day, more small and medium-size farmers approach them. These farmers are looking to work with them, either to represent them as their exporters or to guide them in improving their processing and allowing them to access the international specialty market.
Cuatro Vientos & Royal New York
Through working with exporters like Cuatro Vientos Cafe, I am reminded that my role is not only importing and selling unique coffees. Instead, it is also about connecting with like-minded people and companies to build sustainability in the industry. By doing this, we can leave value on every step of the supply chain.
Cuatro Vientos Cafe's story is a similar story of Royal Coffee NY and the roasters that we represent. It is a story built by our shared background and values. Dreamers and entrepreneurs who started as small, local, and independent family businesses. Good people who believe in long-term relationships that are based on honesty, transparency, and exceptional quality coffees.
These are the values and stories we carry in our hearts and mind as traders of Royal Coffee New York whenever we visit exporters, farmers, or roasters. We think it is what sets us apart from other importers and multinational corporations now involved in specialty coffee.
Shop Cuatro Vientos Lots
Thank you for reading this far, and thank you for your support if you are already buying coffees outsourced by Cuatro Vientos. If you want to be part of this story, please talk to your trader and try any of these coffees:
Regional Blends:
Colombia Huila Santa Maria – Excelso EP (GP) RNY #51191
RNY # 51190 Colombia Huila Santa Maria – Excelso EP (GP)
Colombia Huila Acevedo- Excelso EP (E) RNY # 51193
RNY # 50980 Colombia Huila Algeciras-Excelso EP (E )
Colombia Huila Algeciras-Excelso EP (E ) RNY # 50838
RNY # 51192 Colombia Huila Algeciras-Excelso EP (E )
Micro Lots:
Colombia Huila Finca El Guayacan Anaerobic Natural (E) RNY # 51268
RNY # 51023 Colombia Huila Finca La Esperanza Anaerobic Honey
Colombia Tolima Finca San Sebastian Natural Anaerobic (E) RNY # 50999
RNY # 52458 Colombia Huila Excelso "La Suiza" Estate
Colombia Excelso Huila- Yesid Galindo – El Ventilador – Anaerobic Pink Bourbon RNY # 52519
RNY # 52520 Colombia Excelso Huila- Wilson Paredes – Rosablanca – Washed Tabi
Colombia Excelso Huila- Wilson Paredes – Rosablanca – Ananerobic Natural Tabi RNY # 52518
RNY # 52522 Colombia Excelso Huila- Didier Fierro -Villa Diana – Washed Geisha