Are you looking for a way to set your specialty tea menu apart? At Royal Tea New York, we have an exclusive offering of seasonal specialty tea blends developed in house. We also have an extensive selection of pure teas, herbs & spices that can be purchased to develop and create your own custom tea blends. Keep on reading below for Custom Tea Blends 101, a step by step guide to help you learn how to create your own custom tea blends using Royal Tea New York ingredients!
Royal Tea New York Exclusive Specialty Tea Blends
At Royal Tea New York, we're excited to offer exclusive seasonal blends available for a limited time only! Our team of specialty tea experts has developed these exclusive tea blends specifically to highlight new and unique ingredients throughout the year.
In March, we launched Raspberry Elderflower Rosé, which has quickly become a favorite caffeine-free cold brew tea. For summer, we're launching two new Royal Tea New York exclusive blends, Rosemary Bramble and Blue Bellini!
Rosemary Bramble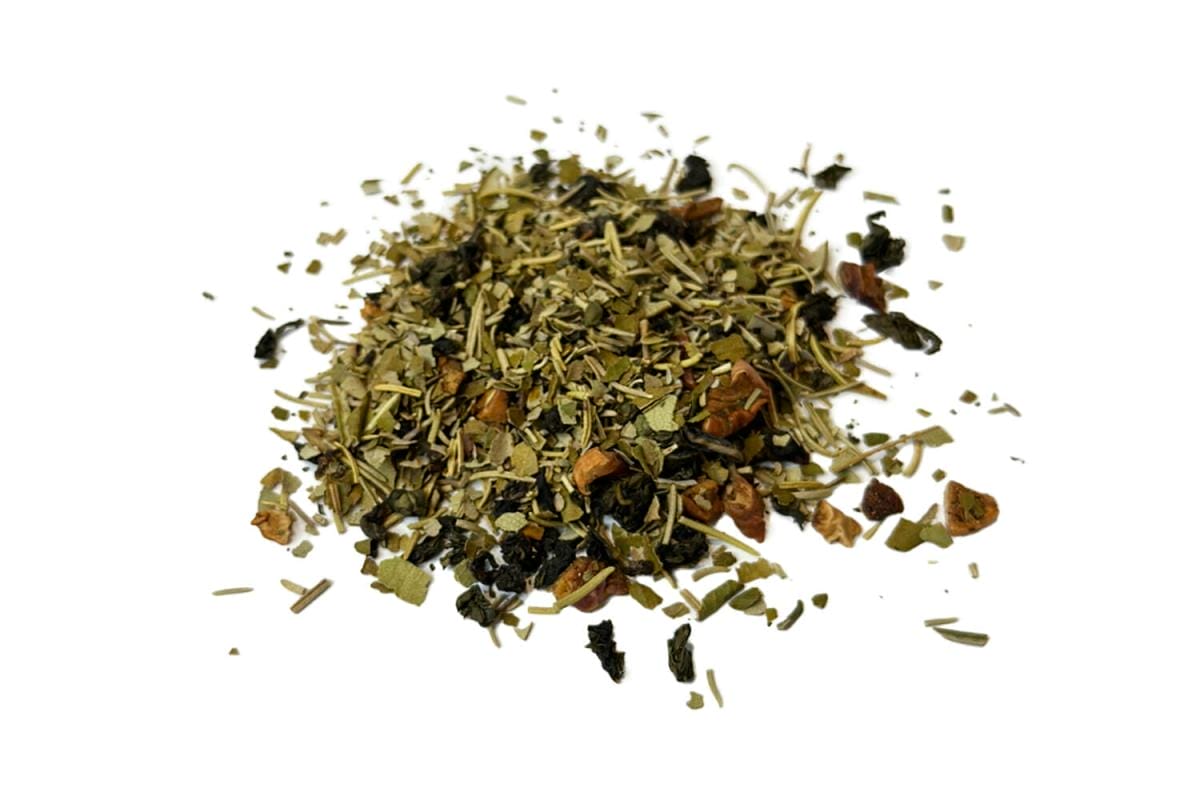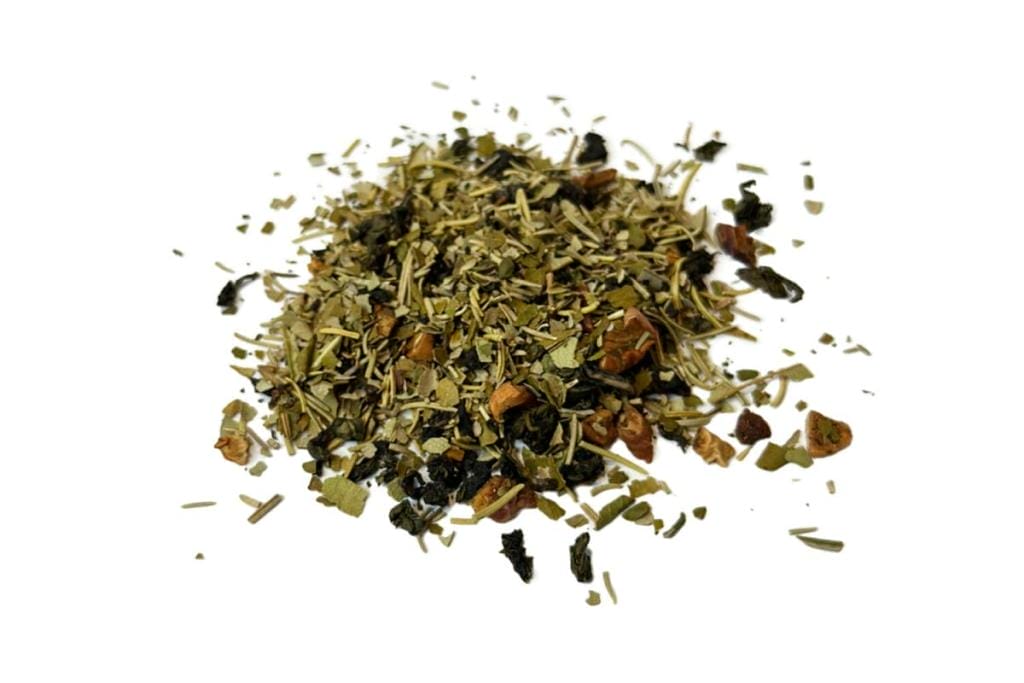 Inspired by berry picking season, this fruity and herbaceous blend features oolong with lemon myrtle, apple pieces, rosemary, mango flavor, blackberry flavor, and cinnamon flavor.
Shop Royal Tea New York's Rosemary Bramble
Blue Bellini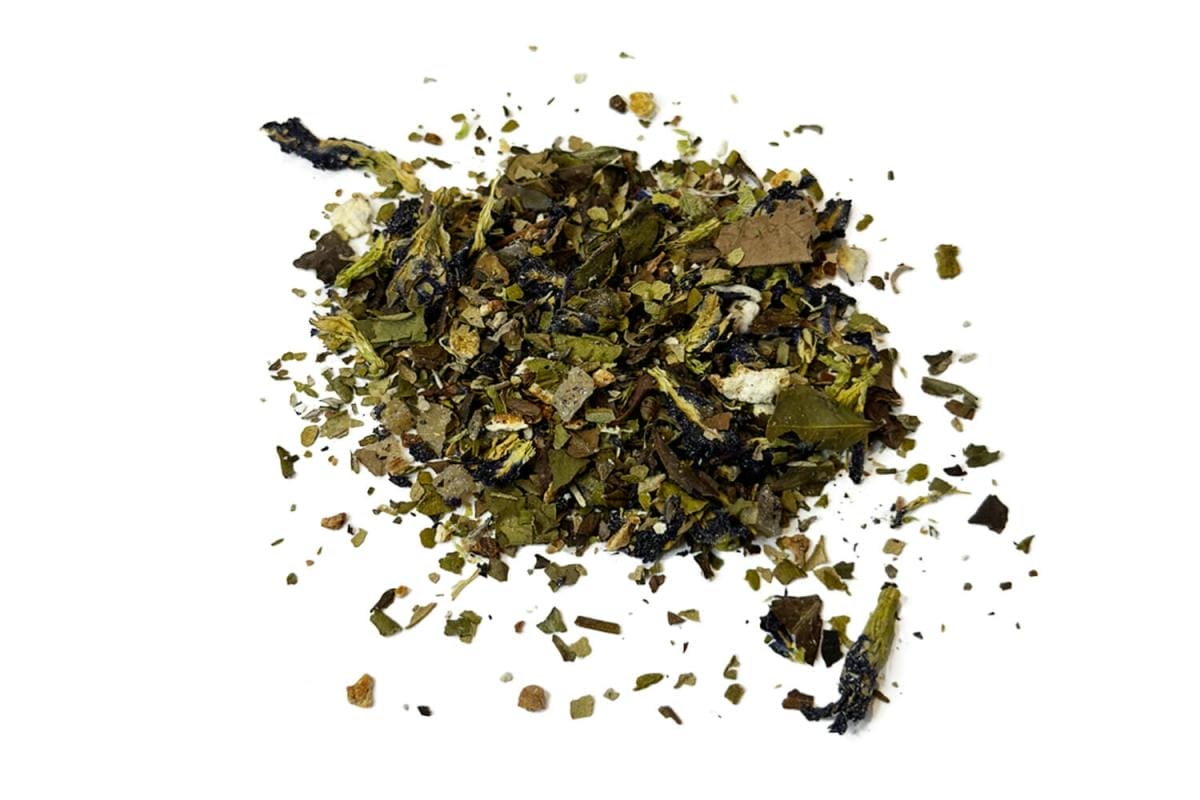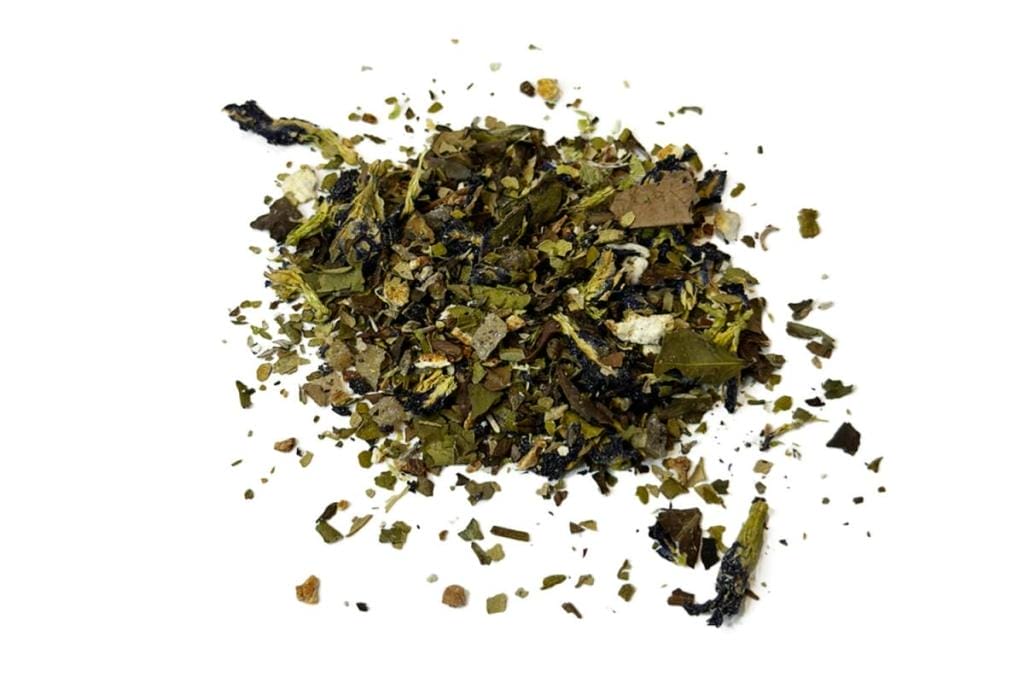 Get ready for summer brunch with this colorful blend of butterfly pea flower and pineapple with white tea, lemon myrtle, orange peel, peach flavor, and orange flavor. Add lemon or lime juice to turn this drink from its vibrant blue shade to purple and pink!
Shop Royal Tea New York's Blue Bellini
Custom Tea Blends 101
Custom tea blends are a great way to add something exclusive to you to your offering and can be crafted with your customers' taste preferences in mind. At Royal Tea New York, we have over 75 pure teas, herbs & spices that can be used to create the custom tea blend of your dreams!
Flavor trends continue to lean towards innovation with distinct ingredients to draw customer attention. Creating fusions of familiar flavors with unexpected additions can set your menu apart. This also ties into the continuing functional ingredient trend, as many of these creative combos can also introduce new benefits. As we release our new seasonal blends, we wanted to share how you can blend tea and other botanicals to customize your offering!
Check out our recommendations for how to create your own custom tea blends!
How to create your own custom tea blends
Step 1: Gather Inspiration
Do you have a favorite tea blend that is no longer in production? Maybe you wish you had a tea that tastes like your favorite dessert. Perhaps you would like something seasonal, or a signature blend that is completely unique to you. Research and think about different flavor combinations in food and drinks to get inspired.
Step 2: Caffeine Level
A good first step is deciding how caffeinated you want your blend to be, if at all.  Generally, black teas will have the highest caffeine content, while green and white teas will have lower levels of caffeine.  Tisanes like rooibos and honeybush have no caffeine at all.  Knowing how caffeinated you want your blend to be will help you choose your base.  The base will usually be the majority component of the specialty tea blend. 
Also something important to consider is the preferred flavor profile of your base. Do you want a custom tea blend that is malty, vegetal, floral or sweet? Assam and Yunnan Black are both excellent black teas for blending, but they have vastly different cupping notes. Select the base that you think will be the best backdrop for the rest of your recipe.
Step 3: Flavor Fusions
Now comes the fun part of selecting which fruits, flowers, herbs, and spices you will pair with your tea!  For our seasonal blends, we knew that there were specific botanicals that we wanted to highlight: lemon myrtle, rosemary, and butterfly pea flower. 
Be sure to cup each ingredient individually to understand its unique notes and strength. Butterfly pea flower has a mild floral and vegetal taste that pairs easily with other flavors, while rosemary has a robust herbaceous character that can quickly overpower a blend. Understanding each component will help create a balanced composition.
Also consider how certain ingredients will impact the color of the blend once brewed. For example, butterfly pea flower adds an intense blue color, while hibiscus will add a red hue even in small amounts. Tea and tea blends are also visually appealing when dry. Botanicals like cornflower, marigold, and rose petals are commonly added for additional flair and color.
Step 4: Finishing Touches
How do you, or your customers, feel about flavoring? Some people prefer only whole ingredients, while others love to have fun with liquid additions. Some are naturally derived, while others are synthetically developed. Knowing what you and your customers are comfortable with is a key consideration when choosing which, if any, liquid ingredients you use.
Additional flavor can also be added to your tea after brewing by adding syrups or extracts.  By steeping ingredients in equal parts sugar and water, you can stock your counter with popular flavors like vanilla, lavender, and rose.  You can also blend herbs and spices to infuse into a syrup!  Earl Grey has become a popular tea blend for making simple syrup at cafés and bars.  Botanicals can also be steeped in alcohol to create extracts and bitters.  Consider how you can further customize your beverages at the counter!
Stay informed on new offerings!
We love to see our customers get creative with the blends and ingredients we offer. Stay tuned to see what we come up with next! Want to be informed of new offerings? Subscribe to our newsletter to stay up to date on new offerings throughout the year!