Lemon Myrtle is a brand new offering in the Royal Tea New York offering for Summer 2023. Do you know about this super herb? Tea Trader Angelica Cordero is breaking down the history and benefits of Lemon Myrtle and sharing some of our favorite recipes that you can incorporate in your café menu!
What is Lemon Myrtle?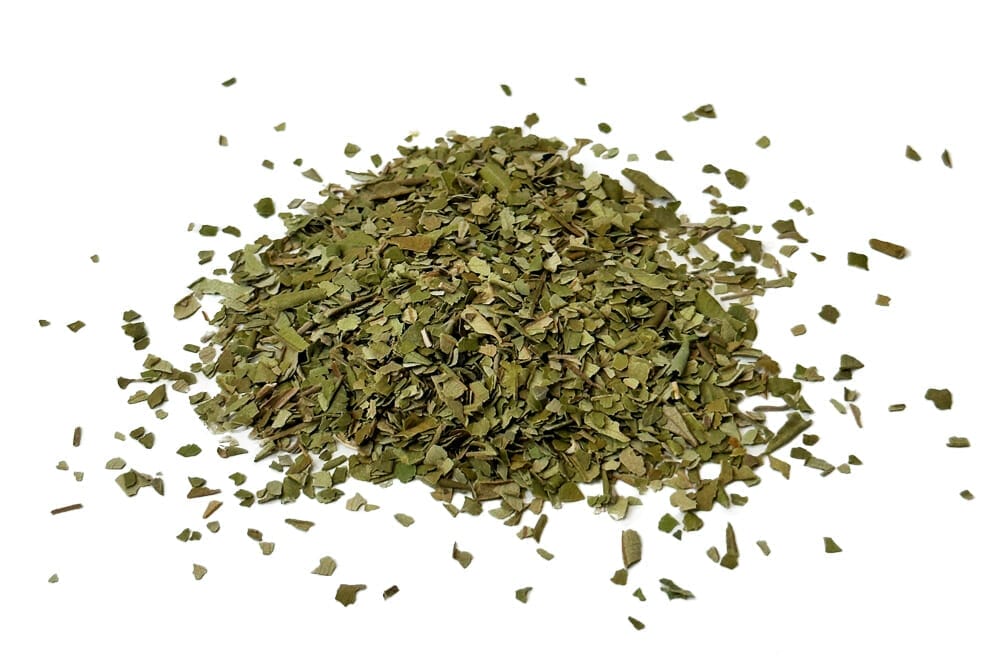 Lemon myrtle, also known as sweet verbena tree and "queen of the lemon herbs," is a flowering plant indigenous to Australia. As the name suggests, it has a powerful, citrusy taste, and an aroma like lemons. For thousands of years, Australian Aborigines have enjoyed this herb in both food and drink. The plant is one of over 5,000 foods native to Australia classified as "bush food" or "bush tucker." These categories encompass the fruits and vegetables, nuts and seeds, fish and meats, and spices and fungi used in indigenous Australian cooking.
The leaves of lemon myrtle are rich in citral, which is the main component in citrus peel oils. In fact, it has the highest citral concentration, more than lemongrass, lemon verbena, and even lemons! Citral is an antioxidant and anti-inflammatory, and it is antibacterial, antiviral, and antifungal. With trends in using functional ingredients gaining global popularity, adding lemon myrtle to your menu can attract customers looking for drinks with potential health benefits.
Aside from being delicious as a tisane and in tea blends, lemon myrtle has a variety of culinary uses. It can be used in sweet and savory dishes, pairing well with foods ranging from meats and vegetables to breads, cakes, and other desserts. The oils of the herb can even be used in cleaning products to enhance the scent and add antimicrobial properties. This super herb truly does it all!
This summer, feature this herb on your café menu as a hot or iced tea, a syrup in sodas and mixed drinks, in cookies and cakes, and in salad dressings! We've compiled some of our favorite recipes so you can maximize your use of this versatile herb.
Royal Tea New York Recipes
Hot Tea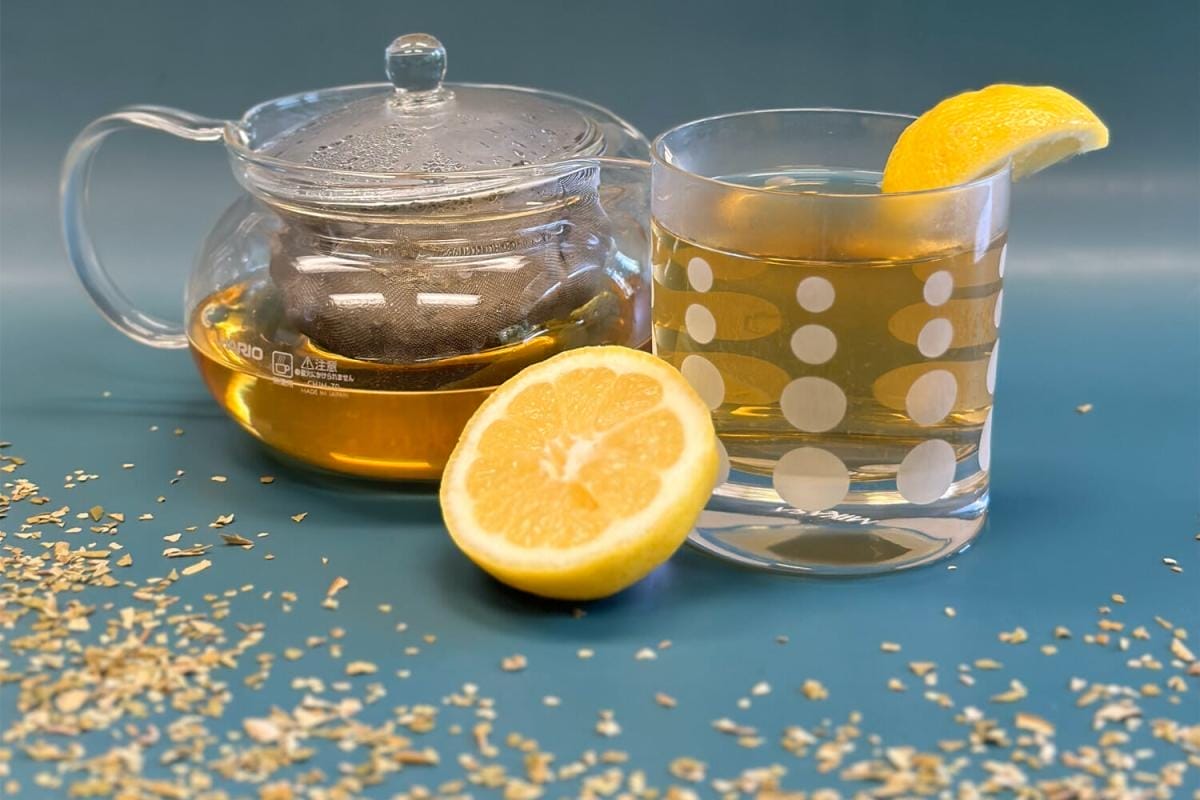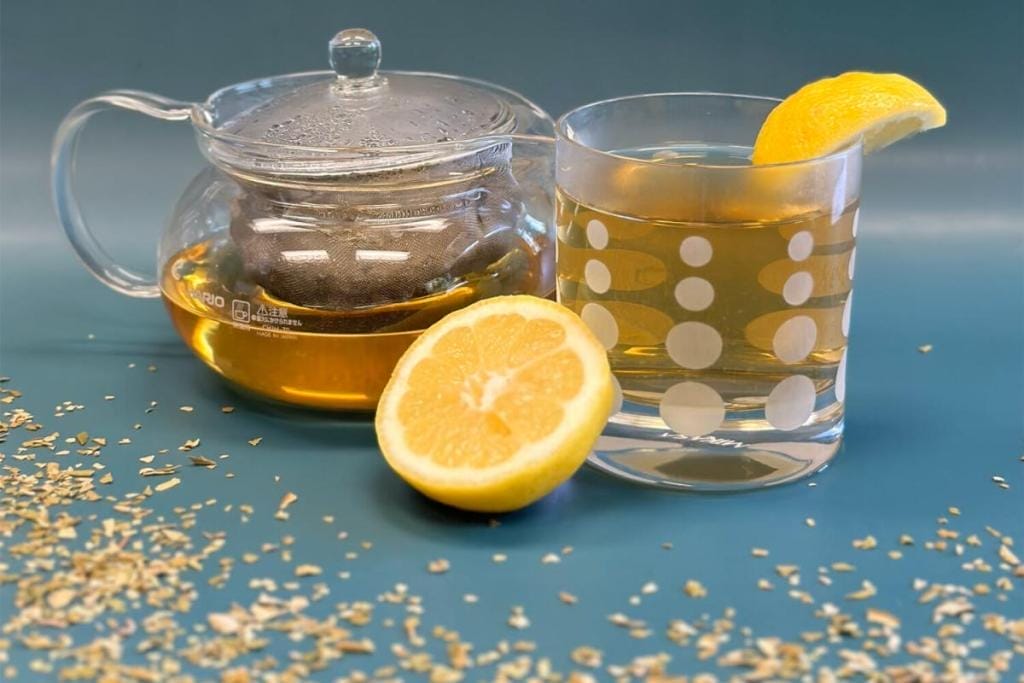 Steep 2 grams of Royal Tea New York Lemon Myrtle in 12oz of 212°F water for 5 to 10 minutes. Enjoy its lemony taste on its own or add honey or mint for a soothing evening drink.
Iced Tea
Cold brew 3oz of Royal Tea New York Lemon Myrtle per gallon of cool water for 4 to 6 hours. This is the perfect refreshing, caffeine-free drink for summer afternoons!
Lemon Tea Cookies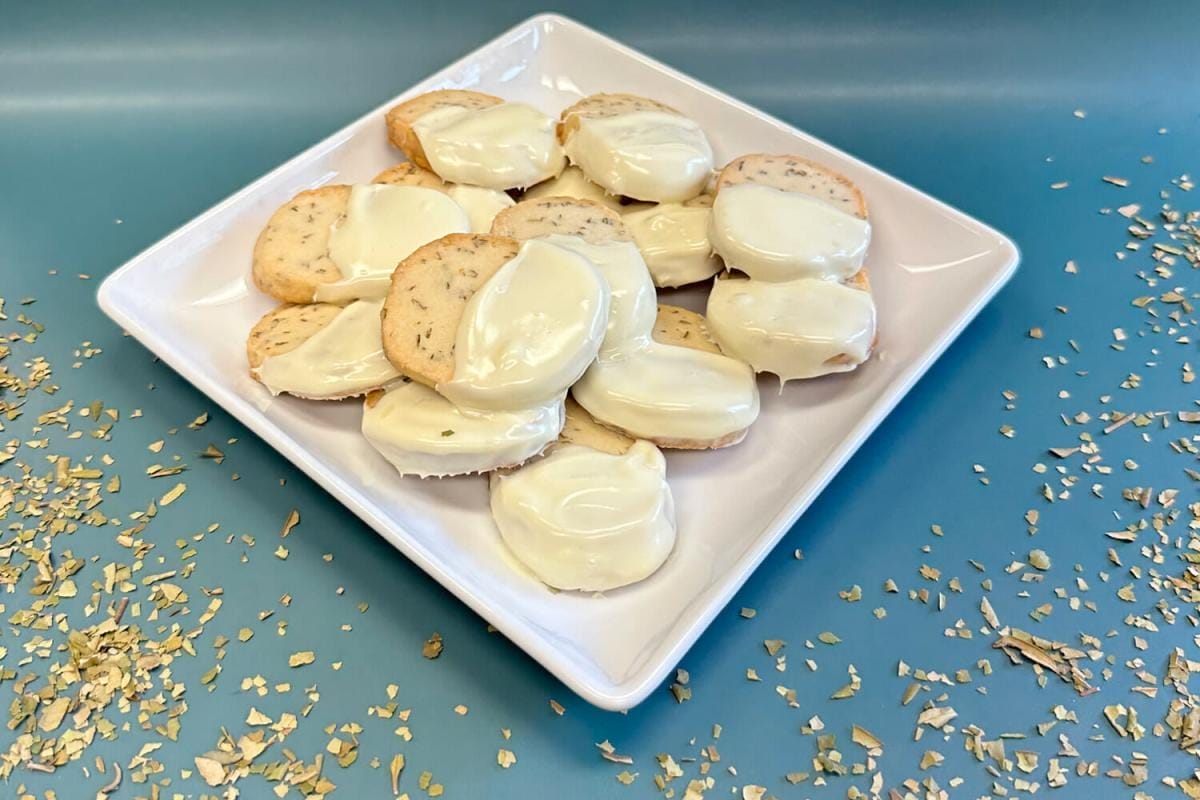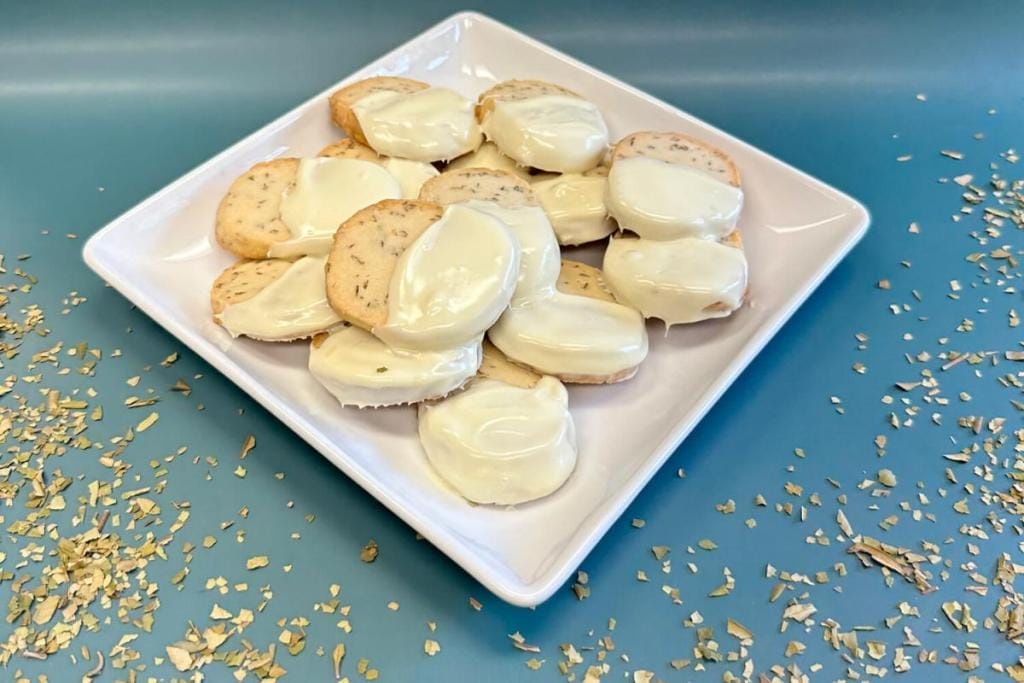 Ingredients:
2 cups all-purpose flour
¾ cup confectioner's sugar
2 tbsp Royal Tea New York Lemon Myrtle
2 sticks of unsalted butter
1 tsp vanilla extract
1 tsp lemon juice
½ tsp salt
Instructions:
Preheat oven to 375°F.
Add ingredients to a food processor and pulse to combine, or knead together in a bowl by hand until a dough is formed.
Roll dough out into a log. Wrap in plastic wrap and store in the fridge for at least 30 minutes. *Refrigerating the dough until firm will prevent it from spreading while in the oven.
Slice cookies about 1/3 inch thick and bake until the edges are brown, about 15 minutes. Cool before optional icing or decorating.
Lemon Myrtle Dressing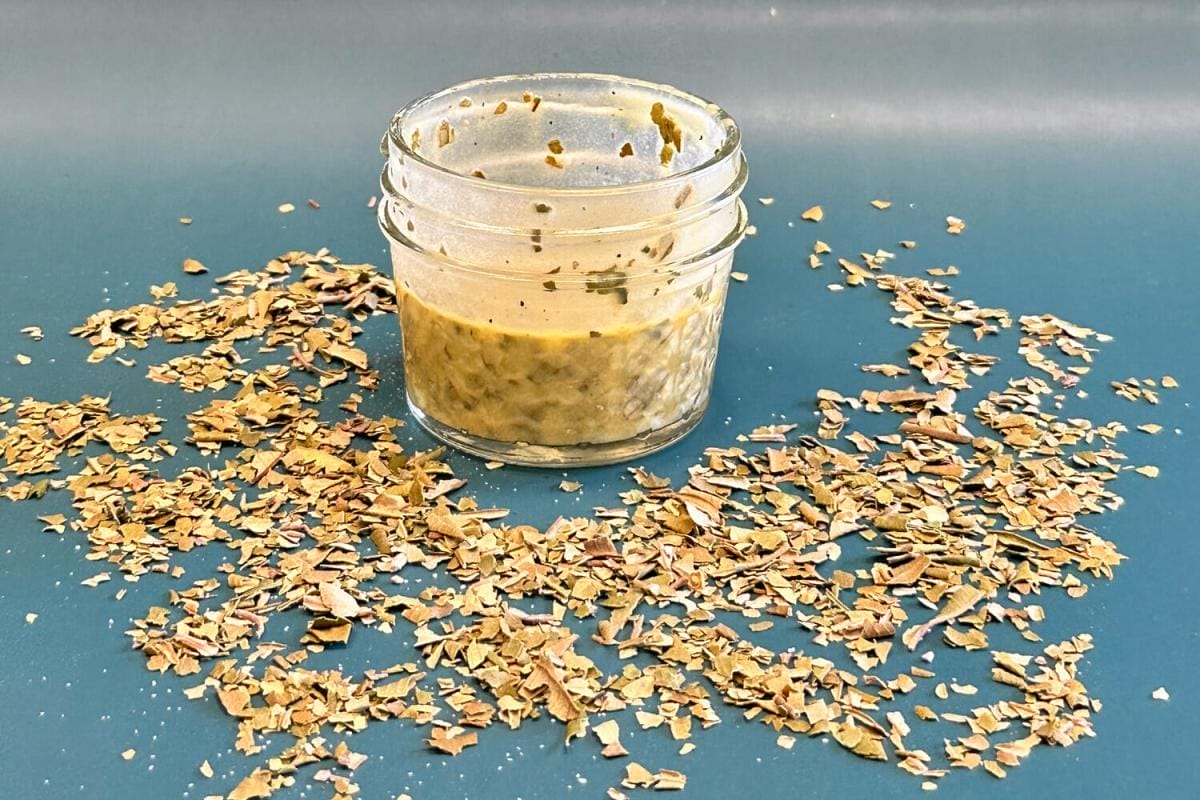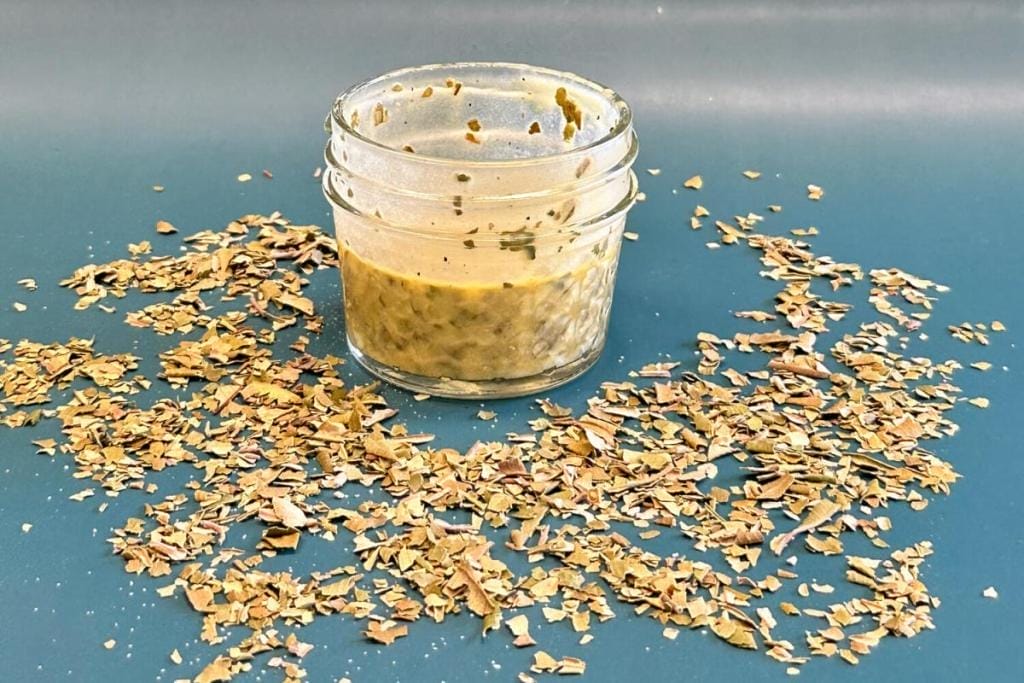 Ingredients:
1 tbsp Royal Tea New York Lemon Myrtle
1.5 tbsp Dijon mustard
2 tbsp rice vinegar
1/3 cup extra virgin olive oil
Juice of ½ lemon
1 clove garlic
Salt and pepper to taste
Instructions:
Combine ingredients and blend or whisk until combined and creamy. Store refrigerated in an airtight container for up to a week. Enjoy with salads, pasta, chicken, or fish!