You might be familiar with hibiscus for its tart yet sweet flavor profile and bold color, but do you know about the hibiscus tea plant and its benefits? Tea Trader Angelica Cordero is breaking down the history and benefits of hibiscus and sharing some of our favorite Royal Tea New York blends featuring this super herb!
What is the Hibiscus Tea Plant?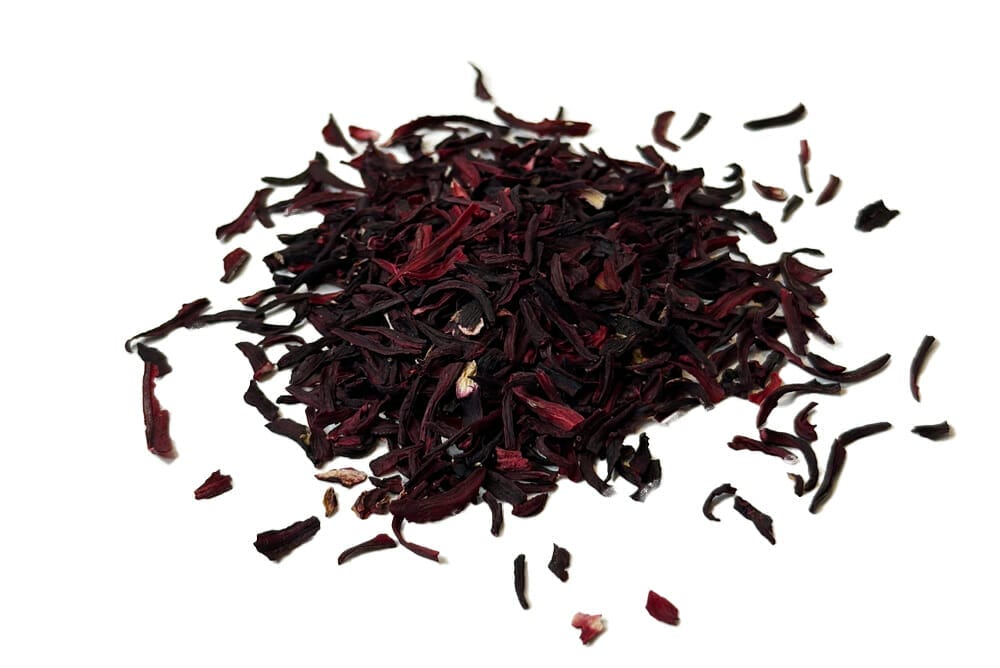 While hibiscus describes hundreds of species of flowering mallow plants around the world, hibiscus sabdariffa is specifically used as a hibiscus tea plant. Hibiscus tea comes from dried calyx, which is the part of the flower that protects the bud and provides support for the petals. Many cultures make tea with hibiscus sabdariffa, but the plant is quite versatile. Food and drink, dyes and textile production, and traditional medicine can use it. Hibiscus sabdariffa is grown in Asia, Africa, Europe, Australia, and America. Roselle, luoshen hua, sorrel, and flor de Jamaica are just a few more common names for the plant.
Hibiscus Tea Plant Benefits
The hibiscus tea plant also has many beneficial properties. Hibiscus is rich in antioxidants, including beta-carotene, Vitamin C, and anthocyanin. These specific antioxidants support eye health and immunity, tissue growth and repair, and maintain healthy skin, bones, and teeth. Moreover, the anti-inflammatory and antimicrobial properties can be beneficial for cardiovascular health. Some studies say consumption can even lower blood pressure!
Royal Tea New York Hibiscus Tea
Like cranberries, hibiscus tea has a tart and sweet flavor profile. We love the powerful, tangy flavor and bright red color of hibiscus.
Shop TSKU000054 Organic Hibiscus
Hibiscus is also featured in several of Royal NY's tea blends, check them out below!
Hibiscus Berry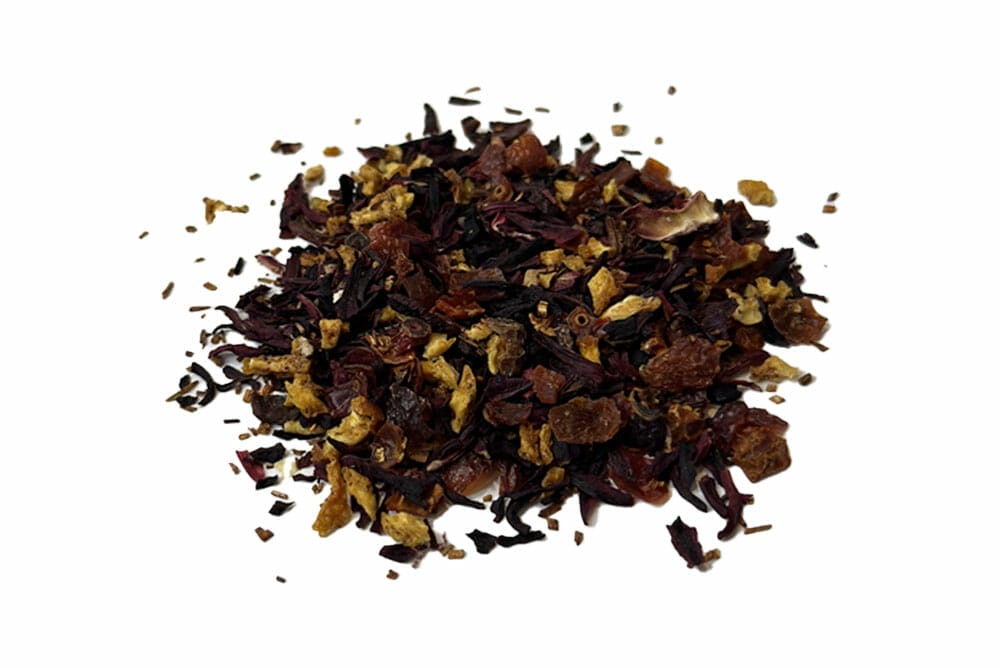 This year-round favorite is our MVP in caffeine-free fruity blends. It is especially popular in the summer as a thirst-quenching iced tea or cold brew. Hibiscus is intensely tart and balanced by fruity rosehips, orange peel, and rooibos. Some key flavors are blueberry, passionfruit, and mango. Try serving this blend with lemonade or fresh fruit slices and enjoy it in sachets for fast service!
Shop TSKU000126 Hibiscus Berry
Shop TSKU000374 Hibiscus Berry Sachets
Papaya Pineapple Punch
Like Hibiscus Berry, the first ingredient in this fruity summer blend is the same: hibiscus. However, pineapple pieces and rose petals decorate this white tea! This blend is just as pleasing to the eye as it is to the palate.
Shop TSKU000659 Papaya Pineapple Punch
Raspberry Elderflower Rosé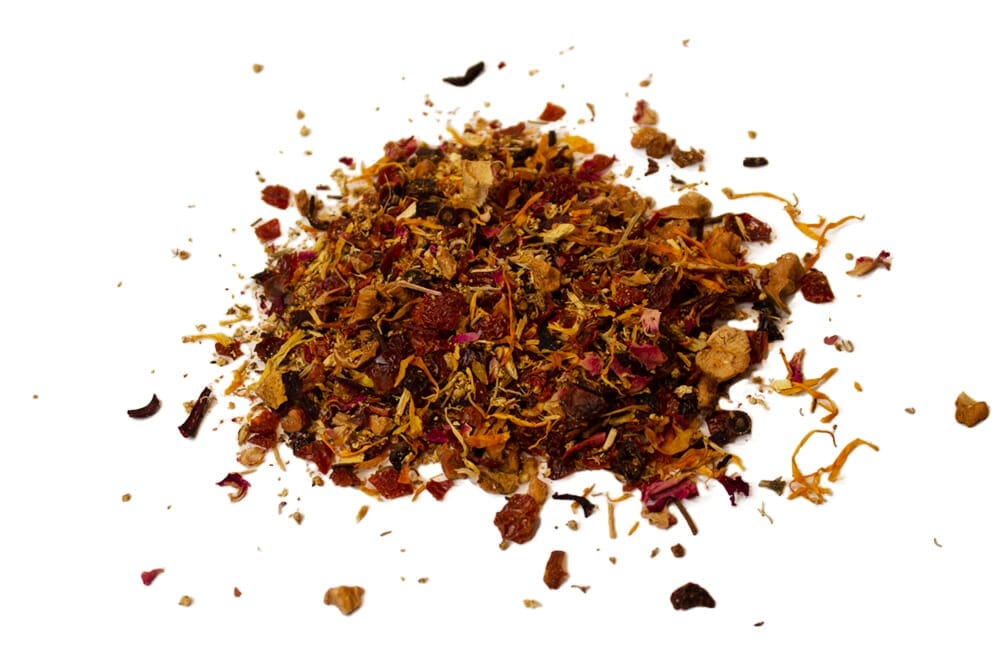 Hibiscus isn't the main ingredient in this blend, but it lends its pink color and wine-like character! Cold brewing this gorgeous summer sipper really lets the elderflower shine.