Out of all the specialty coffee & tea cupped over the past few months, our traders rounded up their favorites. From honey processed and Mexican coffee to seasonal teas and more! Check out their picks for the best green coffee and tea of Q3 2023!
Coffee Trader Picks
Trader Picks for Colombian Coffee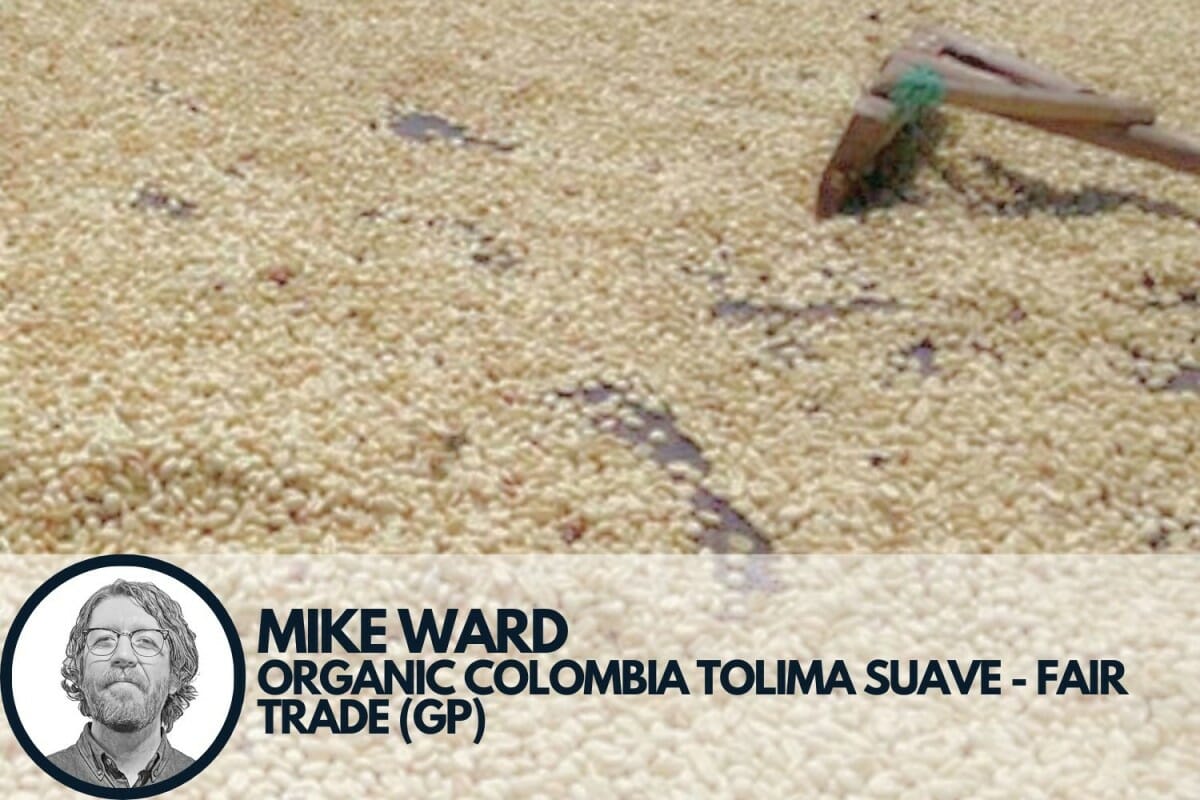 Café Tolima Suave is a small association located in the municipality of Planadas in Southern Tolima, bordering Huila in Colombia. The coffees that we bring in from this association are silky and sweet with notes ranging from orange and caramel to maraschino cherry and cane sugar.
Truthfully, the organic offerings that we have right now are some of my favorites due to their versatility. They can be used in espresso blends, as a single origin drip coffee, or as a clean, sweet cold brew!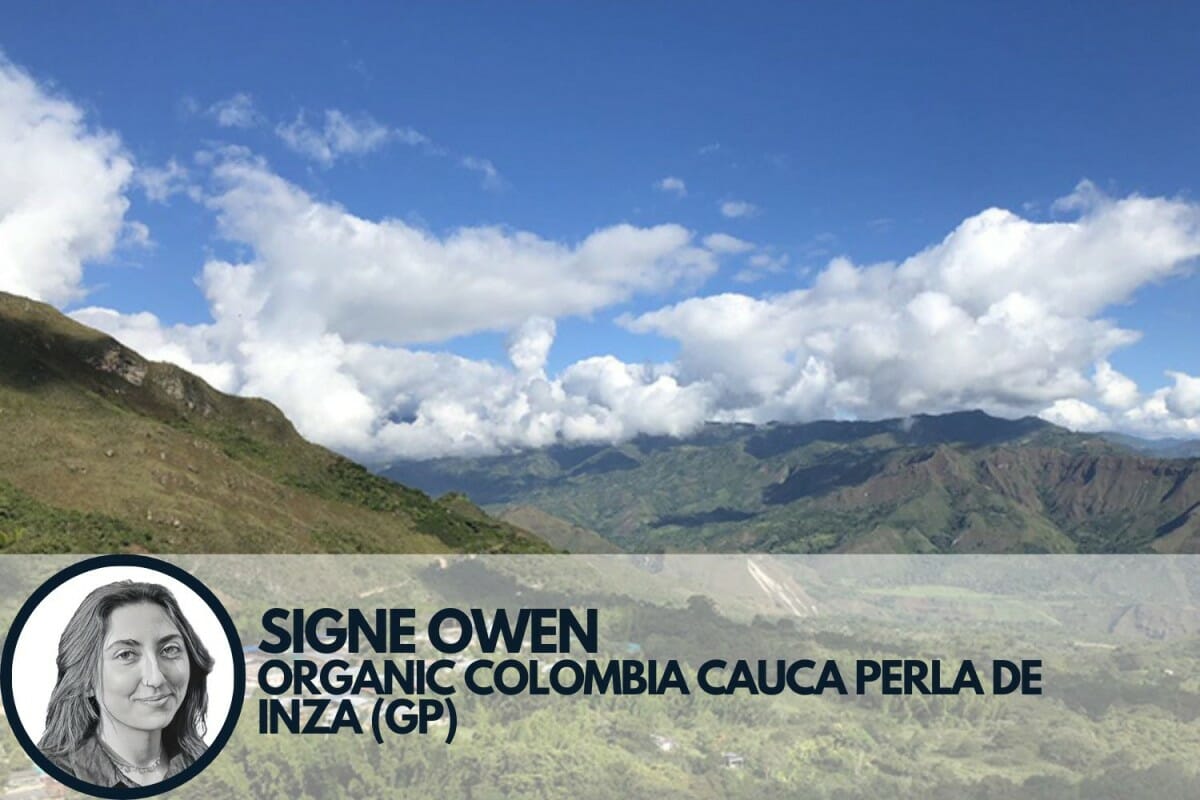 Inza is located right in the middle of the Colombian Massif – a group of mountains within the Andes, surrounded by volcanoes and rivers. This is where the coffee can be grown at an optimal high altitude. Organic practices are also crucial to the growth of this coffee. Interestingly, these small producers are able to grow high quality coffee with cheaper, sustainable solutions due to being educated on implementing innovative techniques.
This coffee is flavorful without being too overwhelming in the morning. It's bright and sweet with notes of honey and citrus. If you're looking for a high quality, yet easy drinker at a great price, then this is a great choice!
Trader Picks for Costa Rican Coffee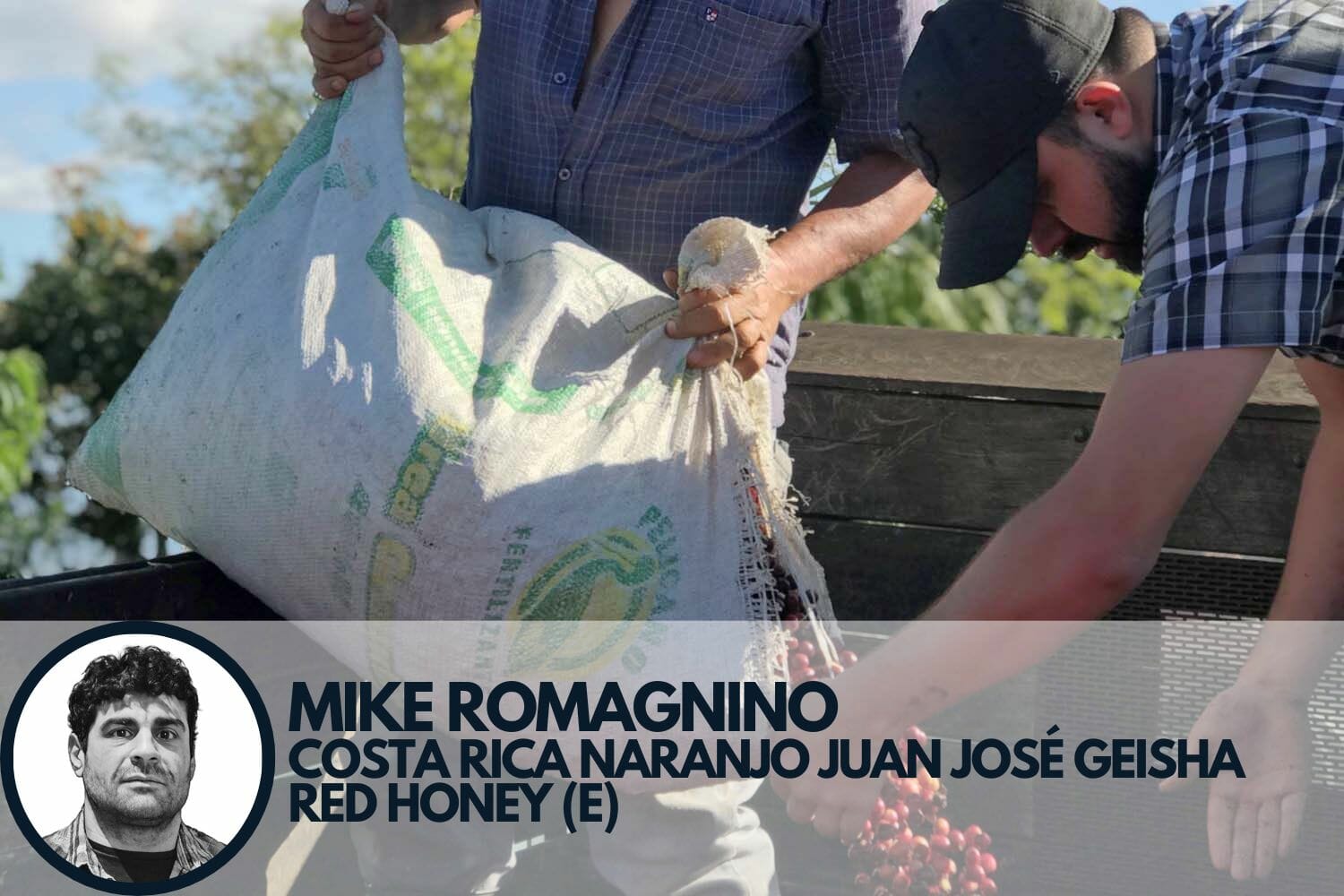 Juan José, the owner and manager of Finca Araya Acuna in Naranjo, Costa Rica, has a beautiful red honey geisha offering. He works with Coopronaranjo's micro lot program, which captures specialty quality lots and aims to work with farmers who are consistently producing high-quality coffee.
I have been making pour overs of this coffee daily, and it does not disappoint! This offering reveals a delicate, layered sweetness with lush, expressive floral tones. Moreover, the floral tones are complemented by notes of raspberry, watermelon, and kiwi. A standout addition to anyone's offering menu, this coffee is available in 22lb quantities in our Royal NY Line Up.
Trader Picks for Ethiopian Coffee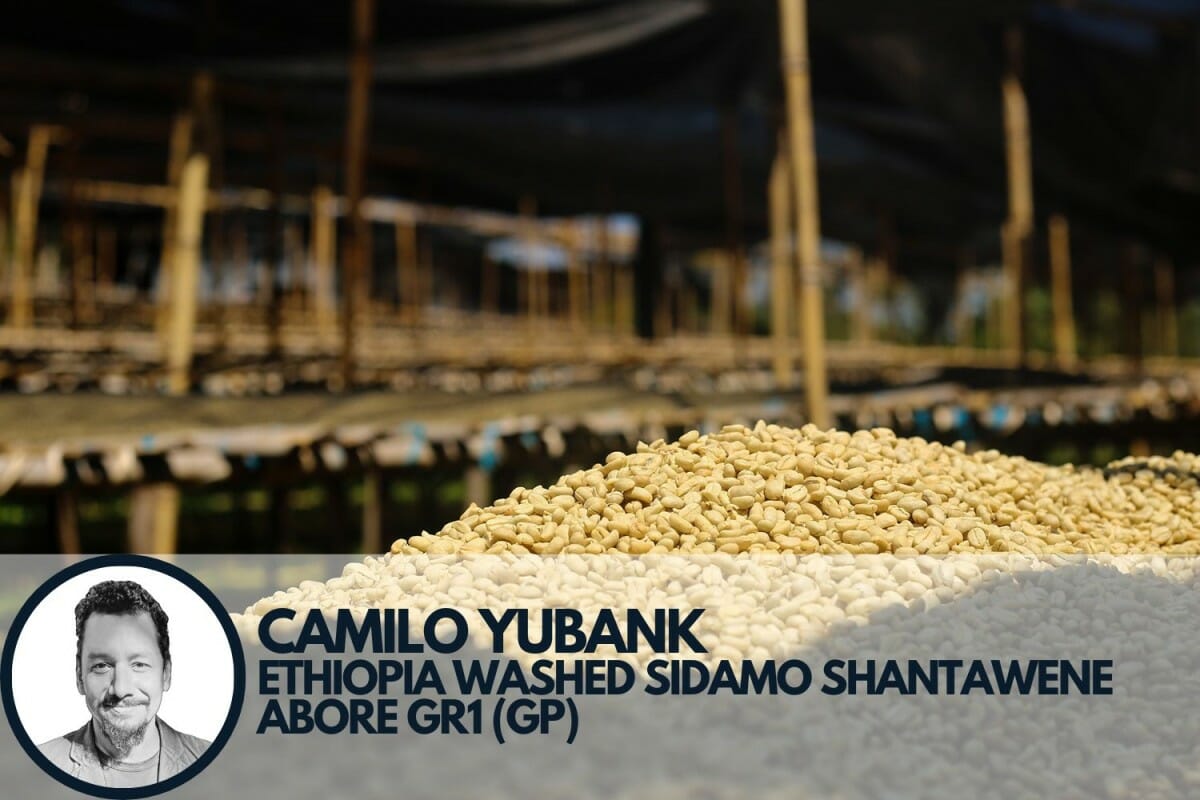 Around 600 farmers in the Bombe Village of Ethiopia's Sidamo region deliver their high-altitude coffee to the Abore washing station. Markedly, the altitude of their farms reaches an average of 2000 meters above sea level! Our Shantawene Abore goes through a slow fermentation process of 36 to 48 hours, and the coffee is dried on raised beds for 12 days.
As a result of this specific combination of factors, this beautiful and delicate cup of coffee is created. Indeed, notes of apricot, black tea, and lemongrass blend for a well-balanced brew. Don't miss an opportunity to offer this unique coffee to your clients!
Trader Picks for Guatemalan Coffee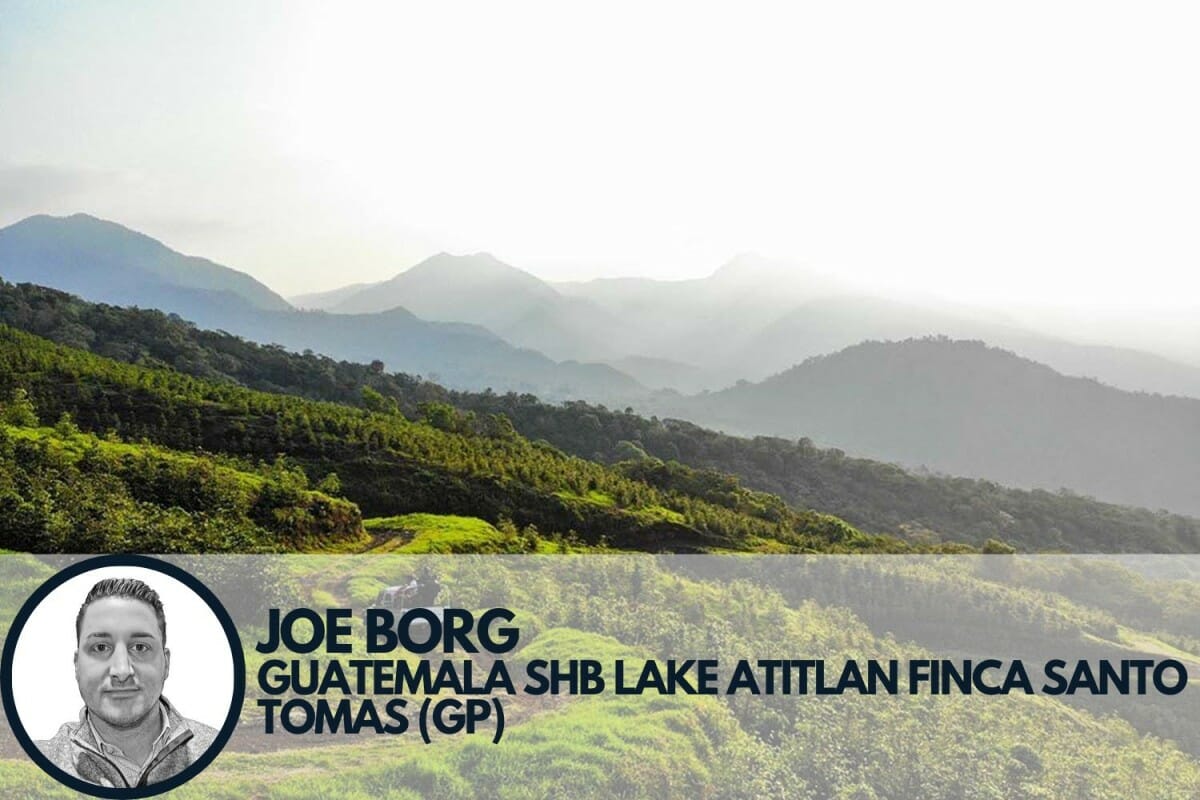 Finca Santa Tomas is a vertically integrated operation in San Lucas Toliman, near the famous Lake Atitlan. The Torrebiarte family are third generation coffee growers, and their experience certainly shows in the quality standards used on the farm and at the mill level. Likewise, one way they've done this is through implementing new sorting processes in their wet mill. In fact, over the last three years they've added screens in different stages of their mill processes. They did this so that the top-quality parchment of their coffee can improve even more.
I'm a big fan of this coffee because it's sweet and citrusy without being overwhelming. Furthermore, I've seen it be very versatile as either a stand-alone origin or house and/or espresso blend component. If you like traceable coffees with a nice story that are great for cupping, then give this one a go!
Trader Picks for Kenyan Coffee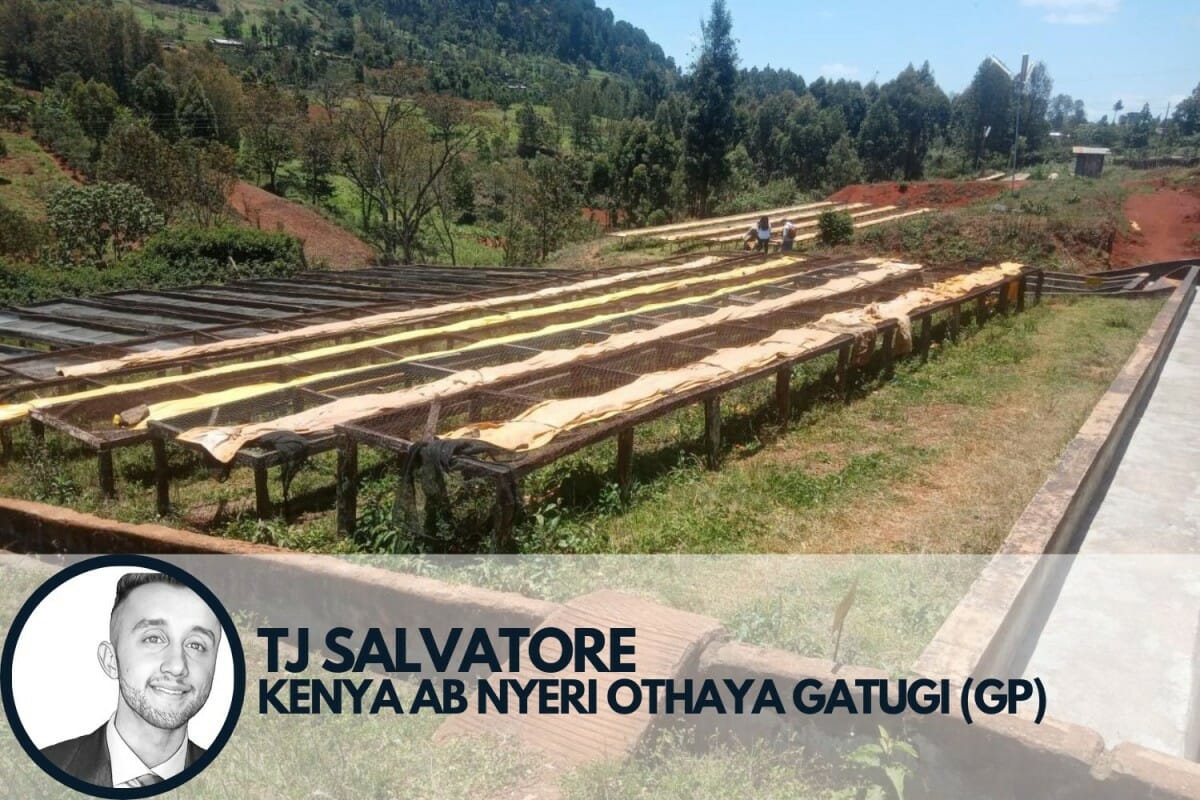 This coffee stems from the central part of Kenya in Nyeri County, where it's part of the Othaya Farmers' Cooperative Society. Significantly, these farmers produce around 439,000kgs of coffee cherries every year from October through January! After the coffee cherries are handpicked, they are delivered to the Gatugi Coffee Factory. The factory is located in Central Kenya, and this is where the washed processing starts.
I think the standout feature of this cup is its immense sweetness. Especially for a Kenyan coffee, the balance between its citrusy acidity and sugar-like tones makes it a great clean profile. Simultaneously with the balance, you'll find a pleasantly tart, green apple note enhancing the coffee's complexity.
Trader Picks for Mexican Coffee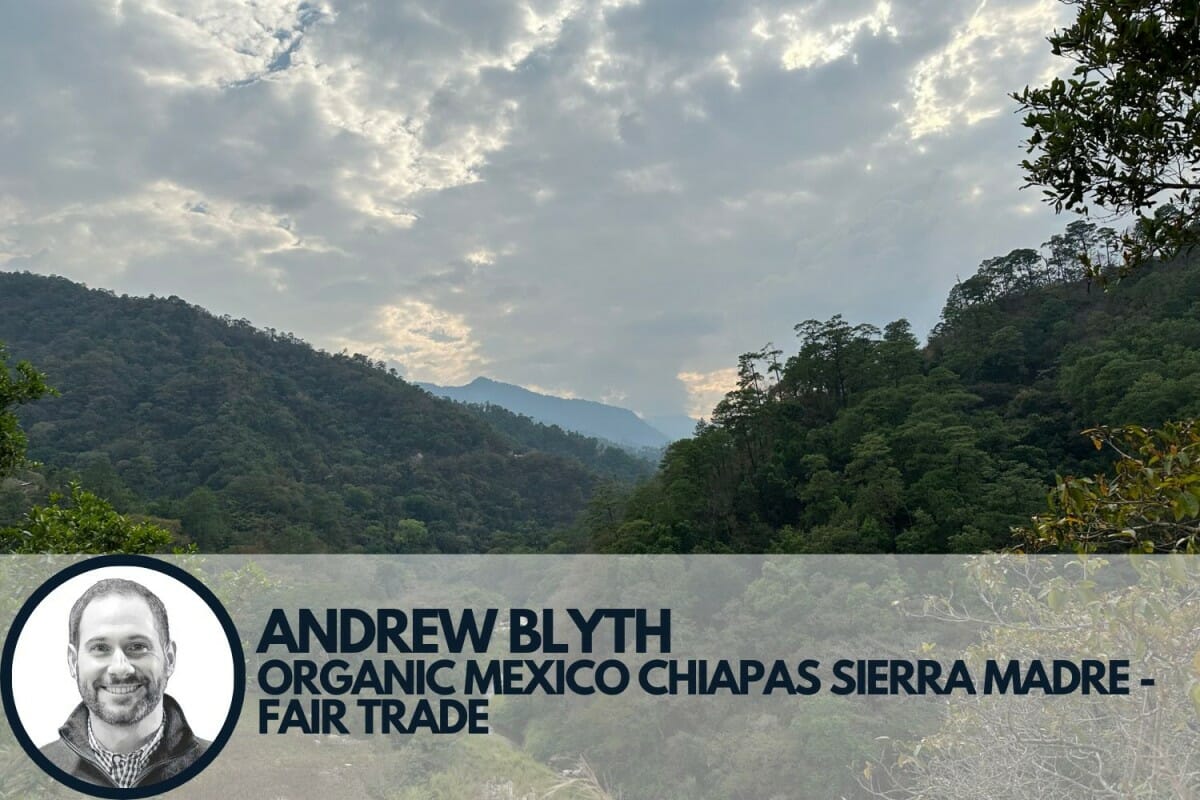 Whether Organic and Fair Trade certifications matter to you or not is irrelevant when considering purchasing a Mexican coffee from Sierra Madre! The Sierra Madre lots are a sweet, clean, and balanced crowd pleaser that cup much better than you'd expect with a low $3 price tag. These Mexican coffees are smooth and chocolatey with discernable citrus and stone fruit notes.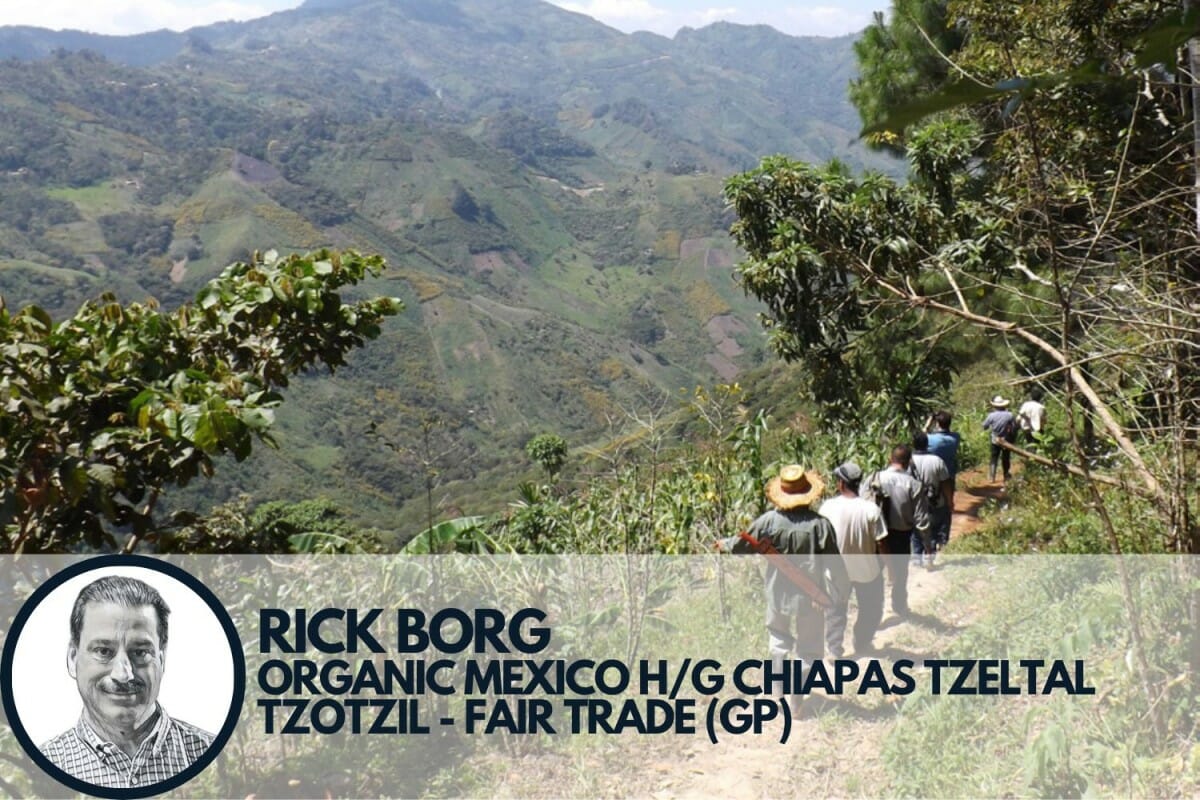 In the region of Chiapas, there are family-owned farms who have organized themselves and founded a cooperative called Tzeltal-Tzotzil. Organic farming is quintessential to their beliefs, especially regarding sustainability and bettering the environment around them.
Coffee from this cooperative is a favorite Mexican coffee of mine year in and year out! When I think of what a perfect cup of coffee should be, I think of these coffees and how their sweet, citrusy flavor profiles couple with a silky, chocolatey mouthfeel. Not many bags remain, and their harvest and export season is pretty much over until the next crop in March/April 2024. Don't miss out!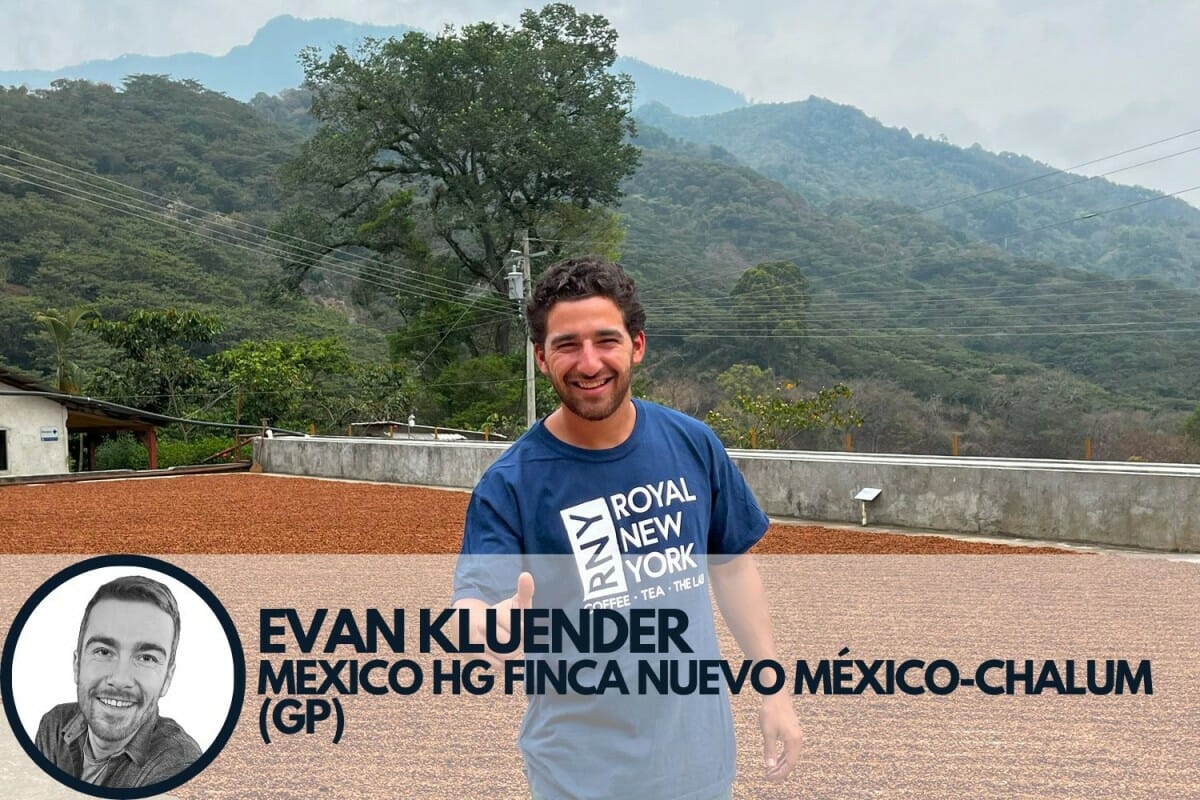 This Mexican coffee is from Finca Nuevo Mexico, an independently-owned farm in La Concordia, Chiapas. Finca Nuevo Mexico spans 175 hectares of land, of which about 40 hectares are reserved for ecological preservation! The remainder of the land is used to grow coffee under the shade of Bayunka trees. These trees were planted to create shade for coffee tree growth, as well as to create a habitat for local wildlife. The Ibarra family utilizes an eco-friendly and unique milling process, single varietal grow operations, and careful farming practices. All of these efforts have aided in creating some of my favorite Mexican coffees.
A varietal called "Chalum," a close relative of Sarchimor, makes up this particular lot. It cups with a dominant caramel note, followed by notes of sweet apple juice and a pleasantly dried cranberry-like finish. While I think it's a well-balanced drink, it has enough nuance to make for an interesting cup of coffee!
Tea Trader Picks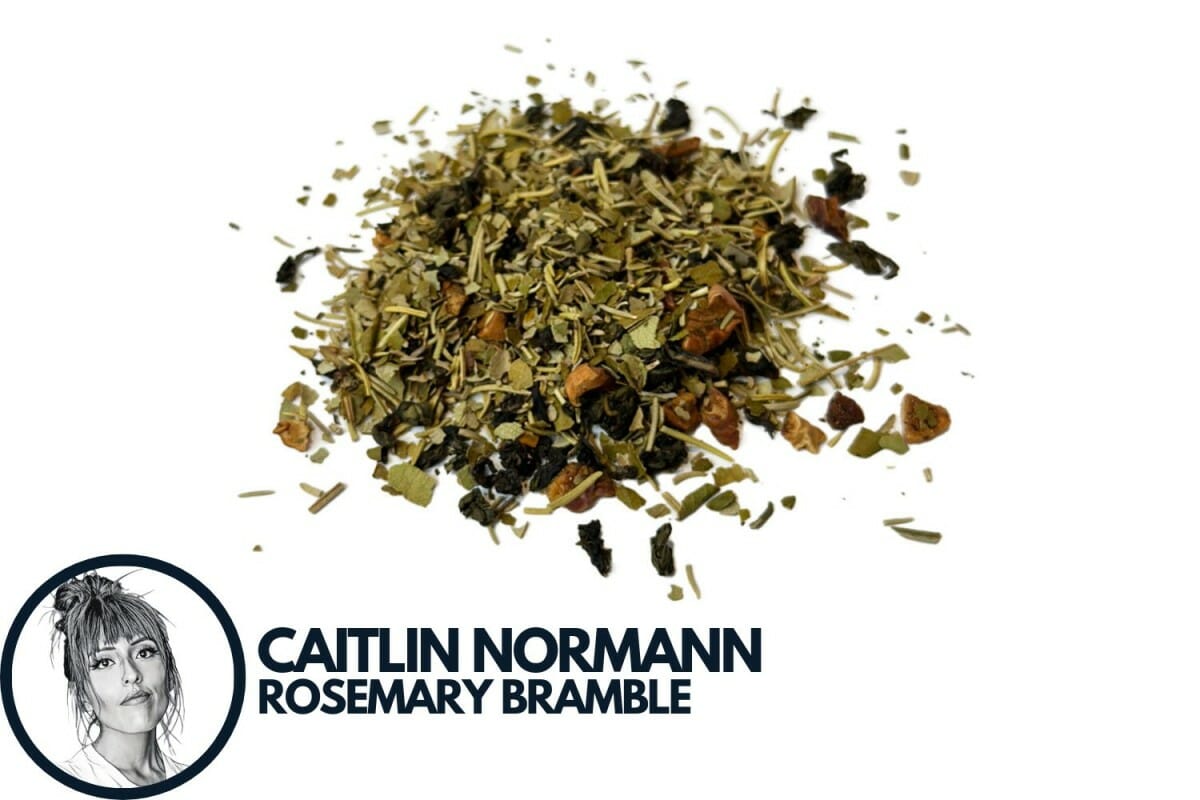 This is a seasonal blend that makes a killer summer drink! Rosemary Bramble is a great way to cap off the summer before transitioning to fall. It's different, fun, and elevates any menu. The herbaceous notes are unique, with a hint of cinnamon sweetness. Brew cold and add some simple syrup for a refreshing mocktail!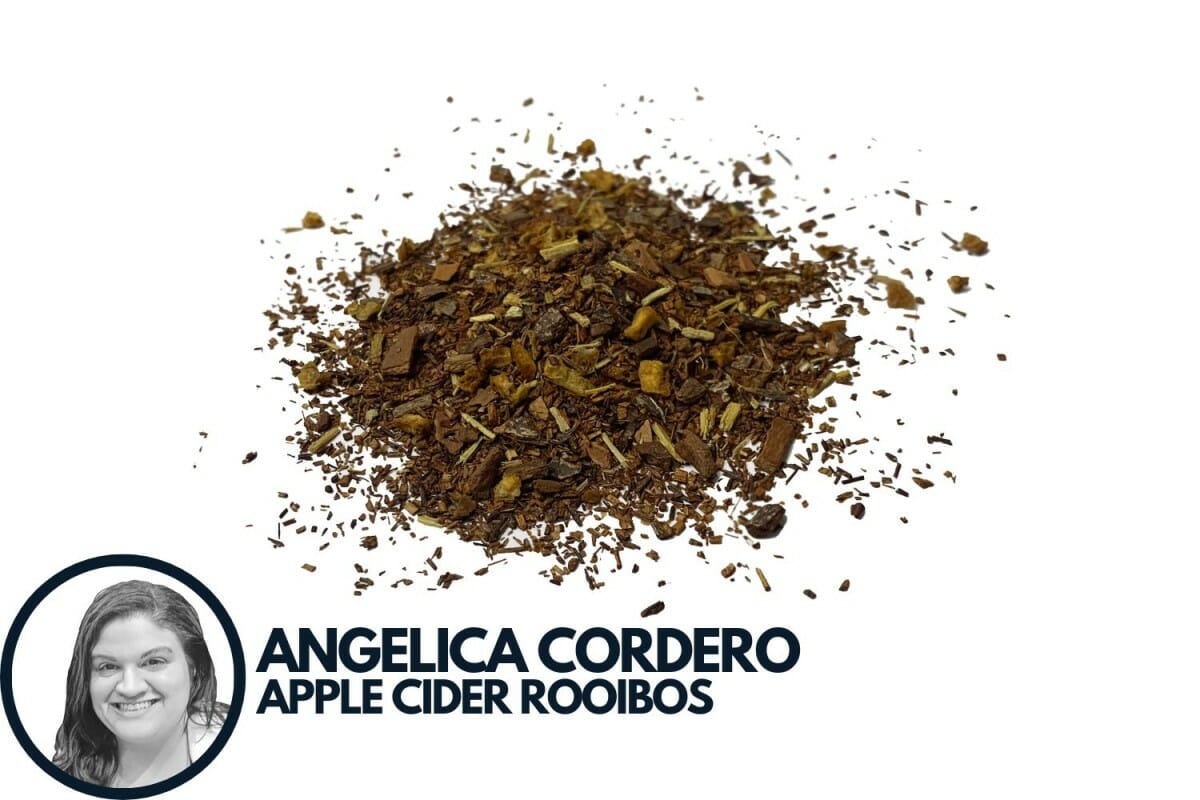 Often abbreviated to "ACR" by its dedicated fans, Apple Cider Rooibos has been a favorite herbal blend at Royal Tea since Fall 2017! A comforting and caffeine-free base of rooibos and cinnamon is given a touch of zest from orange peel and a big punch of syrupy sweetness from licorice root. Apple Cinnamon French Toast flavor completes the blend for a decadent dessert tea that can be enjoyed any time of day! Available in loose leaf and sachets for quick service.