RNY Senior Coffee Trader Camilo Yubank recently returned from a trip to Mexico to visit our coffee-producing neighbor. Learn all about his experience, the producers he met and the coffee from Mexico that he can't wait to arrive!
A visit to our Mexico coffee friends, long overdue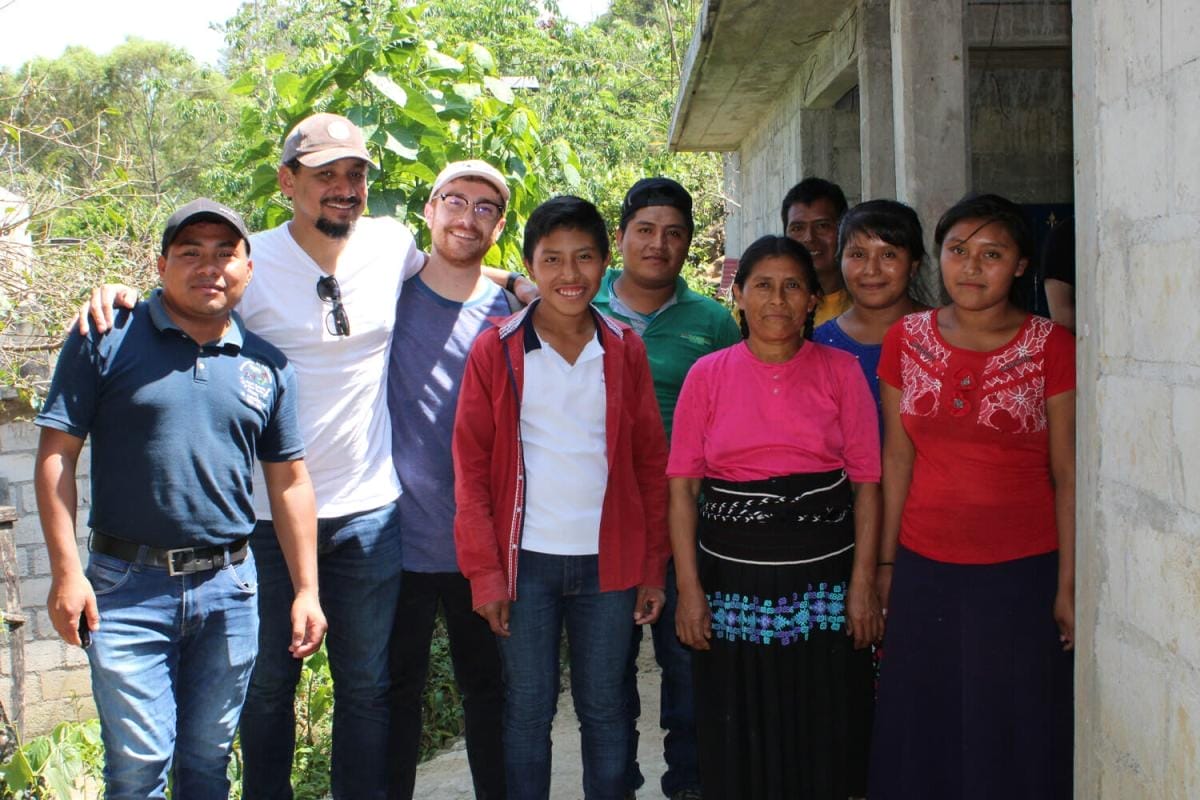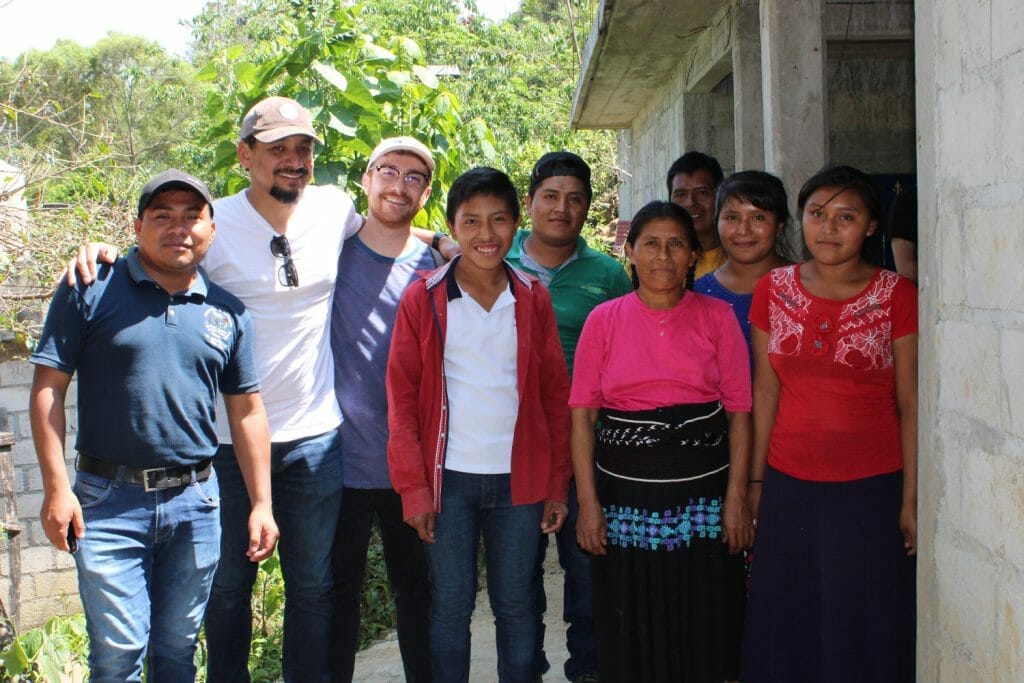 Do you ever take for granted things that are so close and approachable? Living close to NYC makes me take for granted that I can go anytime I want. That friend I'm connected with on social media makes me feel as if we're "in touch" even though we haven't actually spoken recently. A year of pandemics and lockdowns made me realize that you should not take things for granted. Being "in touch" on social media or the phone doesn't substitute the opportunity to visit a place and see friends.
Considering this, I realized that a visit to our coffee-producing neighbor was way overdue. And so last month, we decided to take the opportunity and reconnect with old and new coffee-producing friends in Mexico.
Finca Nuevo Mexico Coffee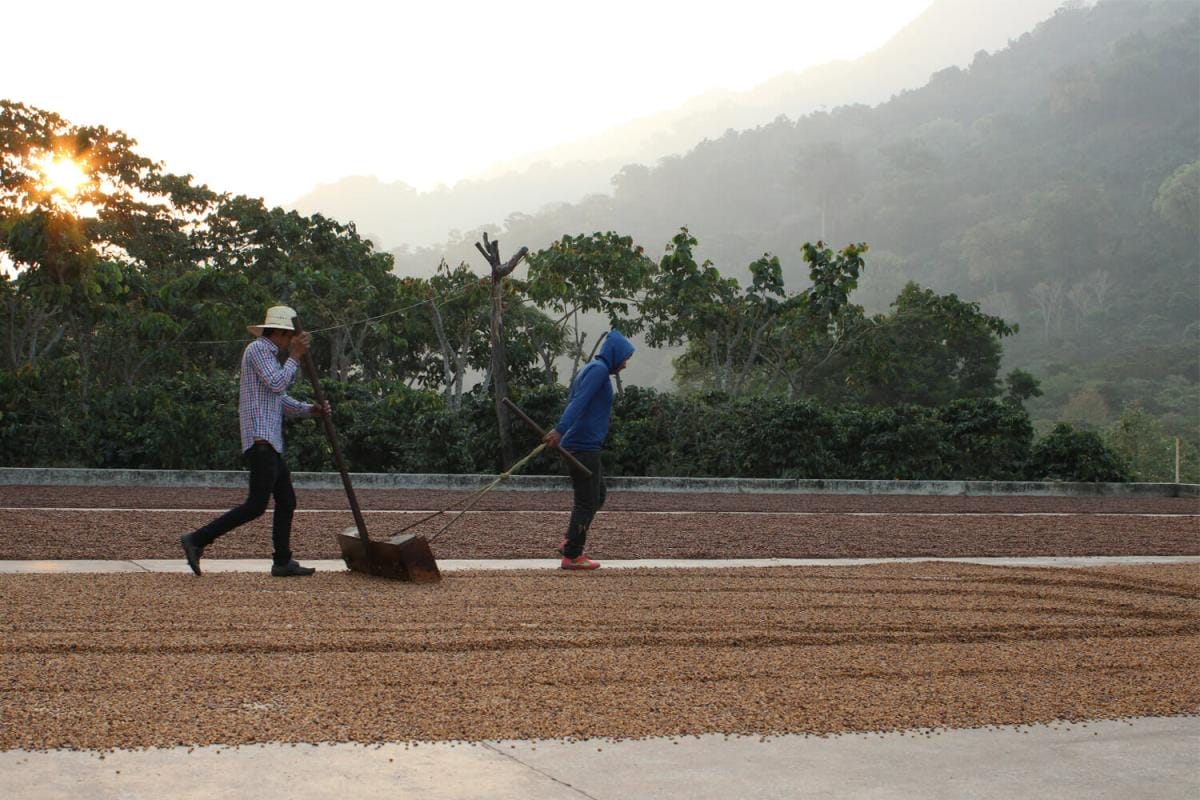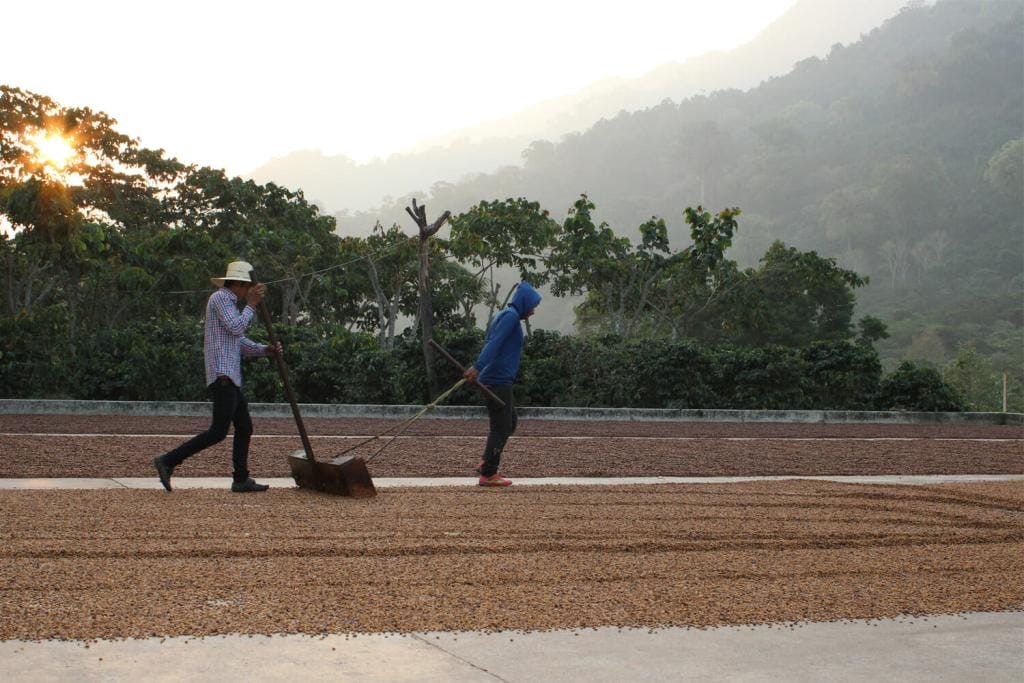 We started the visit in the State of Chiapas, the most southern state, the border with Guatemala. We met Carlos Ibarra, from Finca Nuevo Mexico, near the famous Natural Reserve El Triunfo. The Finca Nuevo Mexico farm has been his family for three generations. Carlos' great-grandfather immigrated from Germany, escaped persecution, and settled in Chiapas among the German community. As he settled in Chiapas, he worked as a mechanic and received land as payment. Because of this land, the Ibarra Baumann family became farmers.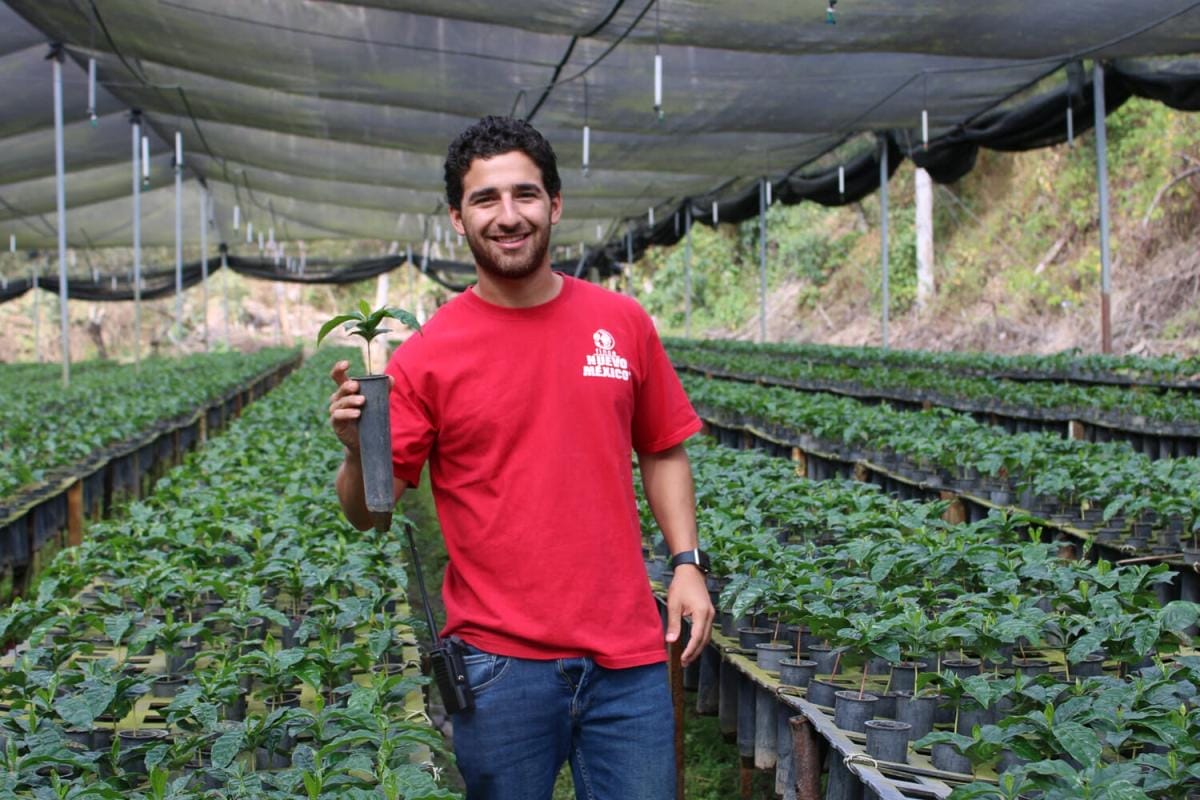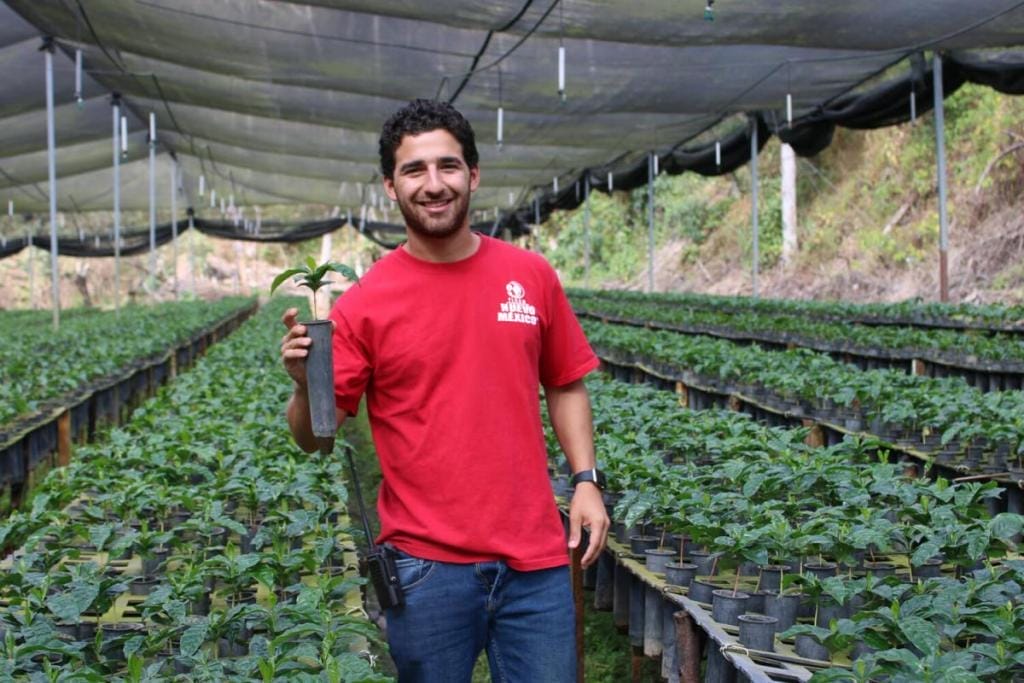 Fast forward 45 years, Carlos, his father, Ricardo, and his brother, Ricardo Jr., now manage a vertically integrated coffee farm. The Ibarra Baumann family continues to invest in developing new processing methods and experimenting with different varieties. Their objective is to offer exceptional coffees and promote high-quality coffee from the region.
After three days of touring their facilities and learning about their unique operation, we cupped their coffees. All of their innovations and complex operations clearly have paid off and were reflected in the cup. And so we shook hands with Carlos, excited to confirm our first Finca Nuevo Mexico purchases.
Coffee from Finca Nuevo Mexico coming soon!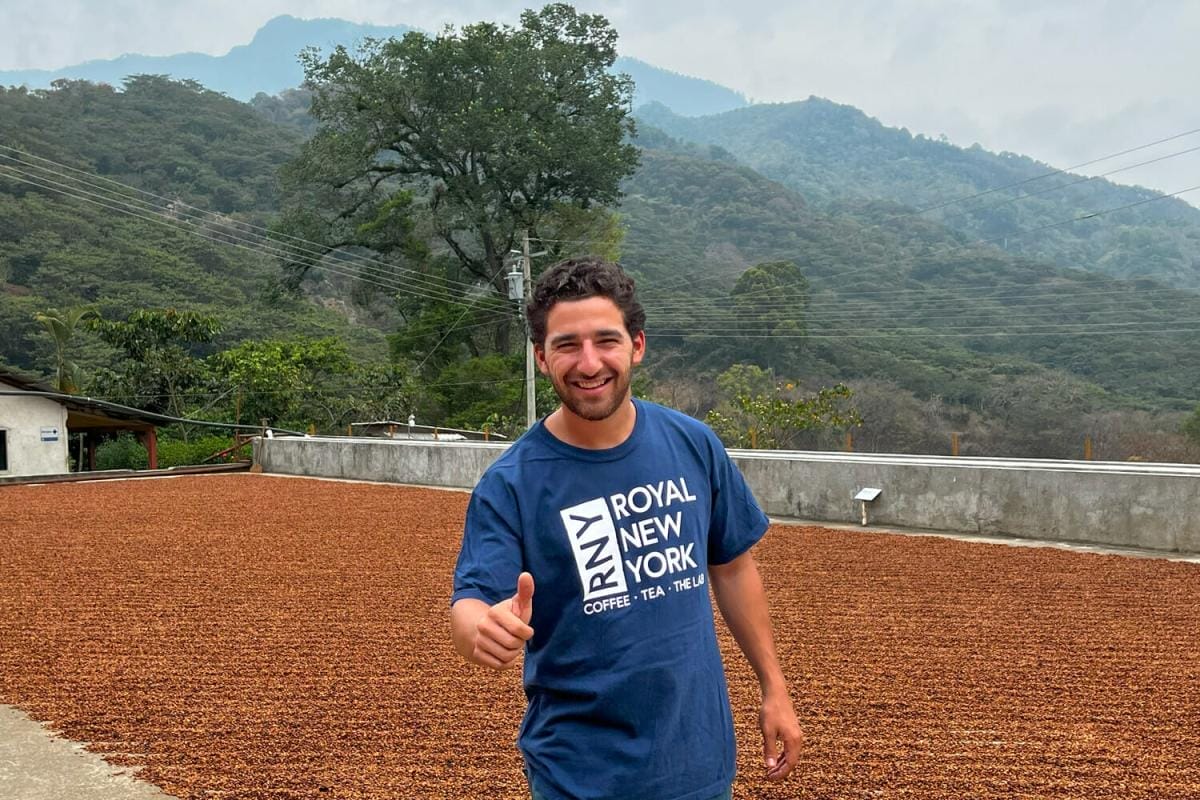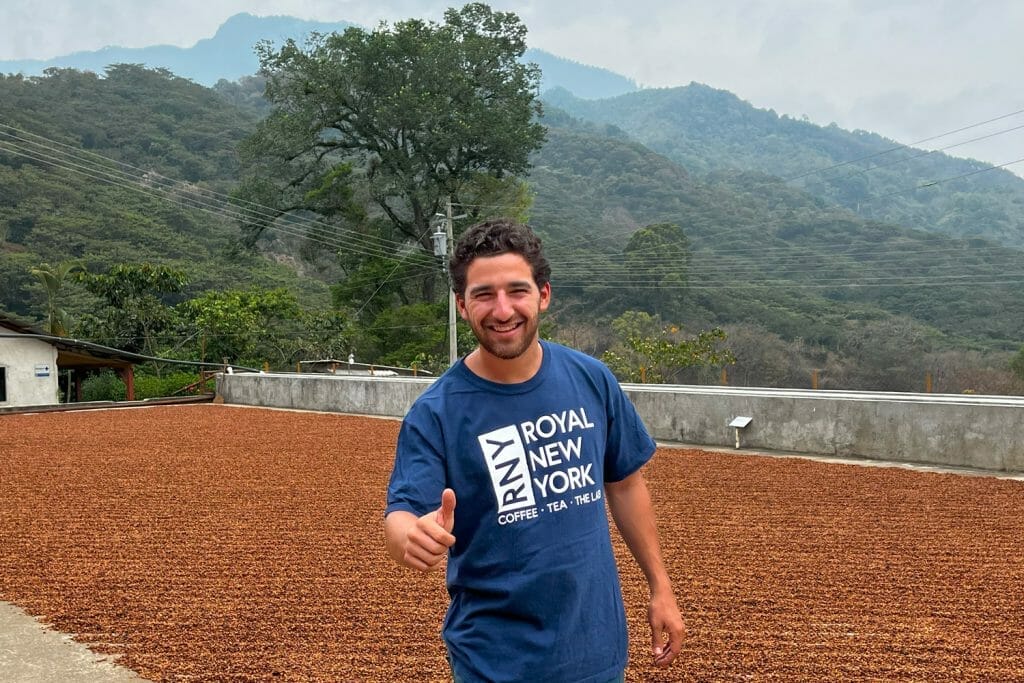 Their stellar coffees are currently en route to our warehouses and we can't wait for them to arrive. Below are some of our favorite purchases from Finca Nuevo Mexico, set to arrive in the coming weeks. Contact your trader to learn more and reserve your bags today!
54407 Mexico HG Finca Nuevo Mexico – Catimor (Grain Pro)
54406 Mexico SHG Finca Nuevo Mexico – Chalum (Grain Pro)
53283 Mexico SHG Finca Nuevo Mexico (Grain Pro)
Next Stop, Tzeltal Tzotzil!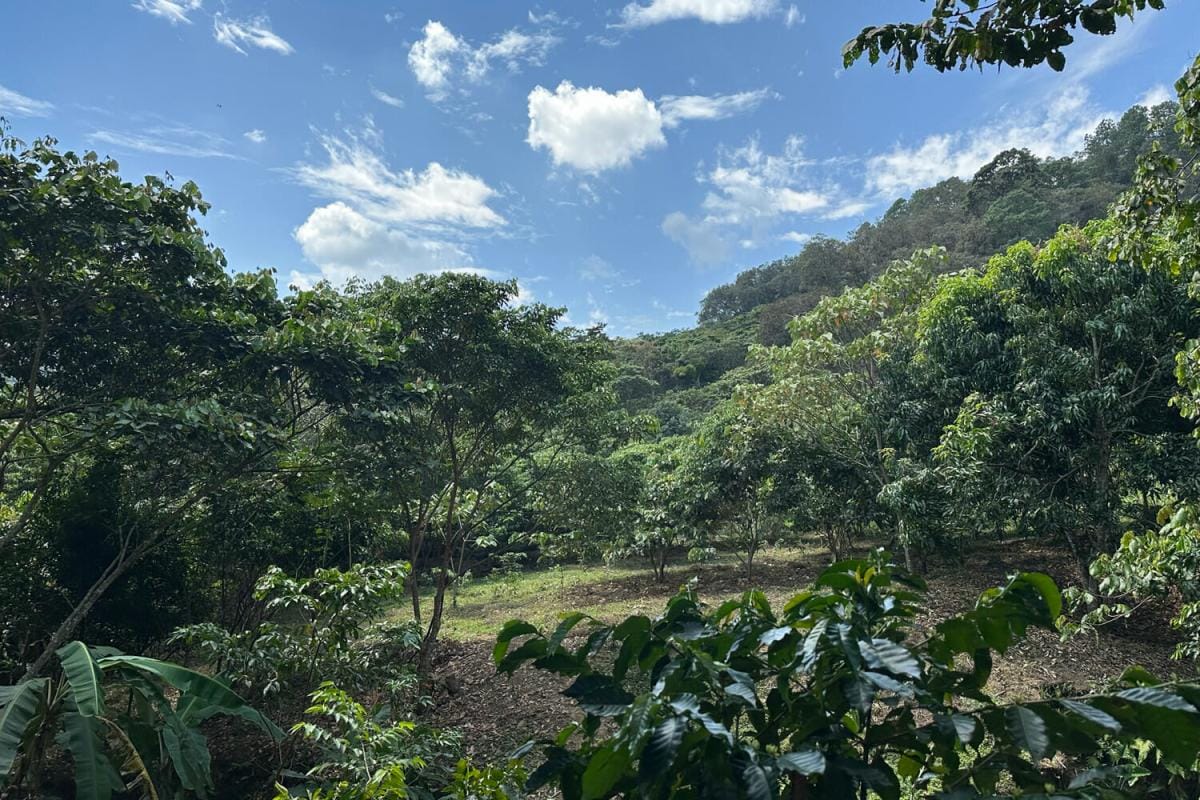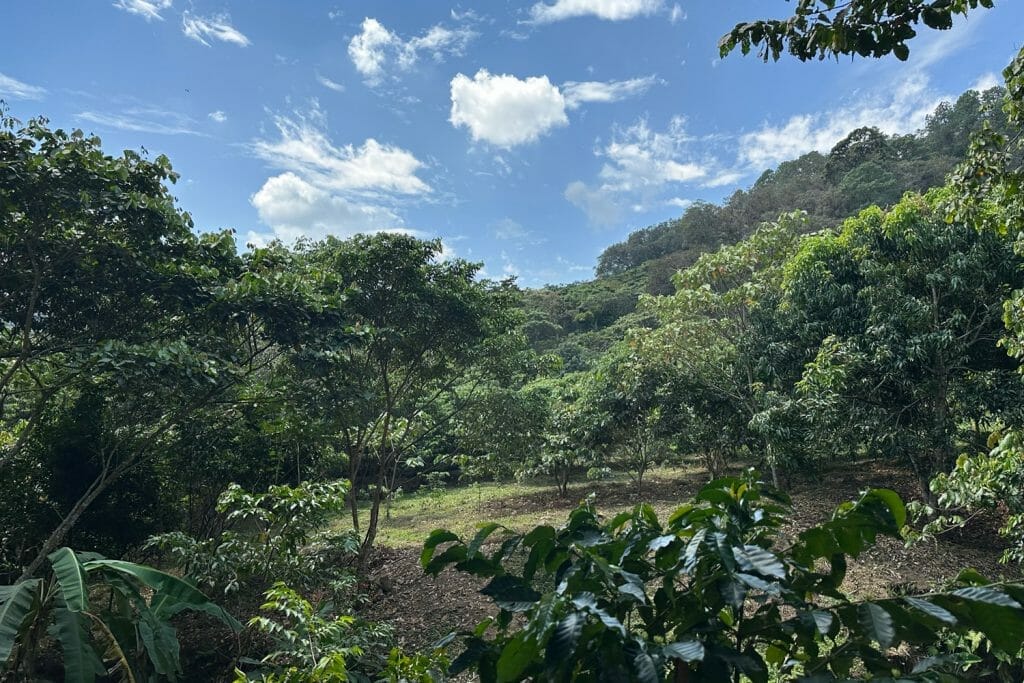 After a six hour ride to the east side of Chiapas, we arrived in the town of Panthelo at the Sociedad Cooperativa de Produccion Tzeltal Tzoltzil. This is a small cooperative owned by the Tzeltal and the Tzoltzil tribes. These tribes are direct descendants of the Mayans and, in a way, our link to that old empire.
We started buying coffee from Tzeltal Tzoltzil in 2012. We are proud to have been their first client in the USA and worked together to introduce their coffee to the American market. Back then, they were dry milling and exporting their coffee with the help of another larger Coop in the area.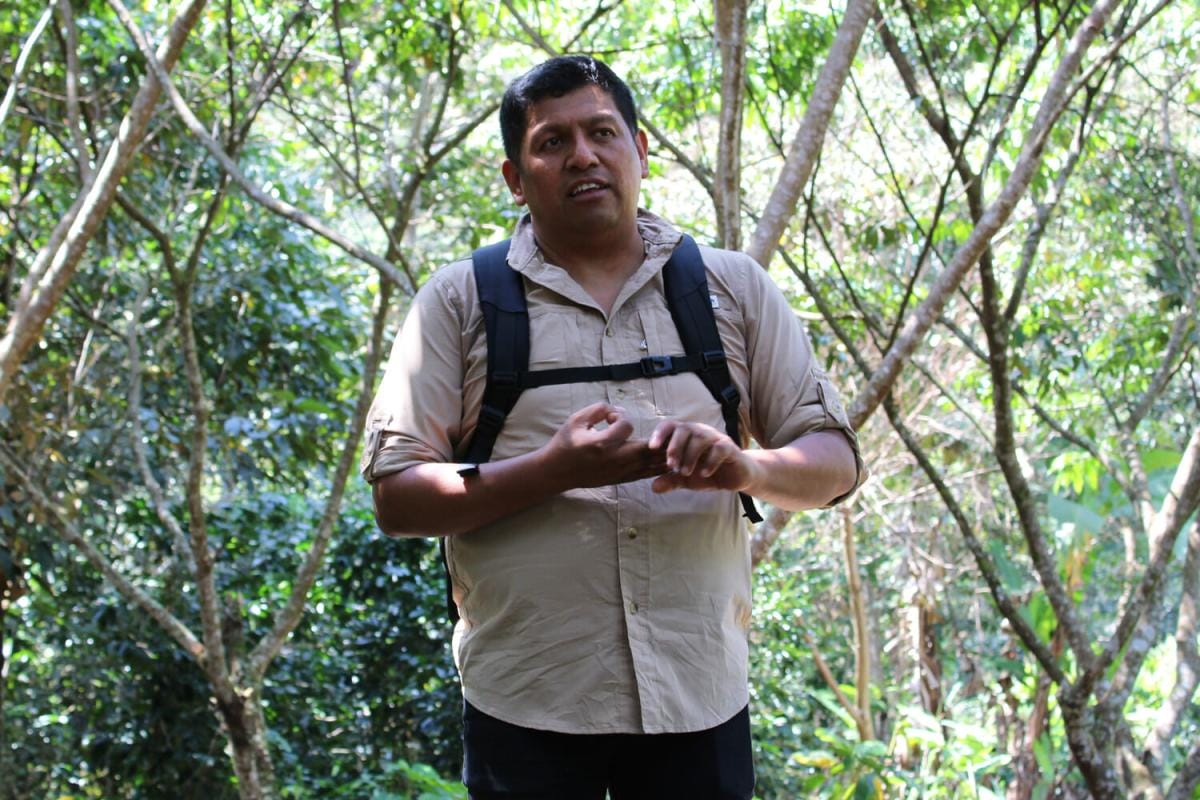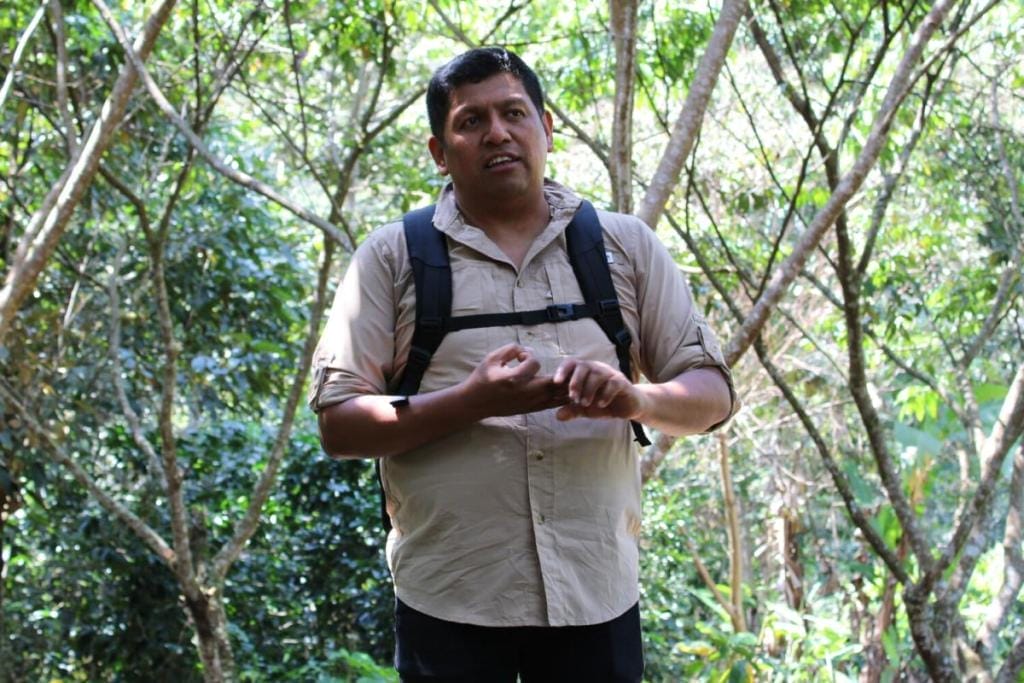 Angel Burgos, Tzeltal Tzoltzil export manager, a man of many hats, multiple skills, and much experience in coffee, greeted us. He explained all the steps and investments made over the past ten years to improve quality. One of the most significant investments was the purchase of their own dry mill. This allows them to have more control over the quality and operate more efficiently overall. They are also roasting coffee for the internal market and working on constructing a cupping lab with SCA standards.
As you may imagine, these investments are not easy for a small coop in a remote indigenous community that exports 13 containers a year to achieve. They have to rely on their members' seed capital since they lack a bank credit line and a formal business background. However, it is a perfect example that when hard work, ingenuity, and the spirit of improvement combine, great things can be achieved!
Coffee from Tzeltal Tzotzil coming soon!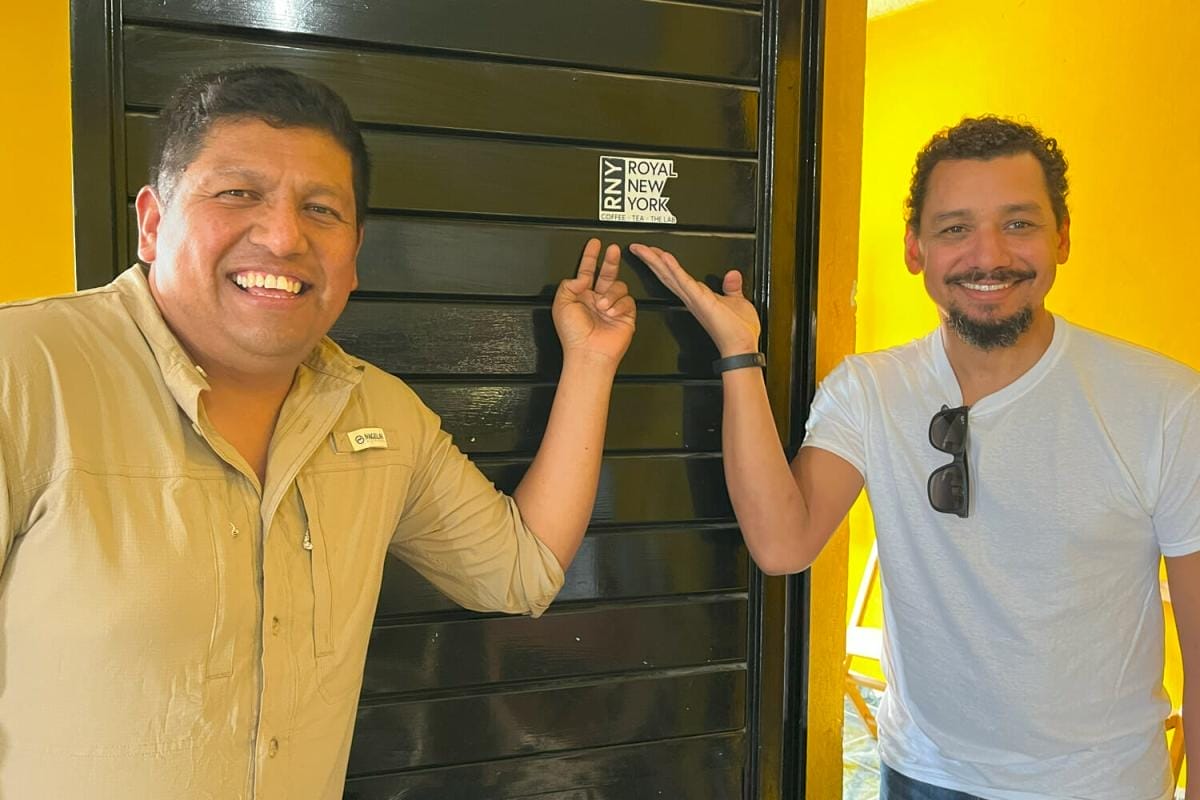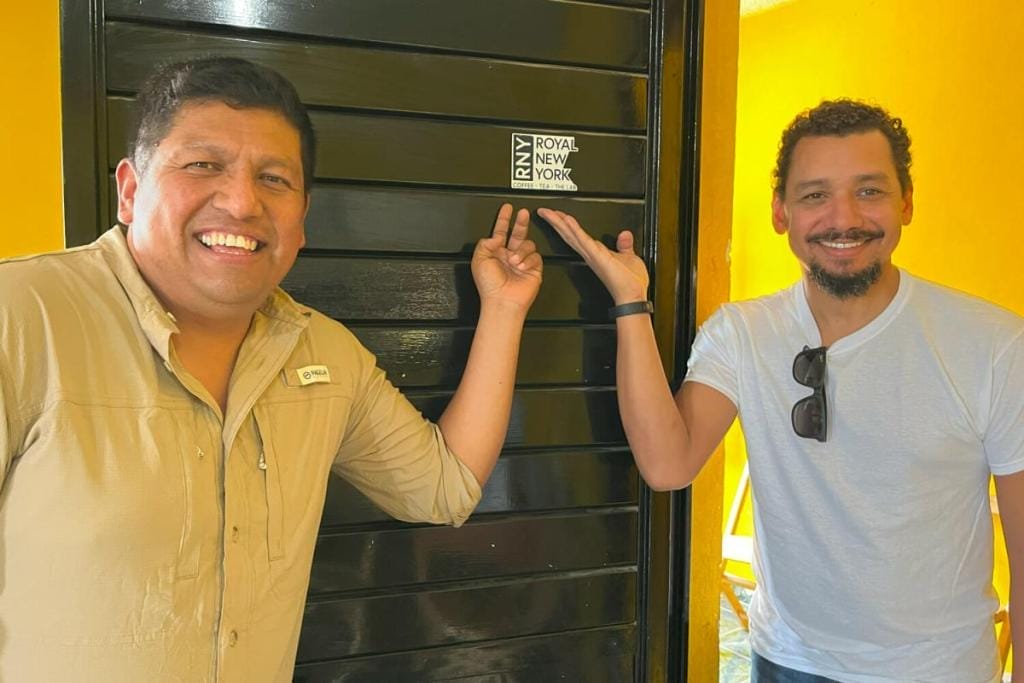 I was happy to see all this progress and desire to continue growing in every direction possible, even after extraordinary challenges like market fluctuations, pandemic and lockdowns, logistic challenges, and the community to fight and expel drug cartels from operating in their area. Below are some of our favorite upcoming arrivals from Tzeltal Tzotzil. Contact your trader to learn more and reserve your bags today!
53630 Organic Mexico H/G Chiapas Tzeltal Tzotzil – Fair Trade (Grain Pro)
53631 Organic Mexico H/G Chiapas Tzeltal Tzotzil – Fair Trade (Grain Pro)
Last but not least, Veracruz!
After a two hour flight from Chiapas, we finally arrived in the State of Veracruz. Veracruz is the second largest producing region in Mexico (Chiapas is the largest) and home to the primary shipping port in Mexico for the Atlantic Ocean. However, we were not in Veracruz to see farms or coffee producers, but our partners in creating our Royal Select Decaf, Descamex. Descamex is located in Cordoba, an hour west of Veracruz City.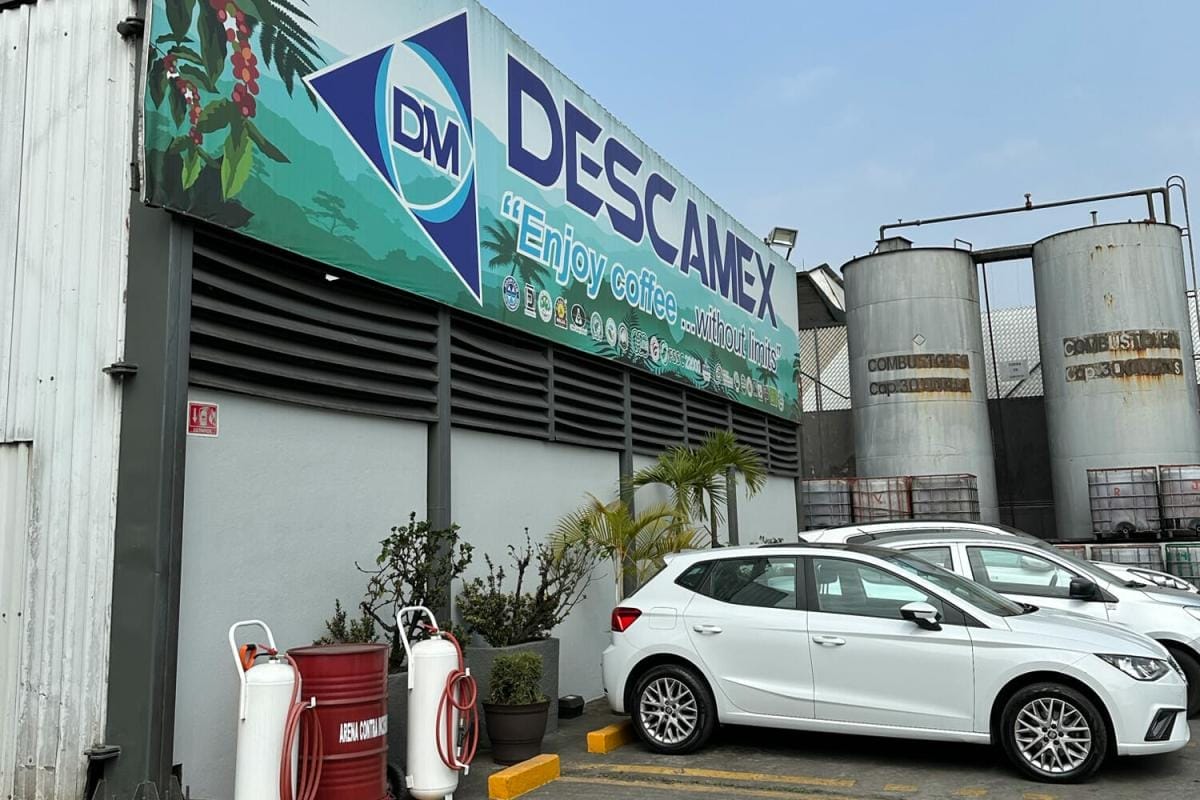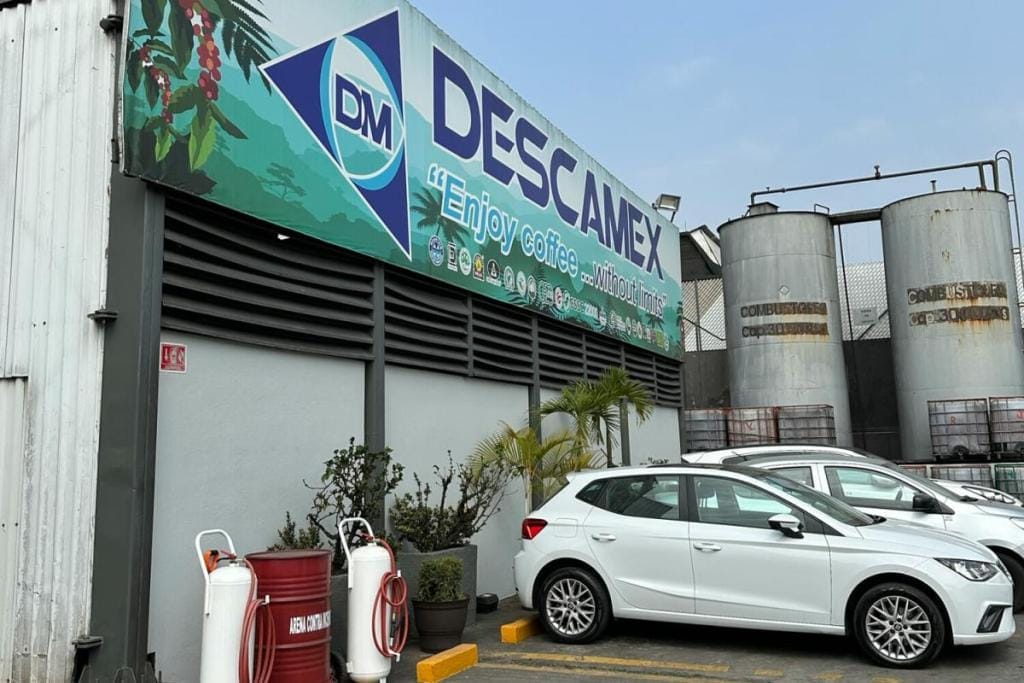 In 1980, Domingo Muguira founded Descamex, becoming the first decaffeination plant in Latin America. Since then, Descamex has become one of the world leaders in water decaf technology. In 2003 they obtained their certification for Organic Water Decaf process. Their attention to detail and rigorous scientific and technical procedures ensures that the specialty coffees we select for decaffeination retain much of their original flavor after the process.
Our partnership with Descamex gives us another filter for quality control since they are the first port of arrival for the coffees we allocate for decaf. Learn more about our decaf coffee from Descamex here!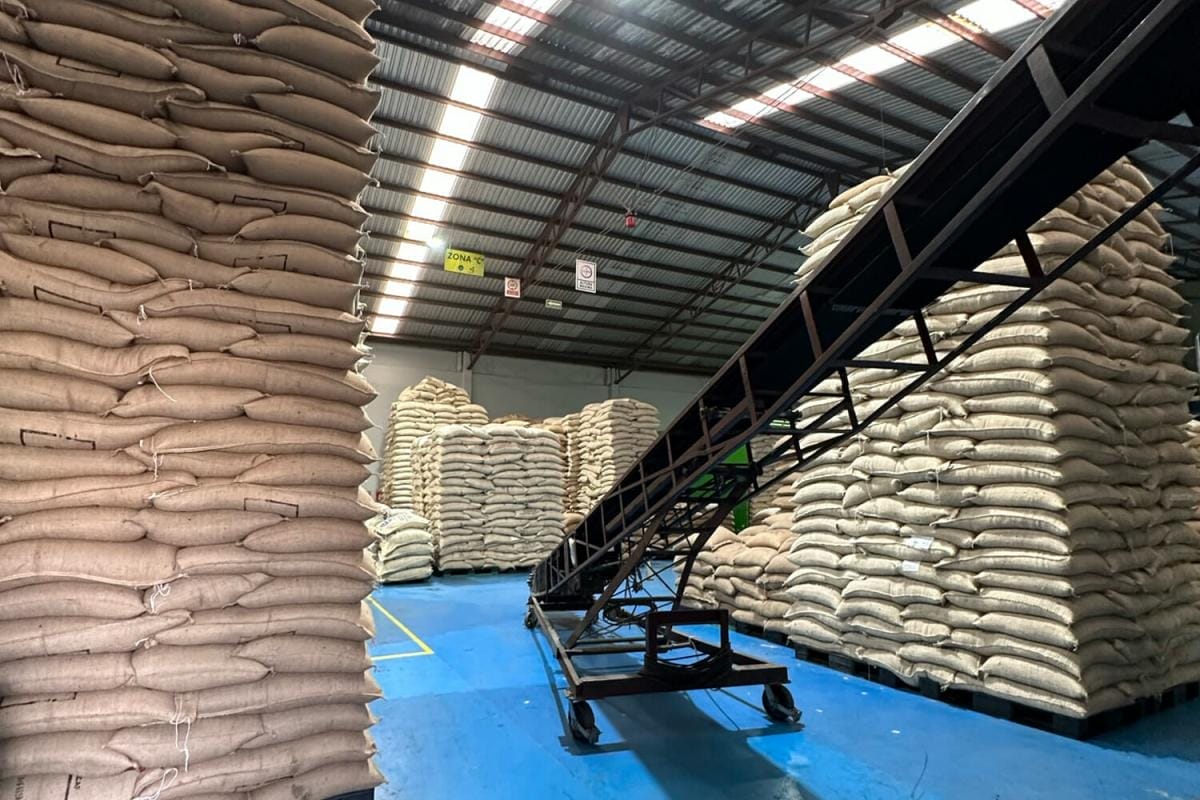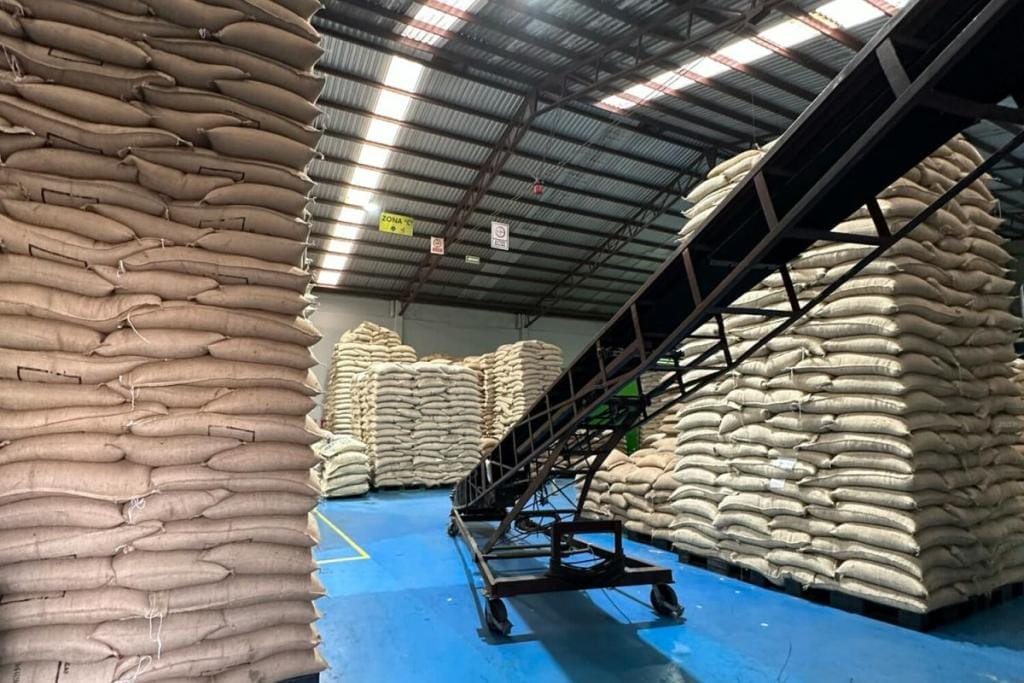 In the old days, decaf coffees were an afterthought. Decaf was a place where lousy coffee would go to rest. The traditional decaf process with Methyl Chloride or Carbon Dioxide would smooth out or cover up any problems, like aged or fermented coffee. With the arrival of Descamex and their Water Mountain Process, however, we had the opportunity to create the Royal Select brand by sending great quality coffees for decaffeination. We know these coffees will maintain their high quality after decaffeination with Descamex. We're proud of the ability to offer specialty coffee roasters the same high-quality coffees that they are used to from Royal New York but in decaf through Descamex.
Viva Mexico!
Our trip to Mexico reinforced what a fantastic country it is to me. It's culturally diverse and has a thriving energy. It's so close to us and so reliable in many ways that sometimes we can miss appreciating what a great neighbor we have. The producers and coffees we work with reflect that diversity of culture and flavor. I'm happy that our partners in Mexico share our excitement for contributing to the Specialty Industry. We both also recognize that their efforts will not mean much without the support of like-minded roasters in the Specialty industry in the USA. So, let's all cheer for another fantastic year of great coffee from our neighbor and Viva Mexico!