Royal New York Lab Coordinator, Mike Romagnino, recently returned from his first ever coffee farm origin trip to Costa Rica. Mike has a fresh take on what it is like to travel to origin after ten years in the industry. Check out his highlights of the trip and what he learned at the coffee farms of Costa Rica below!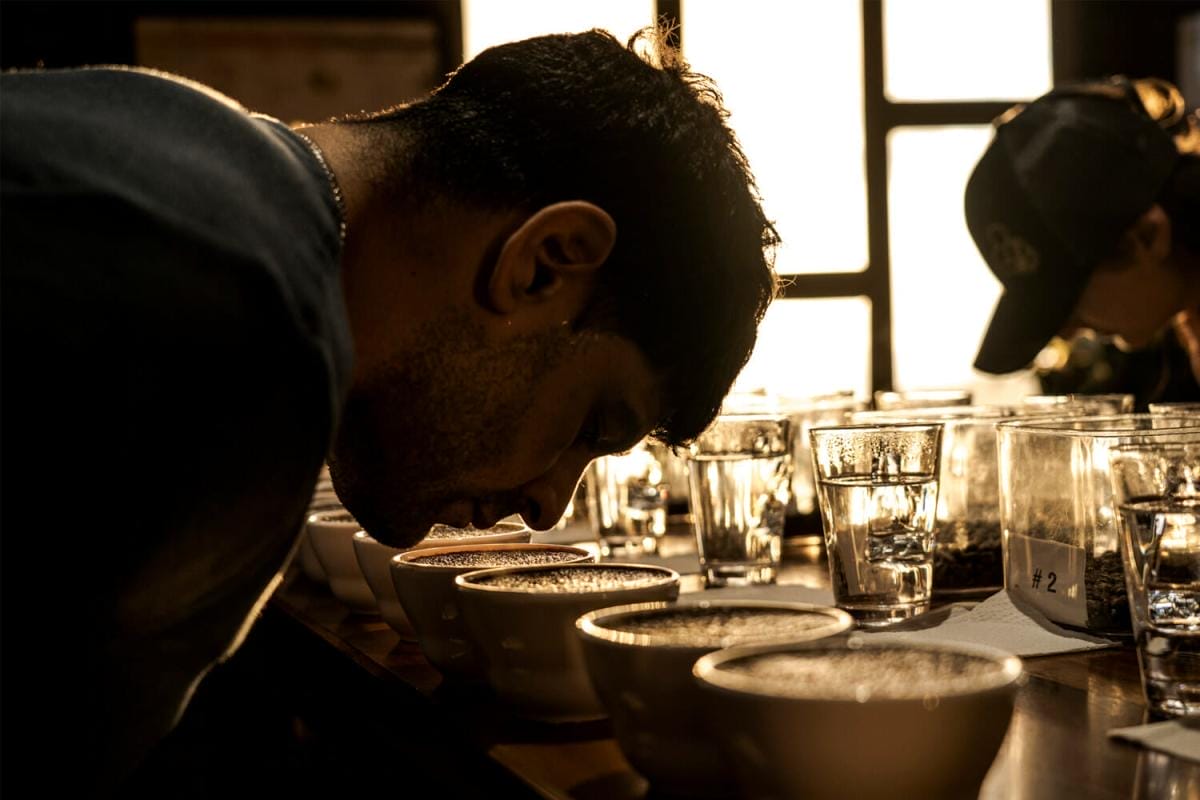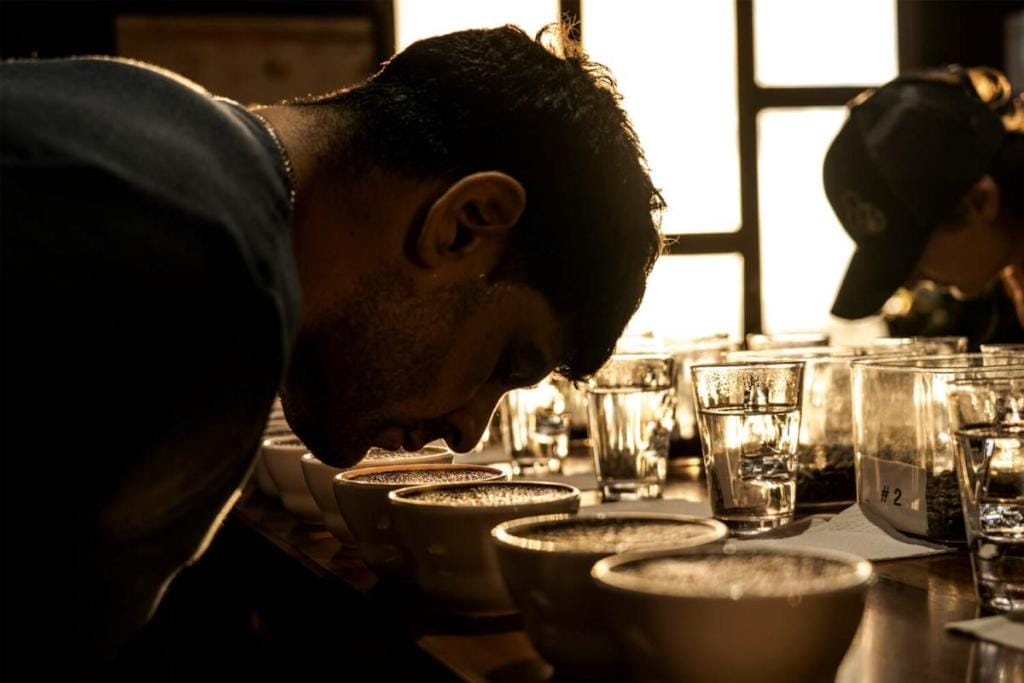 Origins in the coffee industry
I have been roasting coffee in the specialty market for over ten years. My first experience in coffee was at a chocolate company I was working for in Seattle, WA. This company had two cafés and bought a small coffee roaster to start experimenting. I quickly became curious about the process of roasting and was eager to learn all about coffee. Eventually, after expressing interest, I was offered an opportunity to learn to roast on a 60 kilo Probat drum roaster. Throughout my years in the coffee industry, I have had the opportunity to learn how to roast on different machines, cup and evaluate coffee, and participate in green coffee buying.
Eight months ago, I made the move over to Royal New York to be The Lab Coordinator. My focus here at Royal New York is centered around roasting and tasting analysis, coordination of our education classes at The Lab and assisting our quality assurance department. Overall, it has been such a rewarding experience to work with other coffee professionals that share the same passion for coffee that I have.
A trip to origin, ten years in the making
After ten years of production roasting and hearing stories of traveling to origin, I was offered the opportunity to travel to origin myself. Finally, my moment was here! I was going to be able to see the process of sourcing the coffees that I have roasted firsthand. It felt like a dream come true when I stepped off that plane in Costa Rica. Finally I made it to a coffee producing country!
The primary focus of this trip to Costa Rica was to source new lots of specialty coffee, visit our producing partners, their coffee farms and mills. First, we started our trip by traveling around the Central Valley. Then we went northwest to the Naranjo area.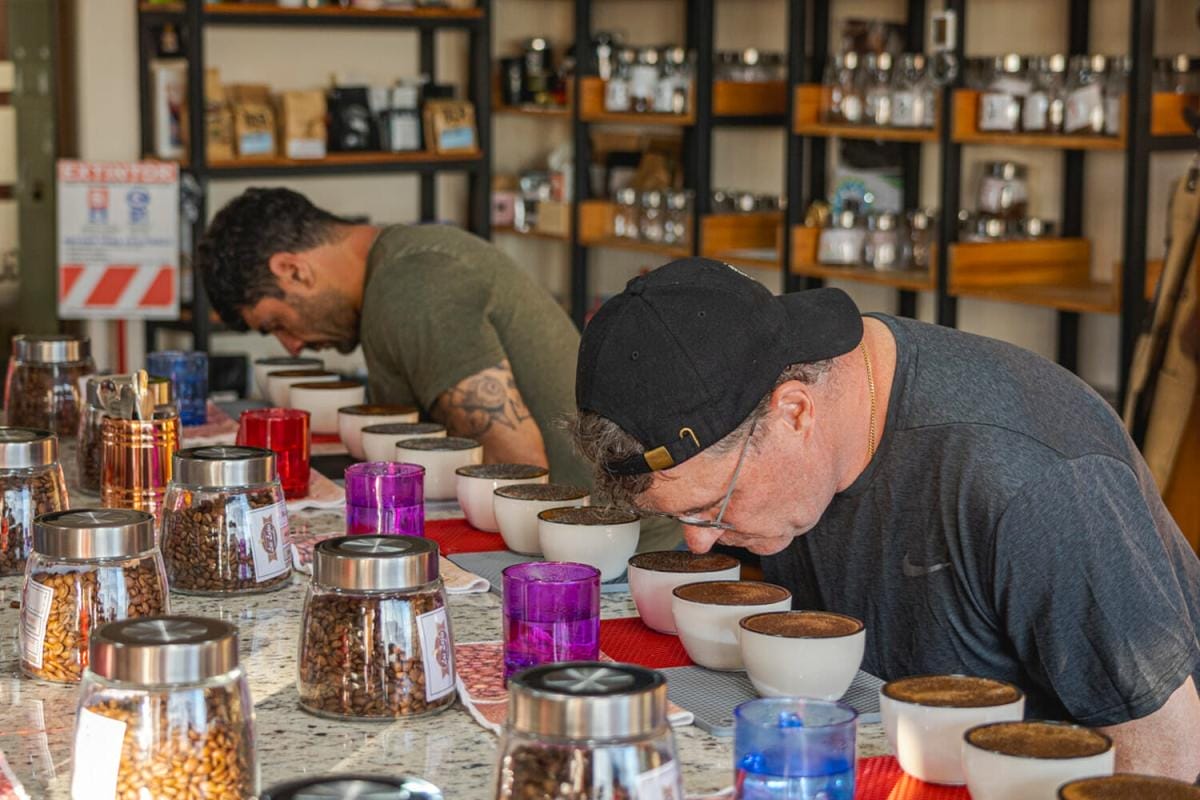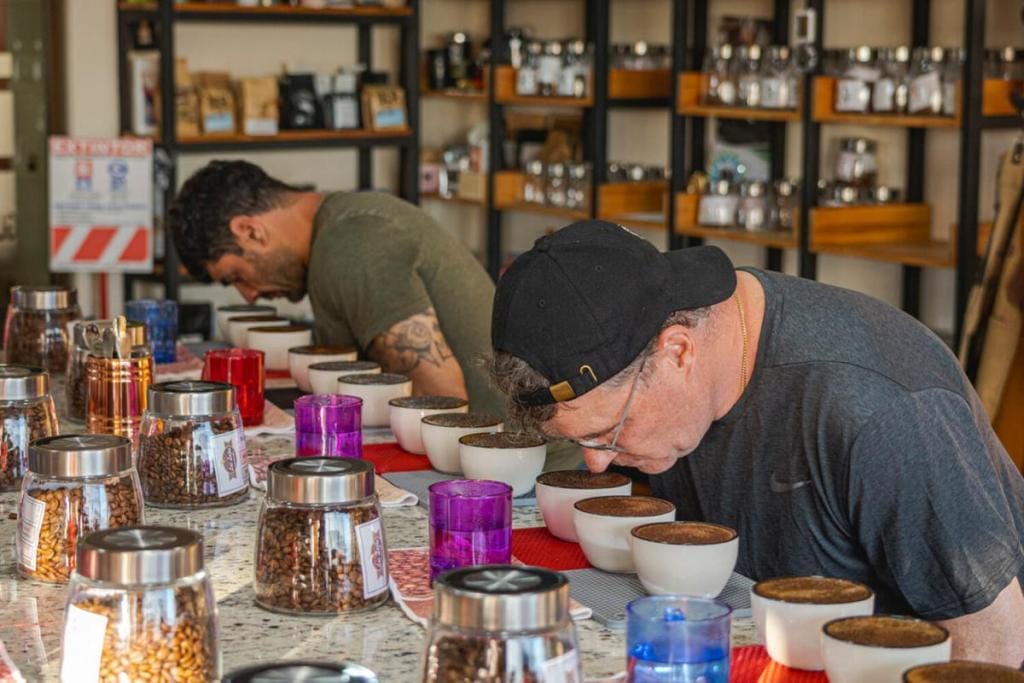 The Impressive Coffee Farm (s) of Costa Rica
Soon after visiting the first few coffee farms in Costa Rica, a coffee processing trend started to become clear. Micro lot production in Costa Rica is focused on unwashed processing. Honey, naturals and anaerobic production dominated at most of the micro mills we visited. This was even the case at some of the macro mills.
Las Lajas Costa Rica Coffee Farm
One mill that stood out in terms of mastering honeys and naturals was the Las Lajas farm and mill. Overall, their meticulous processing of their coffee cherries was clear from the harvesting that we witnessed all the way through to the final sorting process. They use machinery with a laser eye to sort/classify coffee cherries based on size and density and measure the brix content.
If you're not familiar, the brix value tells you how much dissolved sugar is in a liquid solution. This is done by squeezing a drop of the cherries juice in a handheld refractometer. The brix measurement is extremely important as they separate their different degrees of honey processed coffees to full naturals.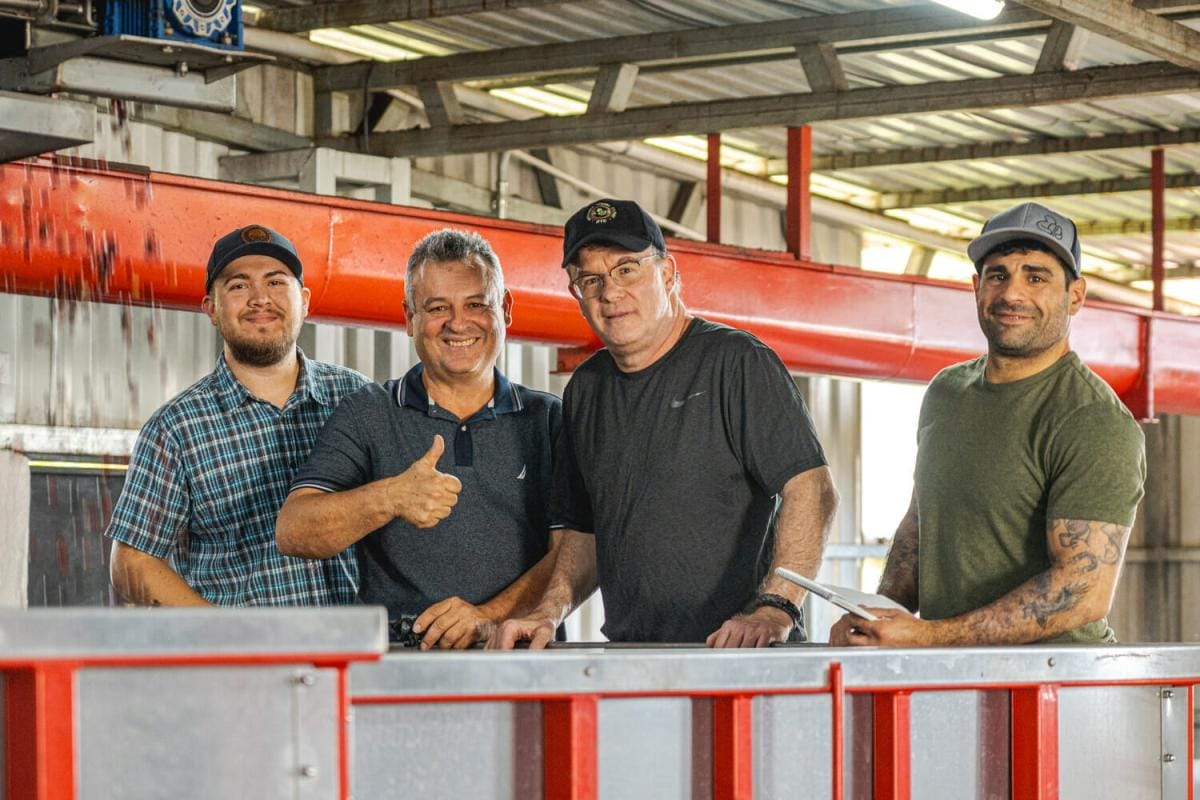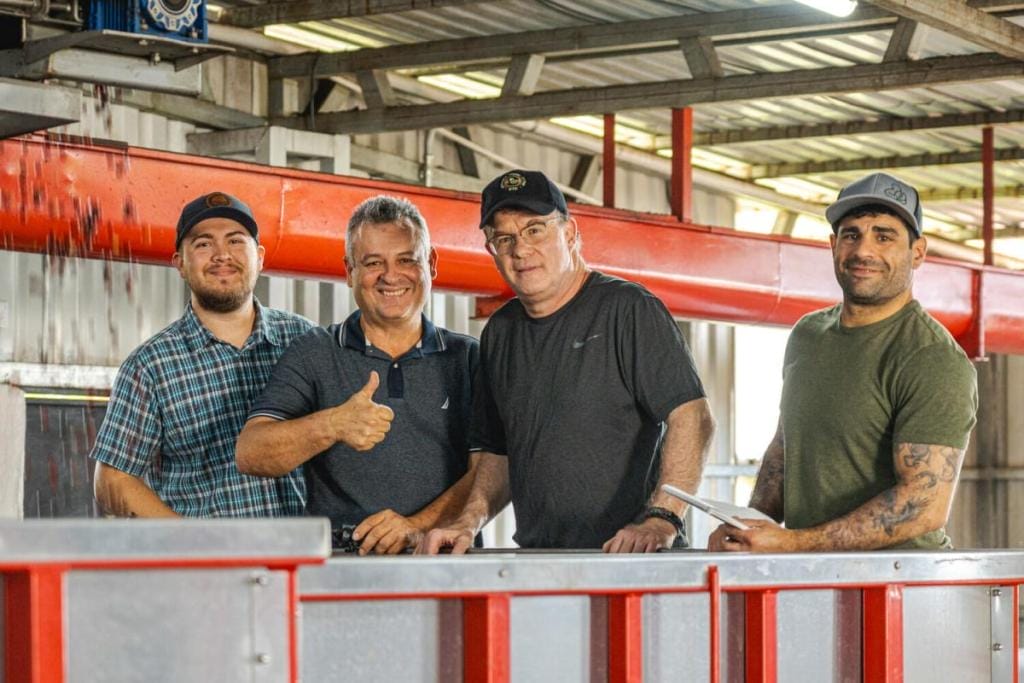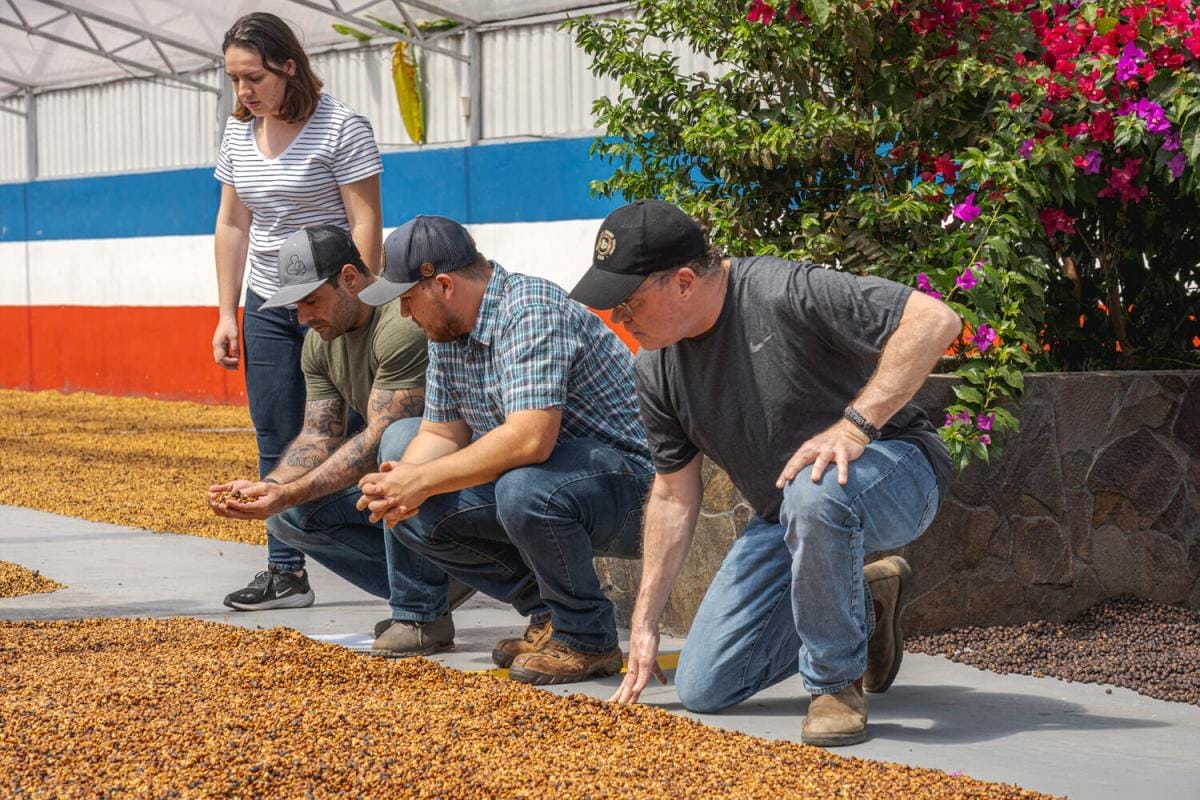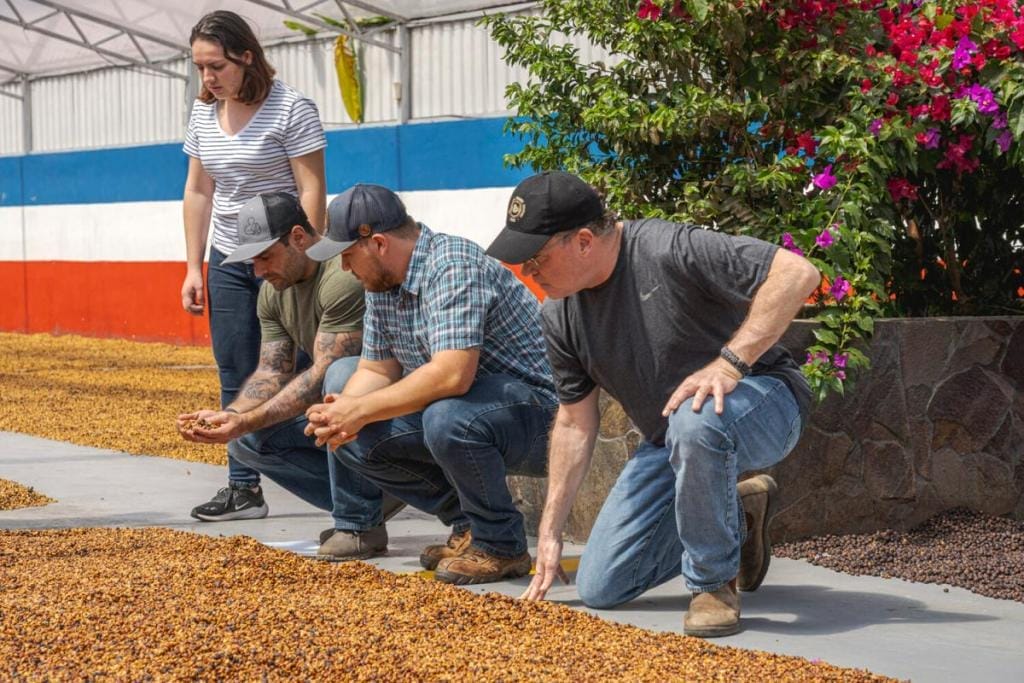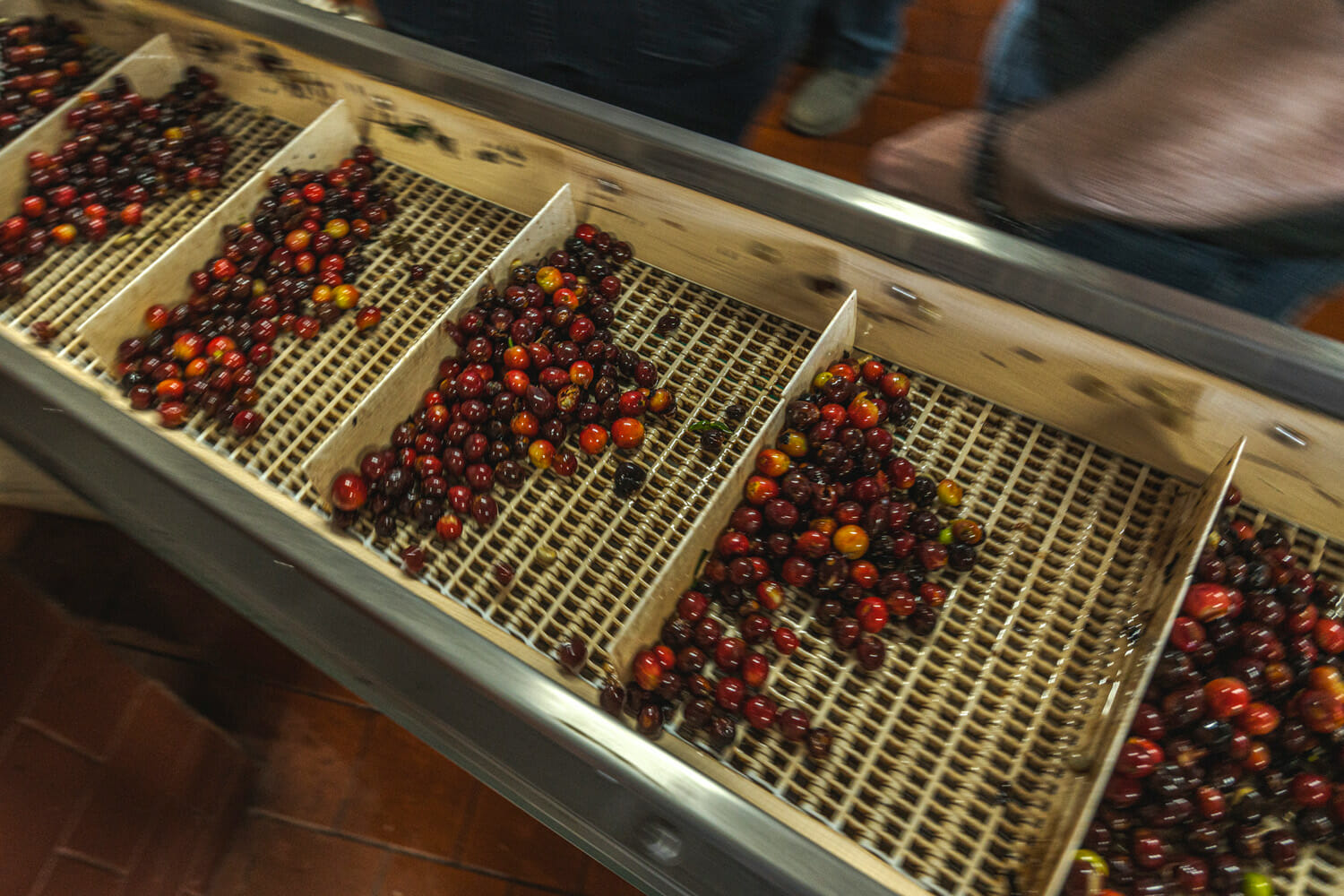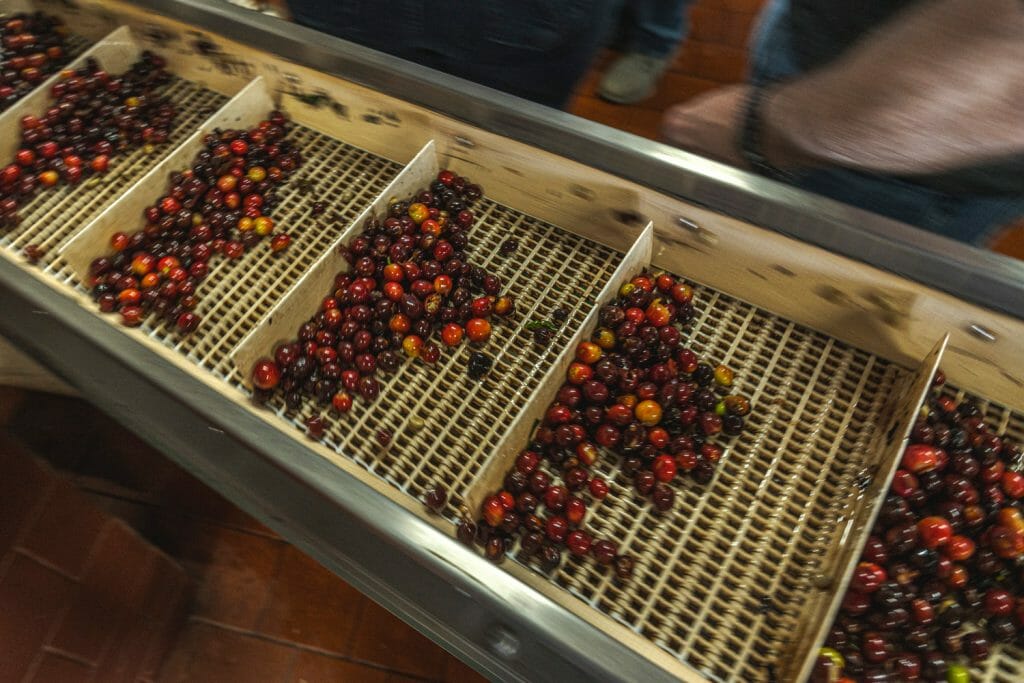 Also explore some of the upcoming micro lot arrivals from Las Lajas, Cumbres del Poas!
La Candelilla Estate
Next, we had the opportunity to visit La Candelilla Estate. The entire family of La Candelilla Estate was there to tour us around their farm and tell us about their story. La Candelilla Estate is currently run by 7 siblings and their families. The four sisters, Elsa, Maria Luisa, Ana Ligia and Miriam, even have their own lots called Las Hermanas de la Candelilla Estate.
In 2000, the siblings of La Candelilla decided that they wanted to grow their family business and begin processing their own coffee. Since then, the entire family has been devoted to processing specialty coffee and growing La Candelilla Estate and Mill!
Not only was the history, farm and processing at La Candelilla Estate impressive, so was their roasting and cupping lab. Their newly built sample roasting and cupping lab overlooks their farm and beautiful landscape. To be able to taste their coffee while looking out onto their farm was an amazing experience.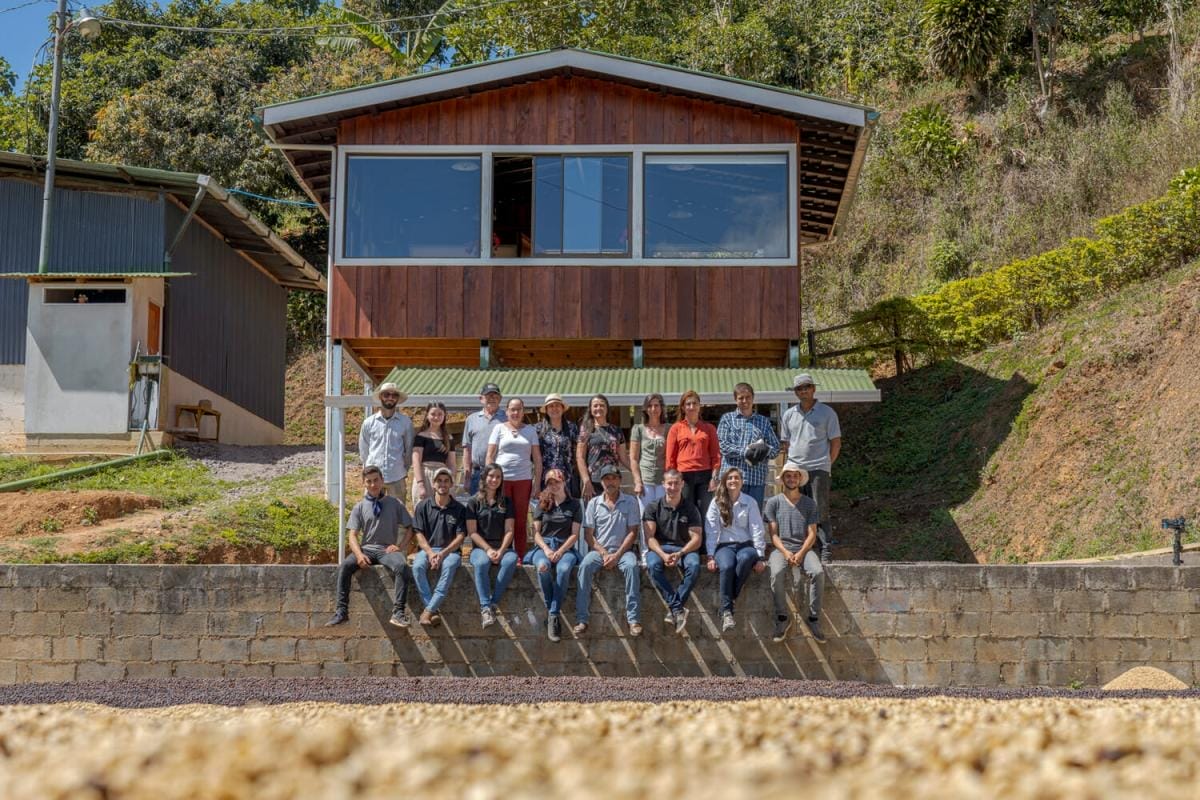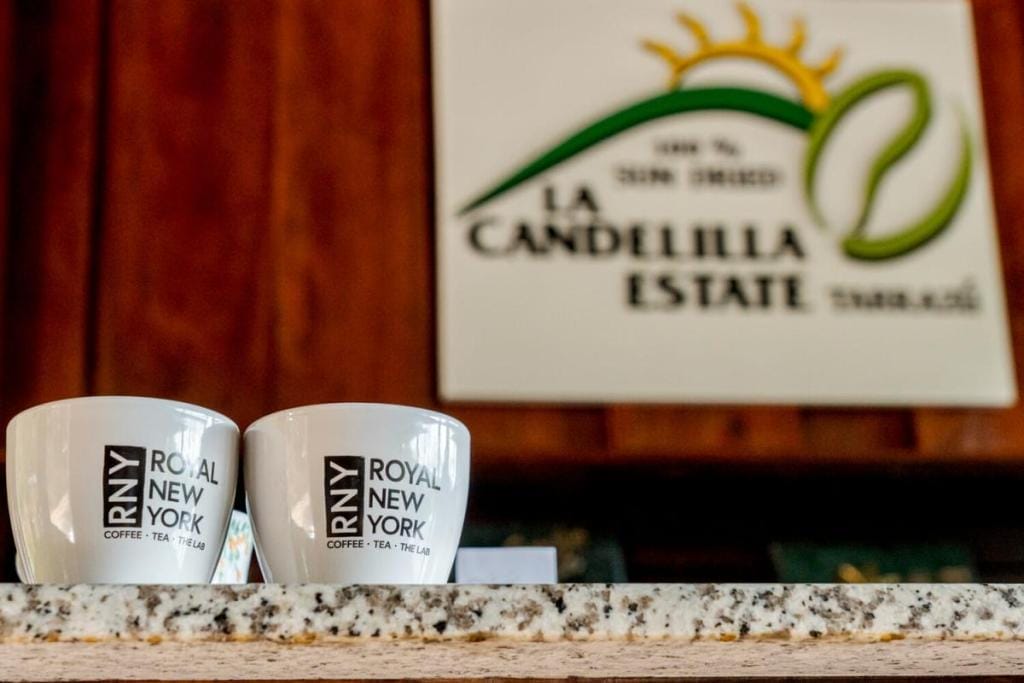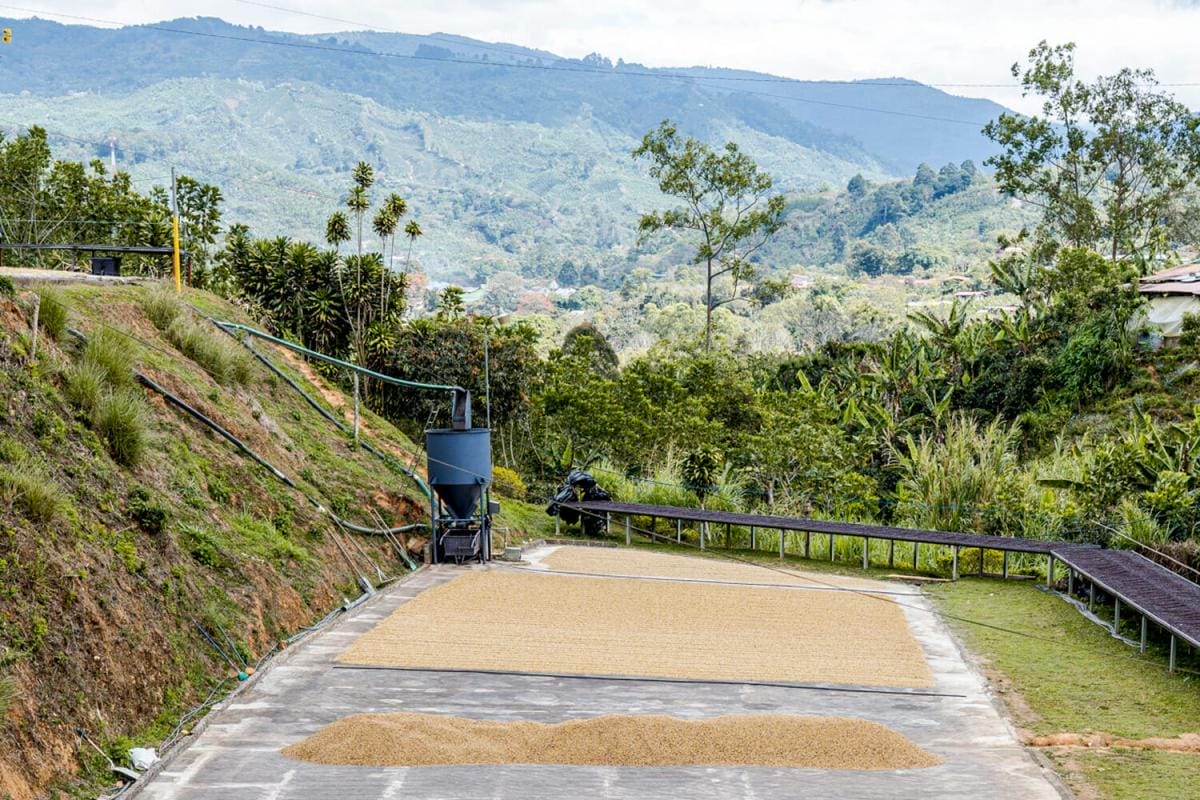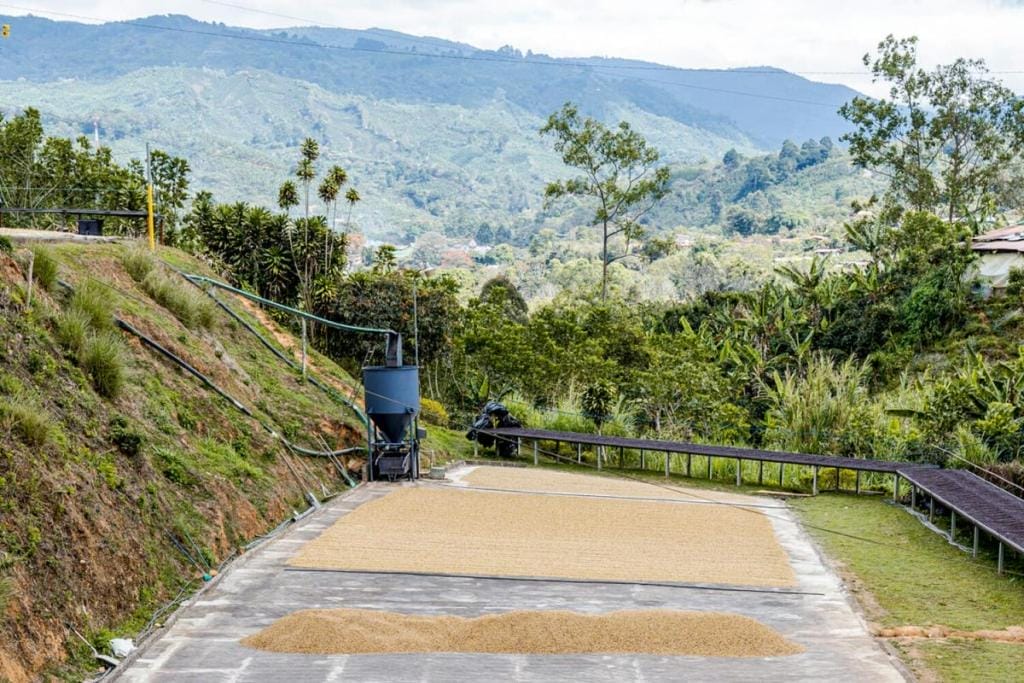 Explore some of the upcoming arrivals from La Candelilla Estate!
Until next time, Costa Rica!
Overall, my first origin trip to Costa Rica was enriching and informative. It was impressive to see firsthand the attention to quality and detail that takes place at specialty coffee farms and the mills of Costa Rica. The amount of care and passion that goes into processing this specialty coffee every day is remarkable. I feel both humbled and honored to be able to roast these coffees with the same amount of passion for the coffee that the farmers and producers have.
Finally, a sincere thanks goes out to the kind producers and partners we met in Costa Rica. The time we spent with them and the information they shared with us was something I will never forget.