A group from RNY recently traveled to Colombia to visit with one of our coffee suppliers, InConxus. Learn more about their visit and the powerful woman leading the charge at one of our coffee suppliers, InConexus!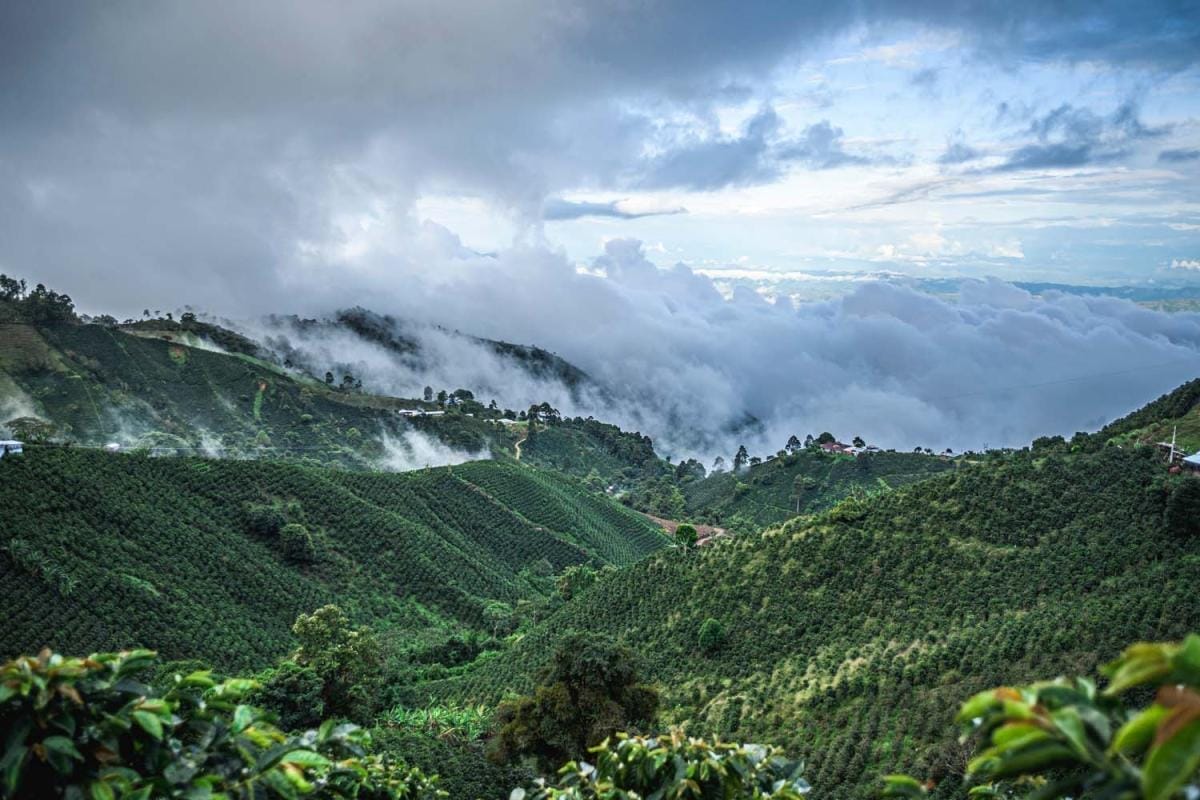 The Heart of InConexus
Adriana Villanueva is the face, heart, and soul of InConexus, a specialty coffee exporter in Colombia. InConexus approaches trading and exporting Colombian coffee in a twofold way. In addition to the economic focus, they also have a clear focus on their social responsibility. They consider the culture, society, traditions, and environment in their business transactions. They work together to maximize resources and create a sustainable production chain.
Adriana shared that she has faced some obstacles to overcome as a woman leading the charge at InConexus. Her hard work, passion, and determination have helped her to overcome these obstacles of doing business in a conservative, traditional Latin American society and a male-dominated industry. Little by little, she has overcome cultural barriers. She has successfully positioned herself and her company as one of the leading coffee suppliers of high-end coffee from Colombia.
The Mission of InConexus
Adriana comes from a family of small coffee producers. Since Adriana was exposed to the coffee business at an early age, she made many observations. One key observation was how the commodity approach to trading coffee was not always very inclusive or respectful to the dignity of the producers. So, when she founded InConexus, she focused her company's principles on correcting old habits. The mission of InConexus is to develop a fair trade relationship that offers respect and economic gains to all parties involved.
We are proud to partner with Adriana and the InConexus team for over ten years! They provide us with great coffees and open new opportunities for small coffee growers all over Colombia. Check out some of the available and upcoming lots from InConexus below!
Lots from our specialty coffee suppliers InConexus
Organic Colombia Tolima San Sebastian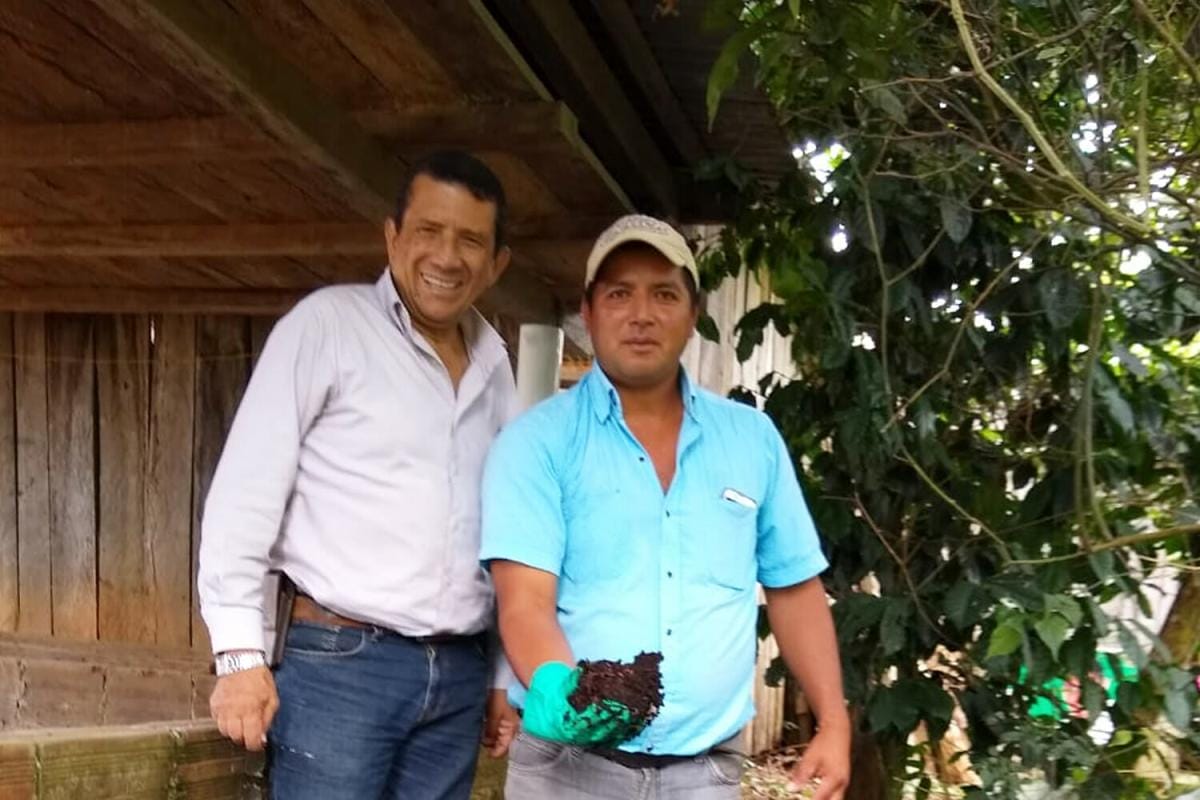 Miller Gutierrez is the owner of Finca San Sebastian, in the department of Tolima. With 27 years of experience as a coffee grower, Miller learned how to take advantage of the combination of factors that the location of his farm offers, like altitude, microclimate, and good soil. Miller manages the farm with help from his wife and three kids. Mr. Gutierrez believes that coffee is the way to a better future for his community and family.
Colombia Excelso Tolima Finca Ambalema
Finca Ambalema is a 3.5 hectare specialty coffee farm in Planadas, Colombia, owned by Yanin Diaz. Yanin has learned about coffee since he was a child. There is no greater joy and pride for him than being a coffee farmer.
In 2001, he purchased the land that Finca Ambalema sits on with his father. Together they started from scratch and grew coffee little by little, the traditional way. In 2014 he started working with specialty coffee exporter InConexus, and his life was changed. Through his partnership with InConexus, he can participate in events, workshops, and training sessions to help improve his coffee and profile.
Yanin lives on his farm with his wife and children. He is proud to instill a love for coffee in his children and hopes the tradition of coffee producers will continue in his family forever.
Yanin's coffee is unique in the region since it has a young coffee growing and denser shade. Because of this, photosynthesis is slower, and the coffee tree can perform physiological functions more "restfully." The resulting cup has a delicate profile and unique flavor attributes.
Colombia Excelso Tolima – Finca La Esperanza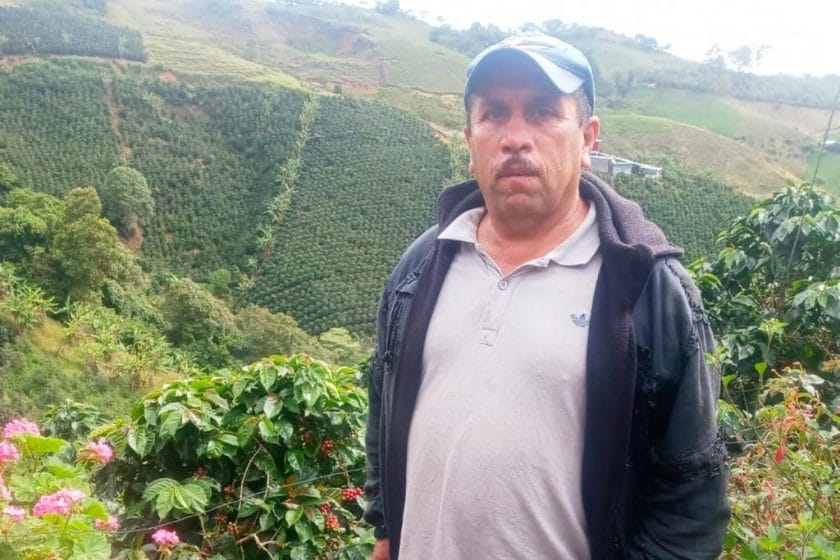 Finca La Esperanza is an 8-hectare specialty coffee farm in Ibague, Colombia, owned by Ismael Monroy. Mr. Ismael is a coffee producer by tradition. Since he was 12 years old, he helped his grandfather harvest coffee. He grew up with the goal of owning his own farm and planting what he likes the most, coffee. Mr. Ismael bought his farm over 25 years ago and has grown it into a robust specialty coffee farm full of different coffee varieties. Mr. Ismael is considered a pioneer in coffee farming in his area. He named the farm La Esperanza to acknowledge his new step in life.
Mr. Ismael lives on his coffee farm with his wife and 7 children, who help during harvest. He is grateful for the training and workshops he has access to from his partnership with InConexus. Because of this relationship and education, he has improved his profile and cup of his coffee.
Colombia Excelo Tolima-Finca Las Cuevas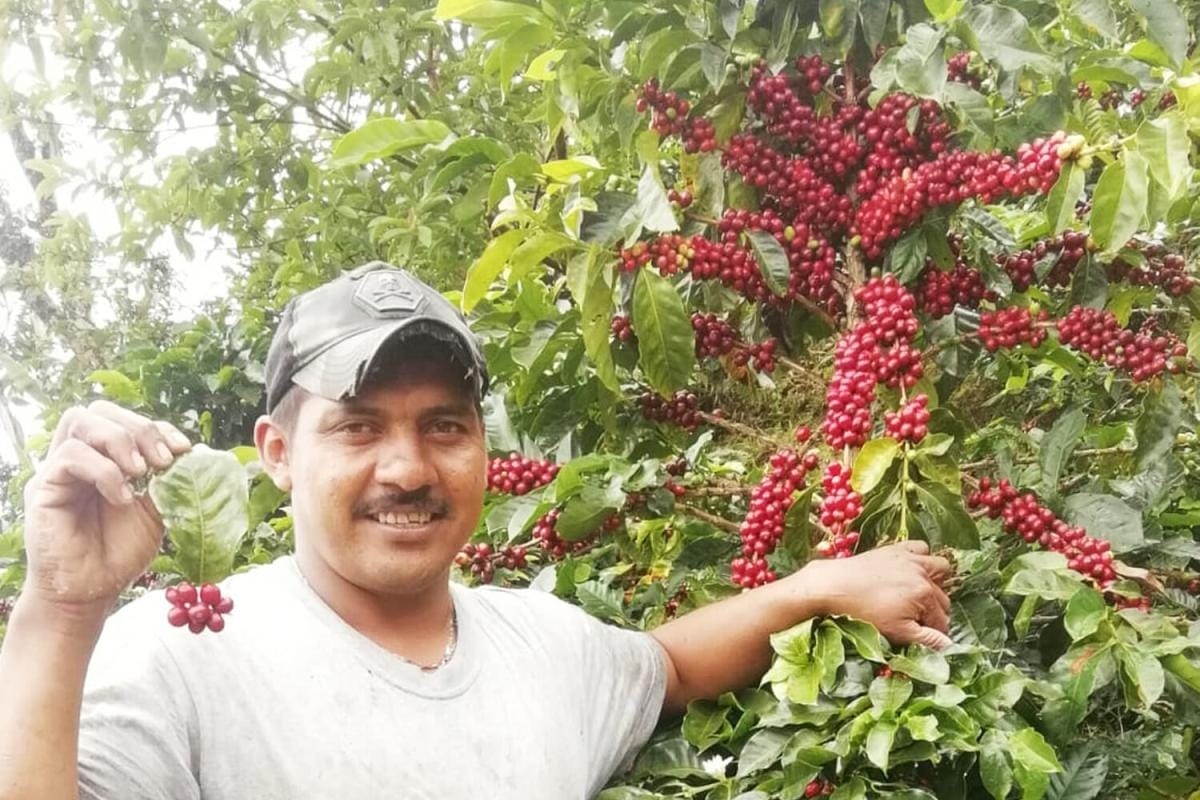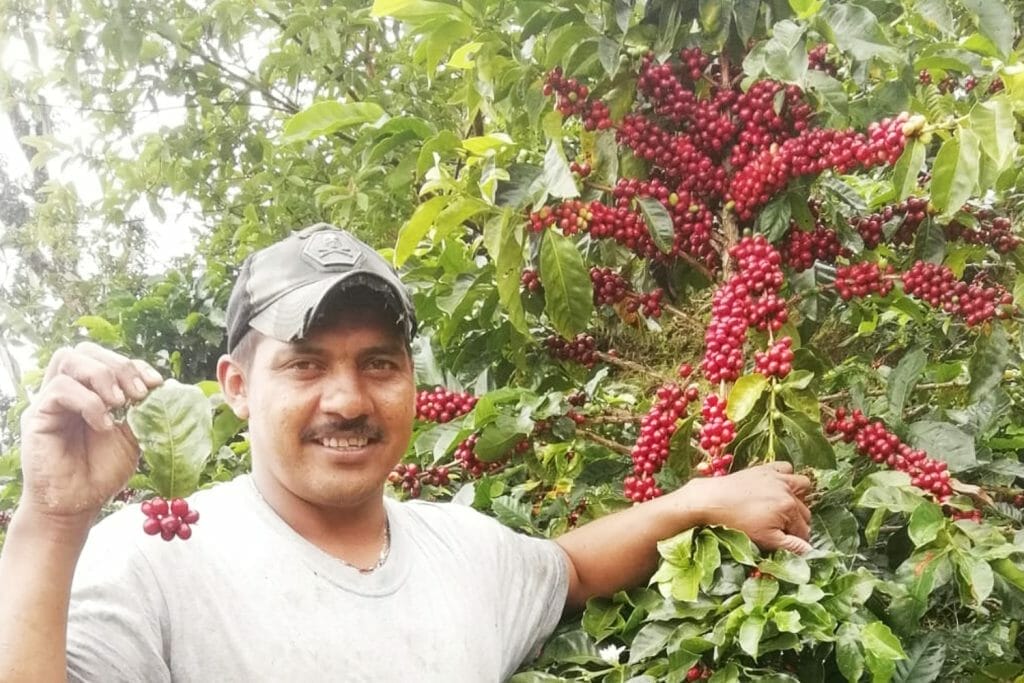 Finca Las Cuevas is a 3-hectare specialty coffee farm in Planadas, Colombia, owned by Robinson Olivera. Mr. Robinson comes from a family of coffee producers. Both his parents and grandparents were farmers. Because of this knowledge and connection, he purchased his farm, Las Cuevas, over 10 years ago. His farm was named Las Cuevas since there is a small cave in the middle of the farm. This cave is a symbol Mr. Robinson protects and highlights.
Robinson Olivera has partnered with InConexus for over 5 years. During this time, he has received training and technical follow-up to improve the profile and cup of his coffee. These improvements have helped to make his coffee all the more striking and impressive. These positive qualities are also because of the banana and cane trees that provide the coffee trees with shade.
Mr. Robinson employs up to 10 additional workers during harvest. His wife also helps manage the farm and is crucial to the improvements they have been making. In the future, Mr. Robinson aims to have an excellent drying infrastructure and get his organic certificate.
Colombia Excelso Tolima-Finca Parcela 12

Parcela 12 is a 15-hectare specialty coffee farm in Ibague, Colombia, owned by Luis Eduardo Quintero. Mr. Luis worked as a day laborer since he was very young. Fifteen years ago, he was presented with the excellent opportunity to purchase Parcela 12 when nothing was yet planted. Since he has the knowledge coming from a coffee-growing family, he planted 6 hectares of Caturro, Catimor, and Castillo coffees. Because of the excellent production, he gradually increased his coffee plantations, reaching 15 hectares of coffee with an aromatic and differentiated profile. During harvest, he employs up to 30 workers trained to make the best selection.