Yogi's Tonic
RNY # TSKU000176
Yogi's Tonic (1 lb bag)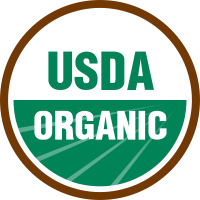 Position: INSTORE
Ship from: NJ
A great organic herbal tea, perfect for before or after yoga. Anise and mint allow for clearer breathing and chamomile and lavender soothe the stomach and reduce stress.
Ingredients: Rosehips, Star Anise, Mint, Black Currant, Lemongrass, Chamomile, Lavender, Wintergreen and Vanilla.
Brewing Suggestions: We recommend using spring or filtered water. Heat to 195F/90C. Use 2.5g / 1.5 tsp of tea for 12 oz of water. Steep 5-10 minutes.
Ingredients: Organic Lemongrass c/s, Organic Rosehips, Organic Rosehips, Organic Star Anise Whole, Organic Star Anise Whole, Organic Rosehips, Organic Chamomile, Organic Peppermint c/s, Organic Peppermint c/s, Organic Peppermint c/s, Black Currant Leaf, Organic Blackberry Leaf c/s, Star Anise c/s, Organic Lemongrass c/s, Organic Lemongrass c/s, Organic Chamomile, Organic Chamomile, Organic Blackberry Leaf c/s, Organic Lavender, Organic Lavender, Organic Lavender, Vanilla Flavor, Natural, Wintergreen Extract Natural, Wintergreen Extract Natural, Vanilla Flavor, Natural, Vanilla Flavor, Natural, Wintergreen Extract Natural
Brewing Instructions
Brew Time
5-10 Min
Temperature
195F
Dose
2.5g per 12 oz