Panama SHB Lerida Estate(GP)
Cupping Notes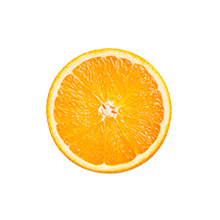 Orange
Beyond The Cup
Notes of raw sugar, tangerine, canteloupe - roasted medium
Royal NY's Scoring
Sweetness :
Above Average
Elevation: 1200 to 1650 meters

Varietals: Catuai,Caturra

Milling Process: Fully Washed

Drying Process: Raised beds

Harvest Start Month: October

Harvest End Month: December

Export Start Month: November

Export End Month: May

Originally owned by famous engineer, Tollef Bache Monniche of the Panama Canal- The Lerida Estate has been growing and harvesting high quality coffee for decades. The farm is located on the slopes of the Baru volcano in the providence of Chiriqui. The volcano provides the farm with rich volcanic soil ideal for growing coffee and receives about 150-200 inches of rain each season. After fully washing the coffee it is dried using 1 of 3 methods. The beans are either dried on screen trays which is the fastest method, on cedar trays, or sun dried on patios. The resulting cup is medium in body with a wonderful aroma.