Organic Rwanda Coopac RFA Fair Trade(GP)
Cupping Notes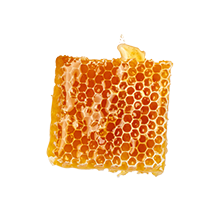 Honey
Beyond The Cup
Notes of rhubarb, limeade, and honey - roasted medium
Suggested Brewing
Hario V60
Chemex
Elevation: 1400 to 1850 meters

Varietals: Bourbon

Milling Process: Fully Washed

Drying Process: Raised beds

Harvest Start Month: April

Harvest End Month: July

Export Start Month: May

Export End Month: November

Within Eastern Africa lies "the country of a thousand hills," Rwanda, which received this name because most of the land is mountainous. Coffee production began in 1904 and has developed as the main source of income for farmers. Today, approximately 400,000 coffee producers operate small farms. The COOPAC cooperative began in 2001 and is located on the mountain slopes in western Rwanda, above Lake Kivu. The cooperative started out with 110 members and has grown to 2,200 members from six areas within the country. The cooperative has three environmentally friendly washing stations that filter off waste by-products from coffee processing for use as fertilizer instead of emptying this waste into three nearby rivers and lakes.