Organic Java Taman Dadar(wet hulled) RFA(GP)
Organic Java Taman Dadar(wet hulled) RFA(GP)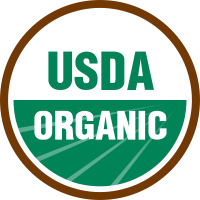 Ship from: NJ
Position: INSTORE
Log in to view pricing
Elevation: 915 to 1219 meters

Varietals: S-795

Milling Process: Wet Hulled

Drying Process: Patio sun dried

Harvest Start Month: May

Harvest End Month: September

Export Start Month: June

Export End Month: November

Monsooned? Coffee has been cultivated on the island of Java since the late 1600s; the first Dutch sailing ships carrying coffee back to Europe can be traced back to 1711.These ships would often stop at the port of Mokka in what is now modern-day Yemen and combine the Javanese coffee with the local production, resulting in the famous Mocca-Java blend. Most of the trees in Java at that time were planted in low-lying areas and by the late 1800s, they had become infested with coffee rust, a defoliant disease that thrives at lower altitudes due to the warmer climate. This was extremely detrimental to the quality and volume of coffee coming out of Java for several decades. This forced coffee production up to the highlands, where volcanic soil and higher altitudes laid the groundwork for a much better crop. Taman Dadar means "flower garden" which is the name the local farmers give to their area. This coffee comes from smallholder farmers in the villages of Curah Tatal and Kayumas on the Ijen Plateau in eastern Java. After employing organic farming techniques for generations, the farmers obtained organic certification enabling them to receive a premium for their production of this excellent coffee.