Organic Honduras Fredy Perez "Finca La Fortaleza" Natural - Fair Trade -Micro Lot(GP)
Organic Honduras Fredy Perez "Finca La Fortaleza" Natural - Fair Trade -Micro Lot(GP)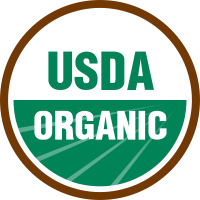 Ship from: NJ
Position: INSTORE
Log in to view pricing
Elevation: 1300Varietals: Catuai,Red Catuai,Yellow Bourbon,Yellow Catuai

Milling Process: Natural

Drying Process: Raised beds

Harvest Start Month: January

Harvest End Month: March

Export Start Month: April

Export End Month: June

Finca La Fortaleza is the model for all other farms who work together with the COMSA cooperative in Honduras. This biodynamic farm was purchased about five years ago by COMSA (Cafe Organico Marcala S.A.) to generate, transport, and store coffee by incorporating organic pesiticides and other products while respecting and admiring the nature surrounding the farm. They use many biotechnological advancements to reach their goals of providing high quality organic coffee at a reasonable cost. Fredy Perez is in charge of coordinating, delegating and overseeing this farm. Fredy is a simple and humble man, and he believes that his purpose in life is to contribute to organic growing practices. Even if his contribution is small, it sets an example for growers to pursue this lifestyle as the only viable option for future generations.