Organic Ethiopia Yirgacheffe GEDEB FAIR TRADE(GP)
Organic Ethiopia Yirgacheffe GEDEB FAIR TRADE(GP)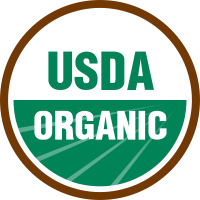 Ship from: NJ
Position: INSTORE
Log in to view pricing
Elevation: 1650 to 1900 meters

Varietals: Ethiopian Heirloom

Milling Process: Fully Washed

Drying Process: Raised beds

Harvest Start Month: November

Harvest End Month: January

Export Start Month: April

Export End Month: September

This organic Ethiopia coffee comes from a variety of different farms from the GEDEB region, - these farms are part of the YCFCU or Yirgacheffe Coffee Farmers Cooperative Union, located in GEDEB within the Gedeo Zone. YCFCU currently has 24 member coops and each primary cooperative elects their own governing committee and professional farm managers. The governing committees make decisions about investing in new equipment purchases, scheduling tree maintenance, and how to structure payments to members. the professional managers for each primary cooperative oversee the harvest and processing procedures and are accountable for the coop's members and other committees.