Organic Ethiopia Natural Yirgacheffe Grade 3 BANKO GOTITI FAIR TRADE(GP)
Organic Ethiopia Natural Yirgacheffe Grade 3 BANKO GOTITI FAIR TRADE(GP)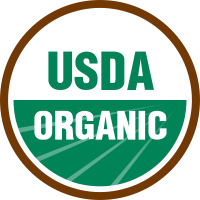 Ship from: FL
Position: INSTORE
Log in to view pricing
Elevation: 1600 to 2300 meters

Varietals: Ethiopian Heirloom

Milling Process: Natural

Drying Process: Raised beds

Harvest Start Month: October

Harvest End Month: December

Export Start Month: January

Export End Month: April

The Banko Gotiti Cooperative was founded in 2012 as a separate entitiy from the larger Worka Cooperative. It has about 300 members at present, and is a member of the Yirgacheffe Coffee Farmers Cooperative Union (YCFCU). The YCFCU supports sustainability initiatives in the Gedeb region of Ethiopia and has a membership of more than 45,000 producers. This lot is naturally-processed, drying the coffee bean in the harvested fruit instead of removing the bean first. This results in a much more fruit-forward taste, with notes of berry and citrus.