Organic Costa Rica Tarrazu Fair Trade - Finca Gravileas(GP)
Organic Costa Rica Tarrazu Fair Trade - Finca Gravileas(GP)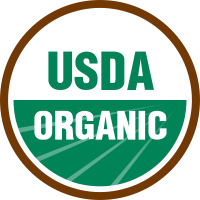 Ship from: NJ
Position: INSTORE
Log in to view pricing
Elevation: 1509Varietals: Caturra,Typica

Milling Process: Fully Washed

Drying Process: Patio and solar dried machine

Harvest Start Month: November

Harvest End Month: February

Export Start Month: March

Export End Month: June

The Asociation de Familias Organicas de Los Cerros Caraigres (AFAORCA) has been producing just under 1,000 bags of Fair Trade Organic coffee for over 20 years. The cooperative is comprised of well over 32 families that mostly produce at an altitude of 1,500 meters. Their members lie in the counties of Lion Cortes, Frailes, Aserri, and Acosta in the Tarrazu region. They attribute their great quality coffee to the caturra & typica trees that encompass their production.