Organic Colombia Sierra Nevada-ASOPROKAN (GP)
Organic Colombia Sierra Nevada-ASOPROKAN (GP)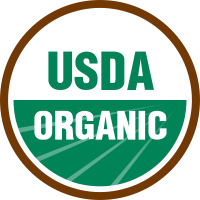 Ship from: NJ
Position: INSTORE
Log in to view pricing
Elevation: 1600 to 1950 meters

Varietals: Caturra,Typica

Milling Process: Fully Washed

Drying Process: Patio and solar dried machine

Harvest Start Month: October

Harvest End Month: February

Export Start Month: April

Export End Month: May

ASOPROKAN stands for "Sierra Nevada of Santa Marta Agroecological Indigenous Kankuamo Producers Association". This coop was formed by the indigenous tribe, Kankuamo, which is a unique attribute to this coffee. The coop is located in a town called Atanquez, which is located on the Sierra Nevada de Santa Marta mountain range. ASOPROKAN was created in 2008 and it consists of 150 indigenous families. It was started to initiate programs for the socio-cultural and socio-economic recovery of the Kankuamo people. The organization resides on about 520 hectares, providing each family with about 3 hectares.