Organic Brazil Natural Fazenda Saquarema
Organic Brazil Natural Fazenda Saquarema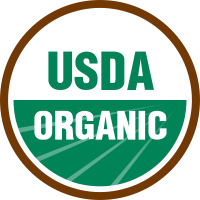 Ship from: FL
Position: INSTORE
Log in to view pricing
Elevation: 1050Varietals: Icatu,Mundo Novo,Red Catuai,Yellow Catuai

Milling Process: Natural

Drying Process: Patio and solar dried machine

Harvest Start Month: June

Harvest End Month: September

Export Start Month: December

Export End Month: March

This coffee is produced on Fazenda Saquarema, a coffee estate located in the municipality of Carmo do Cachoeira in Minas Gerais, Brazil. The estate is over two hundred years old and spans about 316 acres of coffee. There is an additional 359 acres of eucalyptus trees on the estate which provide another source of income for the producers. The Fazenda is fed by several natural water springs and serves as a refuge for a number of wild animals. The estate joined the Saquarema group in 2002; this joint venture with Fazenda Nossa Senhora de Fatima has helped both estates innovate coffee processing and organic farm management techniques.