Organic Bali Kintamani Natural(GP)
Organic Bali Kintamani Natural(GP)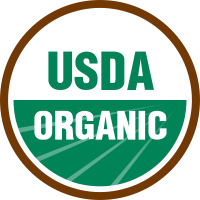 Ship from: WI
Position: INSTORE
Log in to view pricing
Elevation: 1300 to 1700 meters

Varietals: Bourbon,Typica

Milling Process: Natural

Drying Process: Patio and solar dried machine

Harvest Start Month: May

Harvest End Month: July

Export Start Month: August

Export End Month: October

Among the Archipelago nation of Indonesia lies its hidden jewel, the island of Bali. The eruption of the Gunung Agung Volcano in 1963 caused a delay in the progress of modern-day coffee cultivation causing the government to enact programs in the 1970's and 1980's to help rejuvenate coffee production. With the distribution of coffee seedlings to local farmers, an island wide coffee growing campaign began. The Subak Abian is a traditional farming structure organization in Bali, similar to a farmer cooperative. There are 13 different Subak Abians that are currently growing and processing coffee. The promotion of improved coffee growing practices is expected to enhance not only agricultural technology but social and economic standing as well.