Organic 365 Summer
RNY # SKU1217
Organic 365 Summer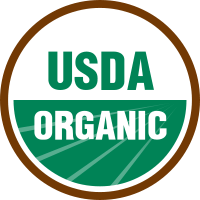 Position: FORWARD
Ship from: NJ
 A wonderful tea for the caffeine sensitive.  An herbal blend balancing floral and fruit profiles and evoking the experience of a warm summer day.  A great choice to satisfy fans of chamomile, lavender or mint.
Brewing Suggestions: We recommend using spring or filtered water.  Heat to 195F/90C.  Use 2g / 2 tsp of tea for 12 oz of water. Steep 5-10 minutes.
Ingredients: Organic Lemongrass, Organic Spearmint, Organic Chamomile, Organic Lavender, Organic Peppermint, Organic Calendula Petals, Organic Tangerine Essential Oil, Organic Orange Sweet Essential Oil, Organic Bergamot Essential Oil
Brewing Instructions
Brew Time
5-10 Min.
Temperature
195F
Dose
2g per 12 oz