Colombia Nariño Excelso- Marcial Santacruz (GP)
Cupping Notes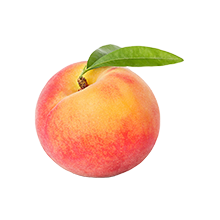 Peach
Beyond The Cup
Notes of peach, red apple, melon - roasted at medium
Suggested Brewing
Chemex
Hario V60
Elevation: 2050Varietals: Caturra

Milling Process: Fully Washed

Drying Process: Patio and solar dried machine

Harvest Start Month: June

Harvest End Month: August

Export Start Month: July

Export End Month: October

Marcial is a member of the Santa Cruz family, a prominent family in the Inga Indigenous Community in Aponte. Marcial's farm, Finca Tamabioy, is about two hectares in size, and has 8,000 trees in production. The weather in the area is relatively cool and windy, allowing the drying period to stretch out more than normal. Marcial's honey processed lots benefit from this, and display a notable sweetness in the cup.