Colombia Nariño Excelso- Homero Benavides (GP)
Cupping Notes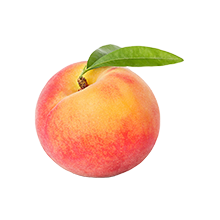 Peach
Beyond The Cup
Notes of melon, peach, sangria - roasted at medium
Elevation: 1950Varietals: Caturra,Castillo

Milling Process: Fully Washed

Drying Process: Patio sun dried

Harvest Start Month: May

Harvest End Month: July

Export Start Month: October

Export End Month: November

Homero Benavides is a passionate coffee producer and cyclist. Even at 61 years of age, he still rides his bike up the 12 kilometer Juanambú canon each day. He works closely with the association that his family founded, Alianza Café, a producers' association formed to improve the lives of its members through technical advice in farm management, waste reduction, and environmental protection. Don Homero is a crucial member of the Buesaco community and is heavily involved in Alianza's outreach programs. His farm, Loma Guaico, producers mostly Castillo and Caturra which is washed, fermented for 24 hours and dried on patios. The farm is about 2 hectares and has 8,000 trees in production.