Colombia Excelso Urrao-Gustavo Hernandez (GP)
Cupping Notes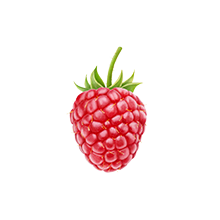 Raspberry
Beyond The Cup
Notes of grape, juicy, raspberry - roasted at medium
Elevation: 1980Varietals: Caturra

Milling Process: Fully Washed

Drying Process: Patio sun dried

Harvest Start Month: October

Harvest End Month: December

Export Start Month: November

Export End Month: March

Don Gustavo Hernandez inherited the 1-hectare Finca El Leon from his father 30 years ago and manages the operations of the farm himself. He spends a significant amount of time on his farm making improvements and updates where he needs, and produces much of what he needs for himself on-site. Don Gustavo is convinced that he's the happiest producer in the region because of this self-reliance. This lot comes from his Caturra Chiroso trees, and is washed before undergoing a 36-hour fermentation process. After the coffee has been fermented and washed, it's dried in raised parabolic beds.