Colombia Excelso Urrao-Andres Restrepo (GP)
Cupping Notes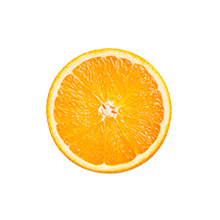 Orange
Beyond The Cup
Notes of pink lemonade, tangerine and cranberry - roasted at medium
Elevation: 1980Varietals: Caturra

Milling Process: Fully Washed

Drying Process: Patio and solar dried machine

Harvest Start Month: October

Harvest End Month: March

Export Start Month: November

Export End Month: June

Andres Restrepo is the main buyer for his coop's office in Urrao. He's worked with the organization for years now, and has gotten to know the producers in the region and the industry very well. Although his dream was to own a coffee farm, he also wanted to start a family. His work with the association led to him finally owning his own farm, which he named "Asmodel" after the angel of patience. He chose to grow the caturra chiroso, a varietal that is common in the region and is known to produce unique cupping profiles.