Finally, it's that time of year again. Fresh lots from the birthplace of coffee, Ethiopia, are here! All three of our warehouses have some stellar fresh arrivals of Ethiopian coffee and we're eagerly awaiting even more lots later this month.
Check out some lots our traders are most excited about below. While you're at it, check out our origin profile for Ethiopia here!
Trader Picks for Ethiopian Coffee Coming Soon!
Ethiopia Natural Sidamo Durato Bombe GR1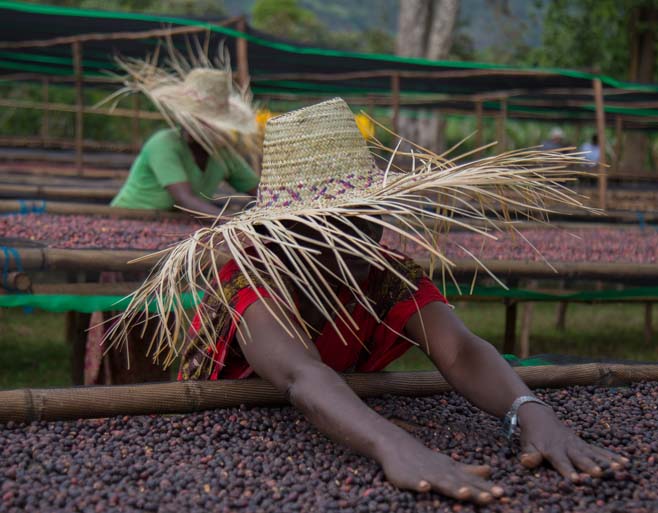 Over 600 farmers in Durato of Bombe Kebele contributed to this lot. These farmers delivered their cherries to the Qunqna Mill. Once delivered, the mill processes it meticulously. The whole cherry is sun dried for 10-15 days, creating a fruit-forward and complex flavor profile.
Ethiopia Natural Sidamo Guji Shakiso G1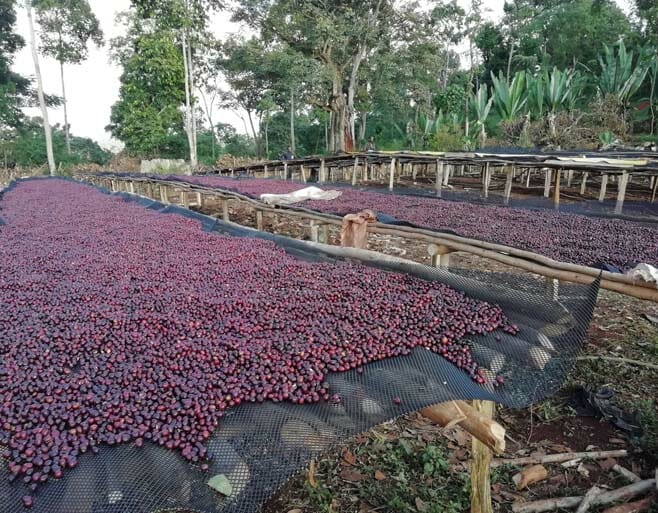 Guji is a remote and heavily forested piece of land in the Oromia Region of Ethiopia. This terrain often proves challenging for farmers to bring their coffee to market. However, over 700 small farm holders thankfully overcame these challenges to produce this lot.
Ethiopia Natural Kembata Grade 1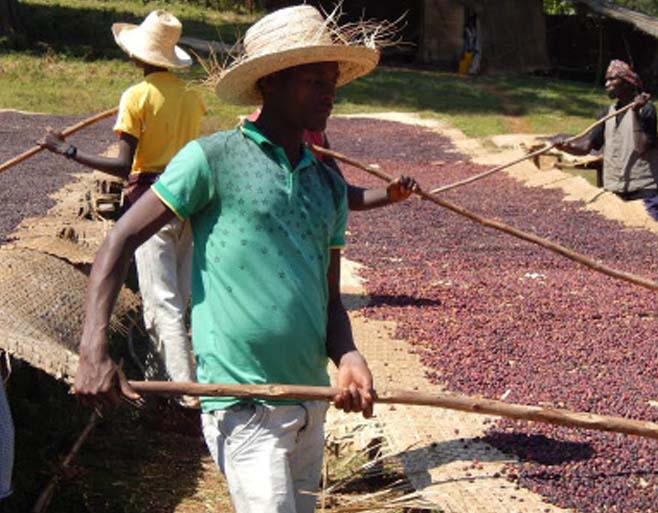 This lot comes to us from a farm in Durame Village in Kembata, Ethiopia. At 2100 meters above sea level, the soil is extremely fertile and ideal for growing high-quality coffee beans. Farmers incorporate a 36-48 hour fermentation process in the wet mill. Then, they use raised beds to dry the beans under the sun. The resulting coffee is an extremely complex cup marked with notes of blueberry and strawberry.
Ethiopia Natural GERA Estate G1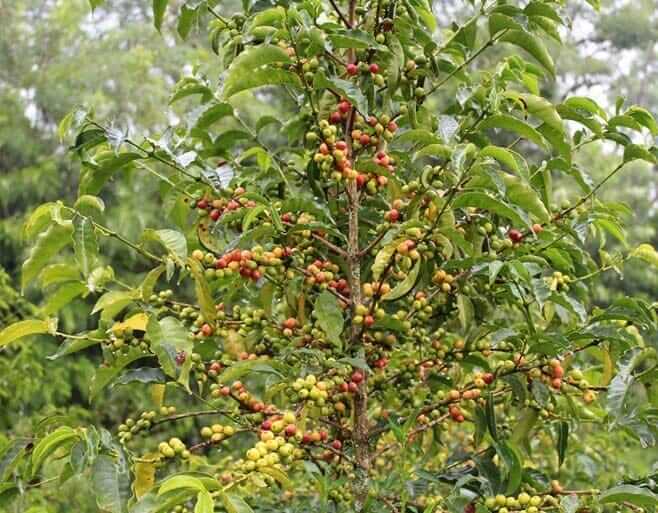 GERA Estate is in the Djimma region of Ethiopia at 2,000 meters above sea level. This altitude, combined with the nitrogen-rich plants and natural fertilizers used on the estate, provides excellent growing conditions for specialty coffee. GERA focuses on sustainability and good working conditions for its employees. For example, they do not use any chemical fertilizers or insecticides. Additionally, GERA Estate provides housing, childcare and education, clean drinking water, electricity, healthcare, and recreational facilities for all of its employees free.