With summer in full swing, team Royal New York is diving deep into the world of nitro cold brew coffee and tea. Keep on reading for a brief history of nitrogen infused beverages, our favorite fresh arrivals for nitro cold brew coffee and some creative and delicious nitro cold brew tea recipes!
What is nitro cold brew coffee and tea?
First appearing on third-wave coffee menus in the early 2010s, nitrogen infused coffee quickly became a staple offering for everyone from small businesses to international chains. The rapid spread of this trend begs the question, "What else can I put on nitro?" Nitro infusion elevates the service experience while also providing a means to quickly pour and serve finished drinks. Draught lattes, tea, mixed drinks, and more are just some of the creative applications for this popular method.
Nitrogenated beverages date back to the 1950s, when Guinness swapped carbon dioxide for nitrogen gas in their draught beer. The tiny nitrogen bubbles gave the already famous Irish dry stout the characteristic creamy and smooth texture it is now known for, and inspired other brewers to create their own nitrogenated draught beers. Guinness stepped up again in the 1980s, inventing a device that allows nitrogenated beers to be bottled, canned, or made at home. These innovations, paired with the rise of U.S. craft beer brewing in the 1990s and 2000s, directly inspired the creation of nitro coffee and paved the way for the explosion of nitro drinks on the market today.
You may already be familiar with carbonated drinks which use syrups and water infused in with carbon dioxide (CO2) to produce an effervescent beverage. CO2 easily dissolves into liquids, however that dissolution can negatively impact the flavor of coffee. Nitrogen does not dissolve as readily into liquid as CO2 and has a lower density. The result is that while CO2 integrates with a liquid and fights to escape it (or in other words, makes the bubbles we're all familiar with), nitrogen forms very small microbubbles that take the form of a foam. The result is a smooth, velvety mouthfeel and a foamy head on a pour of a nitrogenated drink.
Nitro Cold Brew Tea
We love our Royal New York Tea blends on nitro. Some of our favorites are Root Beer, Raspberry Elderflower Rosé, and Mango Black. For this article, we wanted to change things up and test out some nitro tea lattes featuring our top-selling teas. We were not disappointed, check them out below and let us know what you think!
Masala chai, matcha, and London fog are three of the most popular tea lattes served in cafés in the US. By preparing larger batches of these drinks in advance, you can seriously cut down the amount of time it takes to serve customers! For nitro drinks that include milk or alternative milks and sweeteners, we recommend using each batch within three days. These recipes can be scaled up based on the volume of the kegs you are using.
Dirty Chai-tro Latte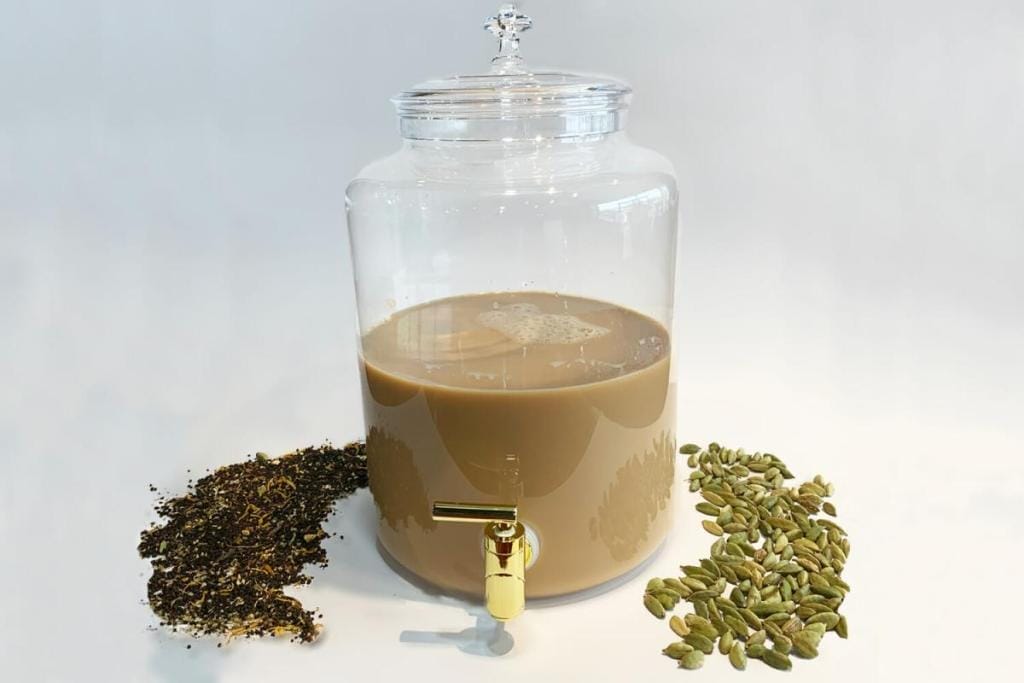 Sugar, spice, and served over ice! We gave our Masala Chai a boost of sweetness and a spicy kick with homemade cardamom syrup for this café staple.
Ingredients for 1 Gallon:
72 oz water
2 oz Royal Tea New York Masala Chai
32 oz oat milk
20 oz coffee, we recommend RNY #49382 Costa Rica SHB Tarrazu La Pastora (E)
6 oz cardamom syrup
Instructions for cardamom syrup:
Heat one cup sugar and one cup water together until sugar has just dissolved. Steep 30 grams of crushed or ground Royal Tea New York cardamom in the mixture for at least 20 minutes. Strain into an airtight container. Simple syrup can be stored refrigerated for about 2 weeks.
Instructions for 1 gallon drink mix:
Steep 2oz of Masala Chai in 72oz of 195F water for 10 minutes, and then strain. In a container, combine 72oz of brewed tea with 32oz of oat milk (we like the extra creamy), 20oz of brewed coffee, and 6oz of cardamom syrup. You can swap the cardamom syrup for cinnamon syrup, ginger syrup, or a blend of spices!
Matcha Nitro Latte with Strawberry Cold Foam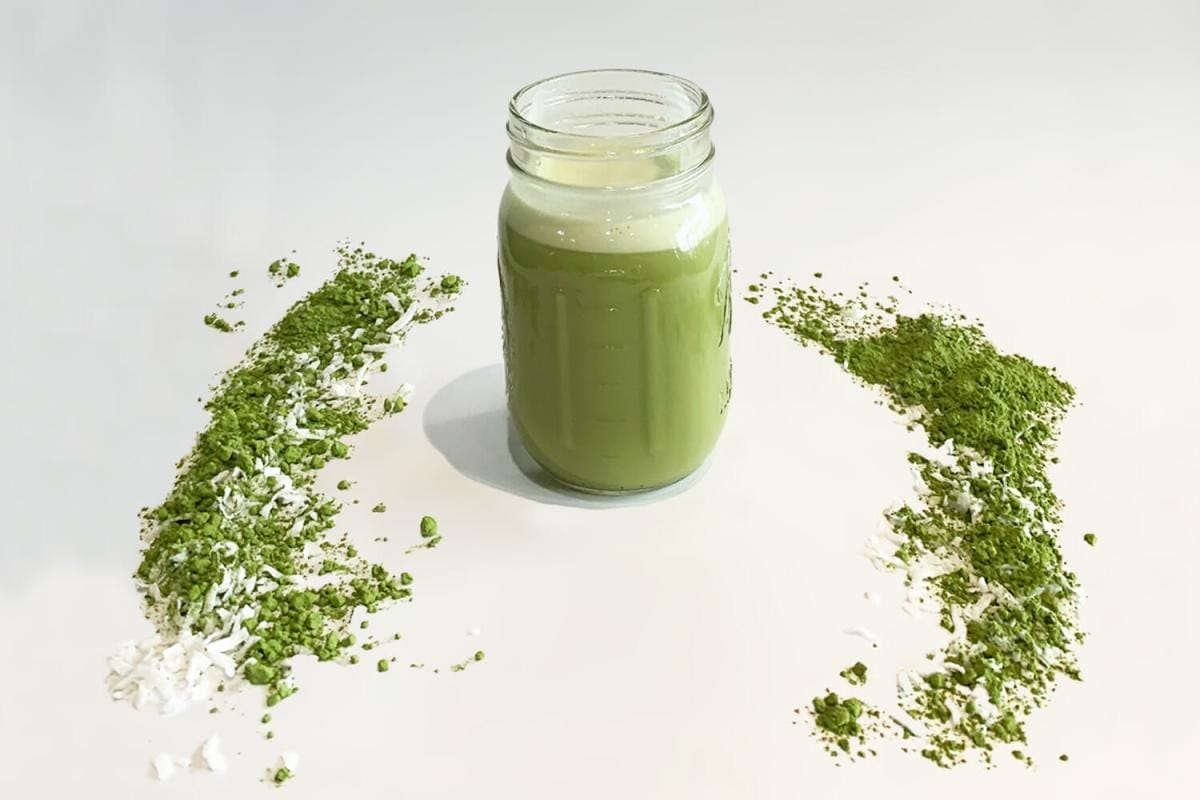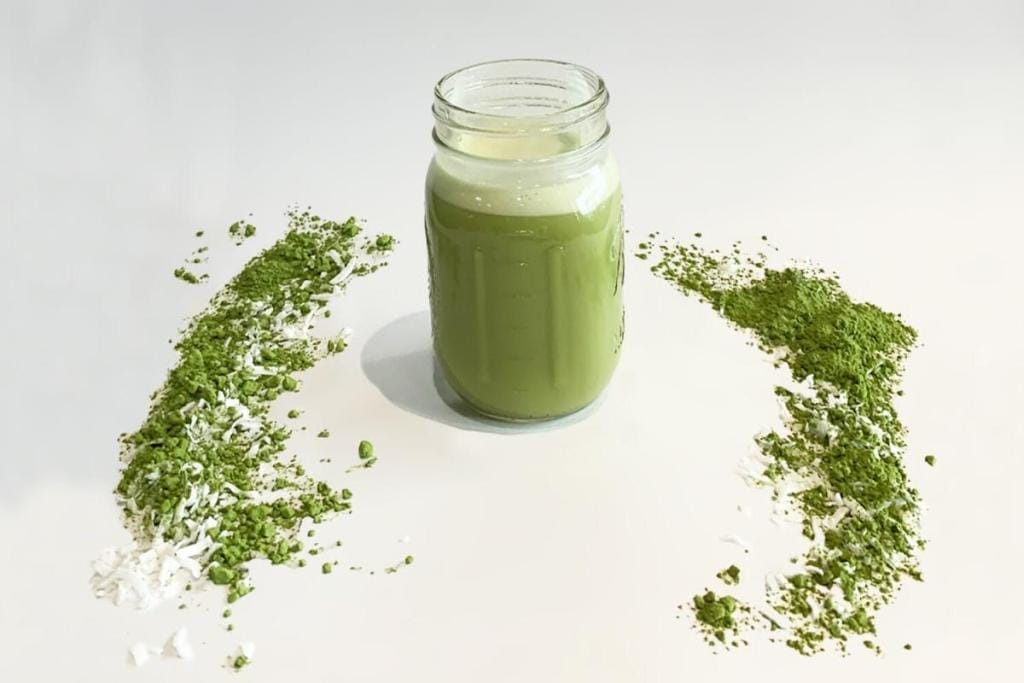 A tropical take on matcha with dreamy strawberry cream. For instant beach vibes, use coconut water ice cubes!
Ingredients for 1 gallon:
90 oz water
2 oz Royal Tea New York Matcha
2 oz sugar
38 oz coconut milk
Ingredients for Strawberry Cold Foam:
1 can coconut cream
4 oz strawberry syrup
2 tbsp oat milk
Instructions for Strawberry Cold Foam:
Combine coconut cream with a splash of oat milk and strawberry syrup. Whisk with a blender or electric whisk until combined and foamy. Best served immediately after mixing so the foam does not deflate.
Instructions for Strawberry Syrup:
If you are making a strawberry syrup in house, combine 1 cup of sugar with ½ cup of water and heat until just dissolved. Over a medium low heat, add 12oz chopped strawberries to the sugar water mixture. Cook strawberries down for about 12 to 15 minutes. Strain into an airtight container. Simple syrup can be stored refrigerated for about 2 weeks!
Instructions for 1 gallon drink mix:
Combine 90oz of 160F water with 2oz of matcha powder and 2oz of sugar. Whisk until well combined. To ensure that the nitro tank, lines, and valve do not clog, the matcha mixture will need to be thoroughly strained using a cloth filter or cheese cloth. Combine the strained sweetened matcha with coconut milk and keg. Serve topped with strawberry cold foam!
Note: Straining the matcha thoroughly is crucial for serving matcha-based beverages on tap! This will prevent powder settling in the keg and clogging the components.
Earl Grey Nitro Milk Tea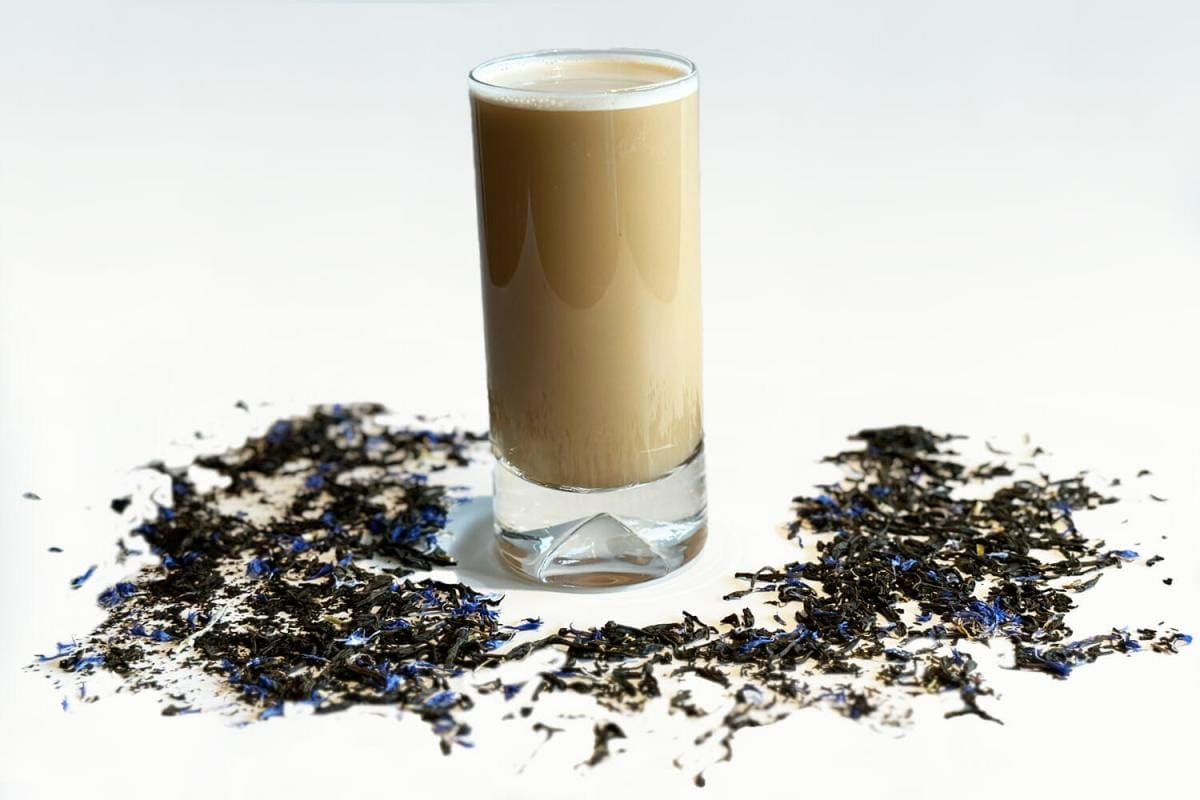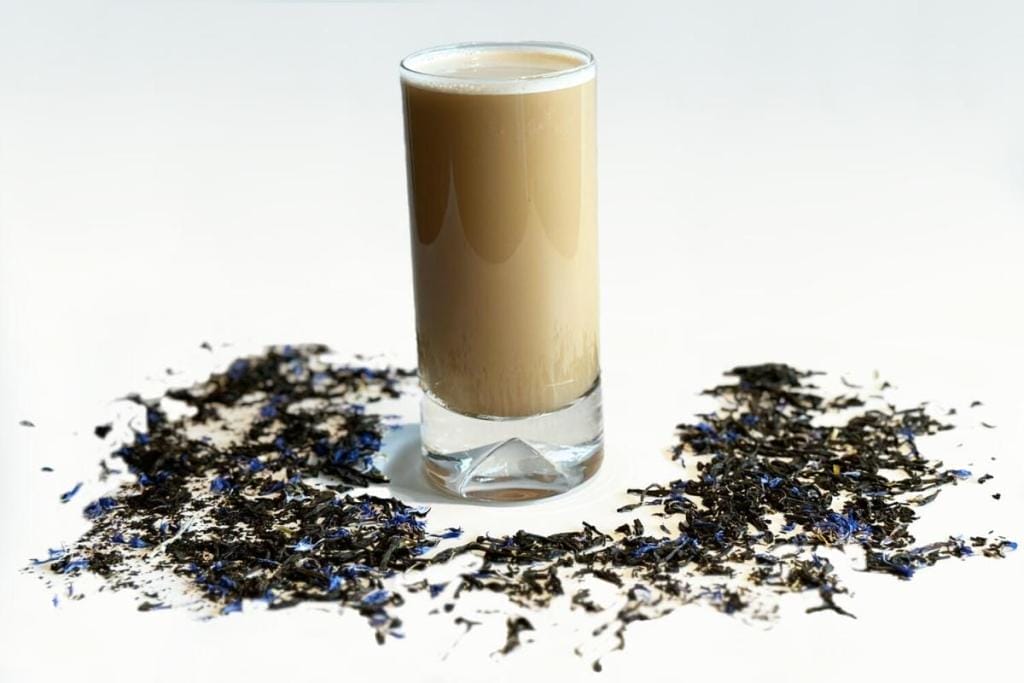 London fog for all! This Earl Grey based drink marries the citrusy and floral notes of bergamot with the rich, caramelly taste of brown sugar for a decadent breakfast tea.
Ingredients for 1 gallon:
90 oz water
2.5 oz Royal Tea New York Earl Grey
34 oz oat milk
4 oz brown sugar
Instructions for 1 gallon drink mix:
Steep 2.5oz of Earl Grey in 90oz of 195F water for 10 minutes, and then strain. While still hot, stir in 4 oz of light brown sugar until dissolved. In a container, combine 90oz of sweetened brewed tea with 34oz of oat milk or other milk of choice.
Nitro Cold Brew Coffee
Nitrogen-infused coffee has become exceedingly popular over the last decade, being served on tap in cafes and even distributed in cans in recent years. Nitro-infused cold brew can be achieved in a few different ways, but for this article were talking about keggable cold brew. The process is fairly simple; fill a keg with cold brewed coffee or tea, then pressurize the keg with nitrogen gas and pour. The tougher part is figuring out the right coffee to use for this delivery method.
If you've been in the specialty coffee industry for a bit, you probably know how important body or mouthfeel is to a coffee, even taking up its own category on the SCA scorecard. Since nitrogen infusion does pretty dramatically change the mouthfeel of a coffee, we tested some coffees to find lots that work well when kegged and nitro infused. We tested out a few different cold brew coffees on nitro and found that two of our recent arrivals were the most successful – a Nicaraguan from Finca Santa Martha and a Mexican from Finca Santa Rosa. While both were great individually, we also created a blend of the two that ended up being the crowd favorite. You can find the recipes we landed on below!
Nitro Cold Brew Coffee: Nicaragua Finca Santa Martha SHG EP (Grain Pro)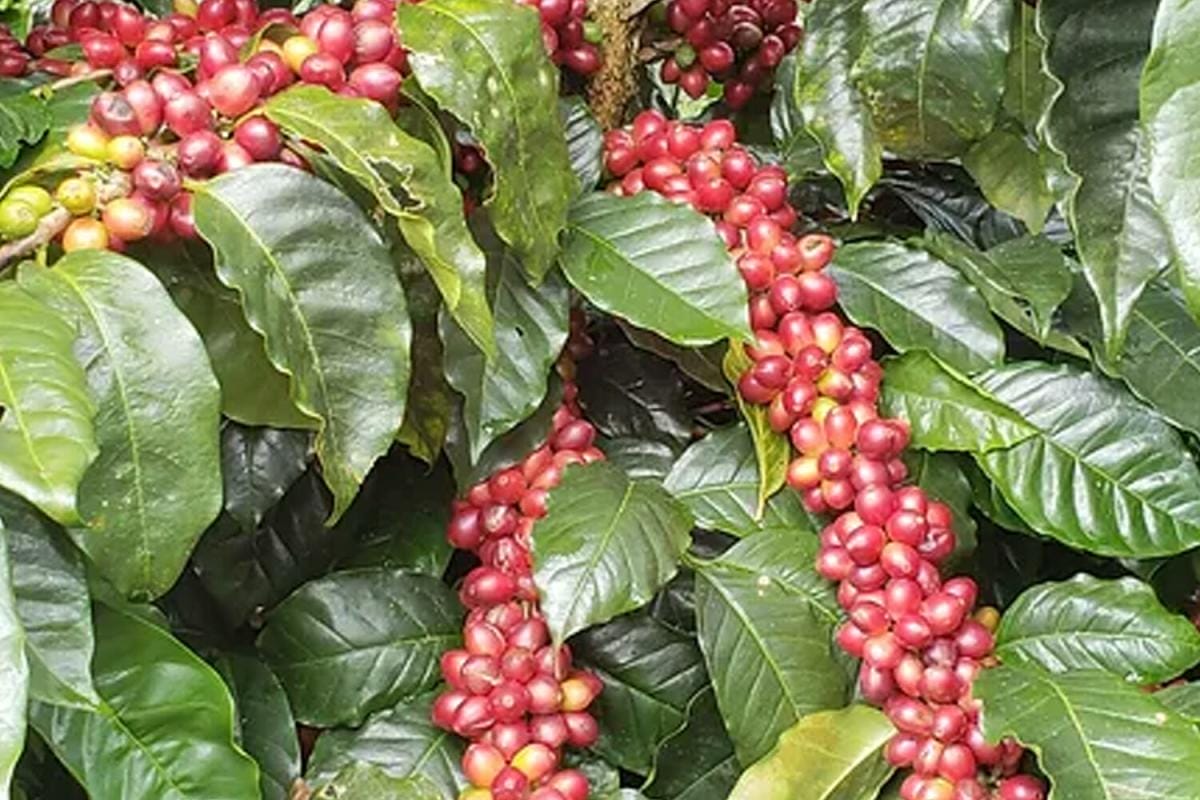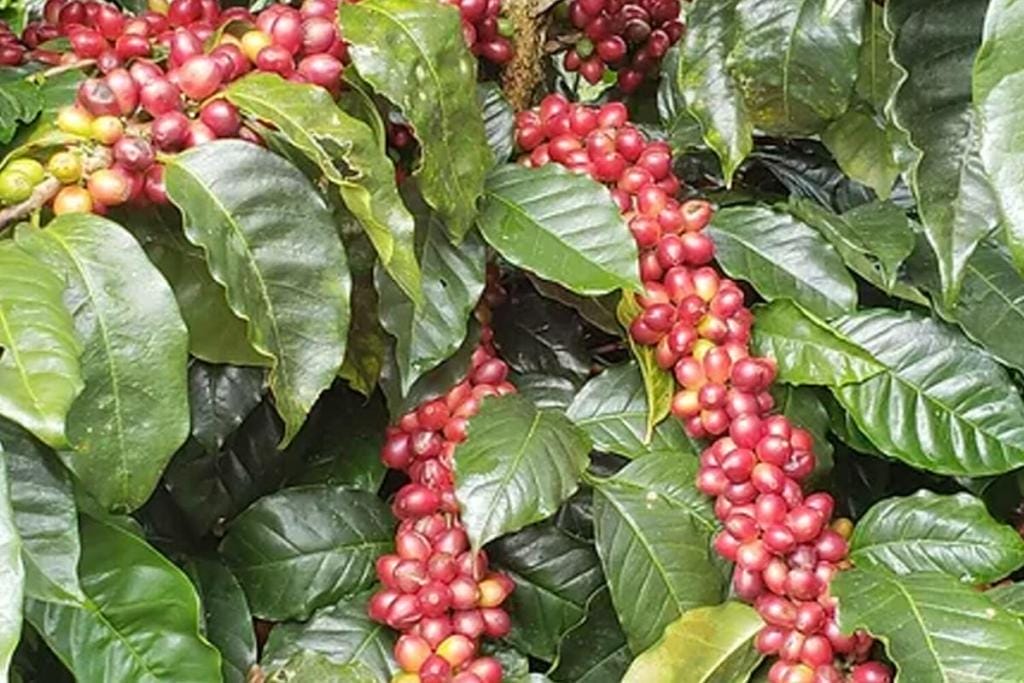 We roasted this lot on a Diedrich IR-5 to a full medium profile. We used a slightly lower than average charge temp to gently apply heat until hitting first crack around 9:30 minutes, developing for another two minutes for a 12:30 roast altogether. The result was a full bodied, chocolatey note with a molasses-like finish – the nitro-infusion made the texture creamy and smooth which complemented the overall flavor profile really well.
Nitro Cold Brew Coffee: Organic Mexico HG Chiapas – Finca Santa Rosa (E)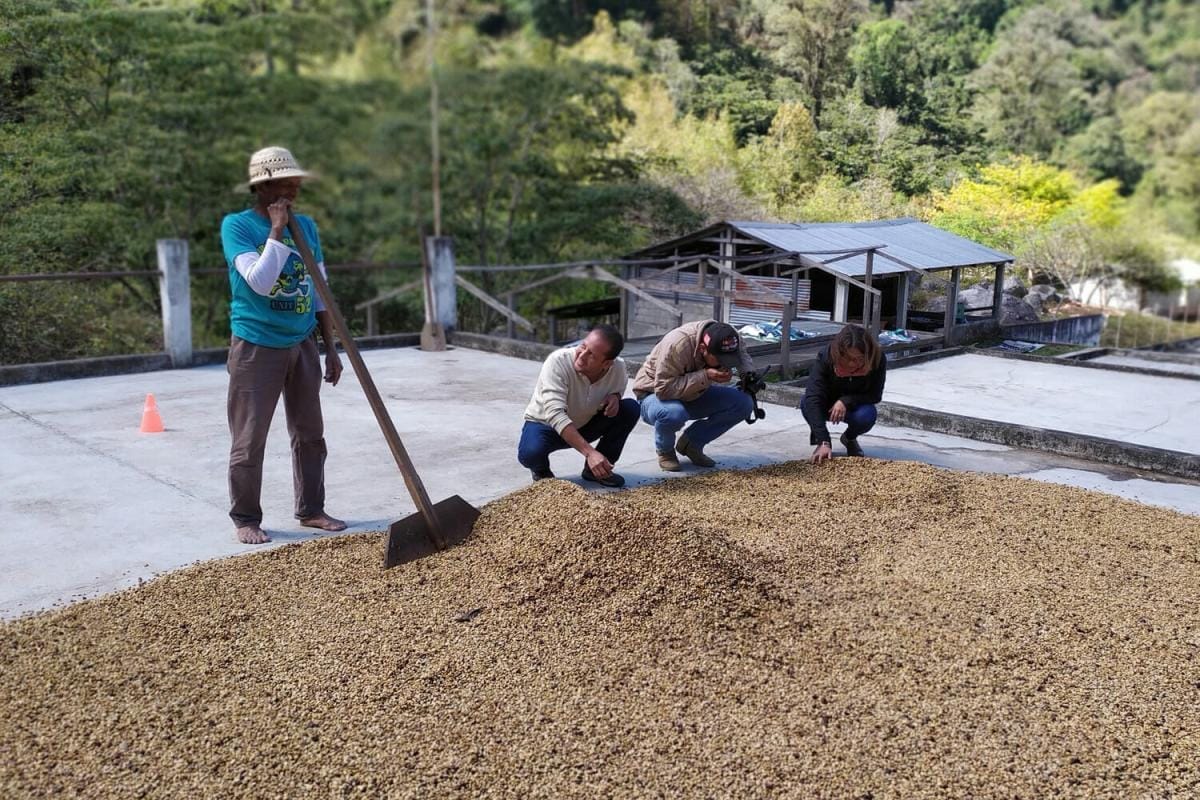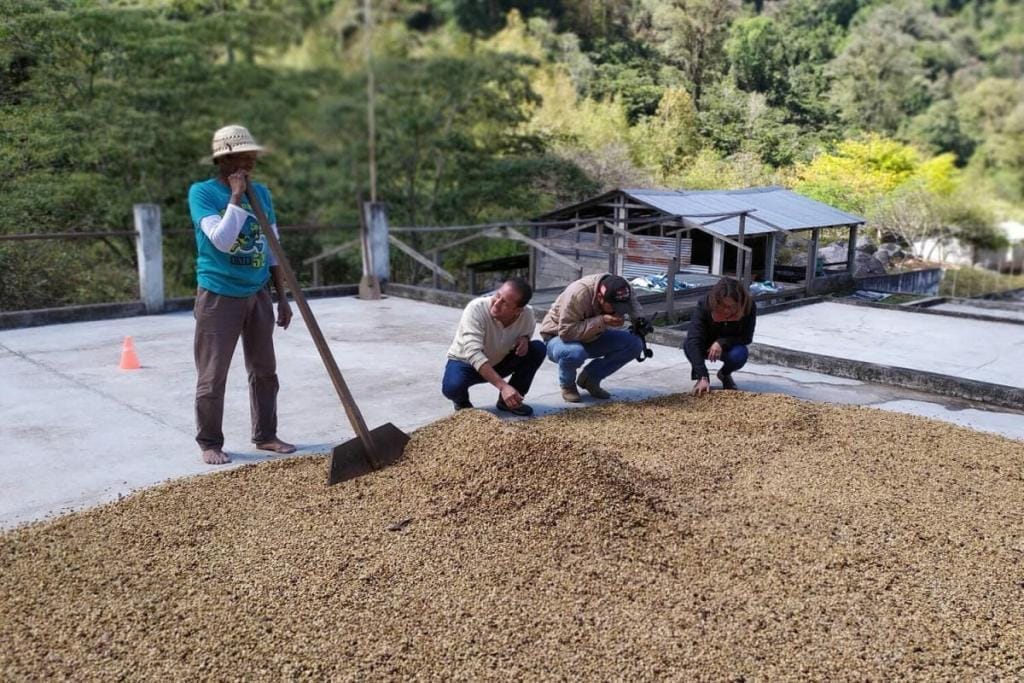 We roasted this lot on the same Diedrich IR-5 but roasted this one to a medium profile. We used an average charge temp and applied high heat through yellowing, then dialed down the gas at browning. First crack was hit at around 8:30 minutes and developed for another 2:30 for a 12:00 total roast time. In the cup we got notes of bright orange and sweet pear from this coffee, carried by a creamy milk chocolatey body and sugary finish. The nitro really reinforced the creamy elements already present in the cup to make it a super drinkable cold brew.
We brewed each coffee at 35-38 degrees Fahrenheit for 12 hours using a 1:8 brew ratio, grams to milliliters, for a ready to drink cold brew. Though you can also brew a concentrate using a 1:4 or 1:5 ratio. We also experimented with a blend of both coffees and the results were actually even better than each coffee individually! The heavy chocolate notes from the Nicaraguan lot filled out the body and balanced out the sweetness from the Mexico, which added a fruity element to the blend. For the purposes of this test, we used the exact same roast profiles listed above and blended the coffees 50/50.