Summer is just around the corner, is your cold brew ready? Cold brew's popularity rises with the summer temperatures, so we wanted to touch on ways you can make your product stand out in a veritable sea of cold brew coffee and tea. We're here to help you select the right coffee beans and loose leaf tea to achieve your ideal flavor profile. We've done the hard work for you. We've tested our current offerings to provide you with a curated list of our favorite beans for cold brew. Keep on reading below all the info on our cold brew iced tea and iced coffee tasting notes!
Cold Brew Iced Coffee

When selecting coffee beans to be used for your cold brew iced coffee, there are three important factors to consider. Acidity, brew ratio, and flavor profile. Learn how these factors impact your cold brew coffee below.
Cold Brew Iced Coffee Tasting: Acidity
Cold brew inherently has lower acidity than hot brewed coffee. A study done by Jefferson University in 2020 measured the pH levels of coffees brewed hot and cold. This study found that traditionally cold brewed coffee does have a higher pH level across the board, meaning acidity was consistently lower in each test. Acids are huge contributors to your coffees' overall flavor profile and it is often rewarded with higher scores on the SCA scorecard. Knowing how your brew method interacts with these acids is helpful when choosing a coffee bean.
Cold Brew Iced Coffee Tasting: Brew Ratio
Next up is brew ratio. For the purposes of this article, we're exclusively referring to traditional cold brew methods. These traditional cold brew methods involve steeping coffee for 8-10 hours in room temp or cold water.
A significant part of the reason that cold brew is less acidic than hot coffee is that cold water is less efficient at dissolving the compounds that make up your coffee than hot water is. As a result, your coffee to water ratio is going to look a lot different in hot and cold brewed coffee. Hot coffee is typically brewed using a 1:17 ratio, coffee : water. Cold brewed coffee, however, is typically between 1:5 and 1:10 depending on how strong you want the final product to be.
Many roasters and coffee shops will brew cold brew concentrate to mix with water to reduce costs. However, it's important that you know your brew strength and projected usage prior to picking out a bean so you can decide on how costly your final product will be.
Cold Brew Iced Coffee Tasting: Flavor Profiles
Lastly, we're going to talk about a few different types of flavor profiles you can achieve with cold brewed coffee. Like hot coffee, there are a million and a half different approaches to profiling your cold brew. This is far from a complete list, however, out of all the coffees we tested the following were our favorites. For your reference, each coffee was brewed in 40-45 degree temperatures for 8 hours using a 1:8 brew ratio: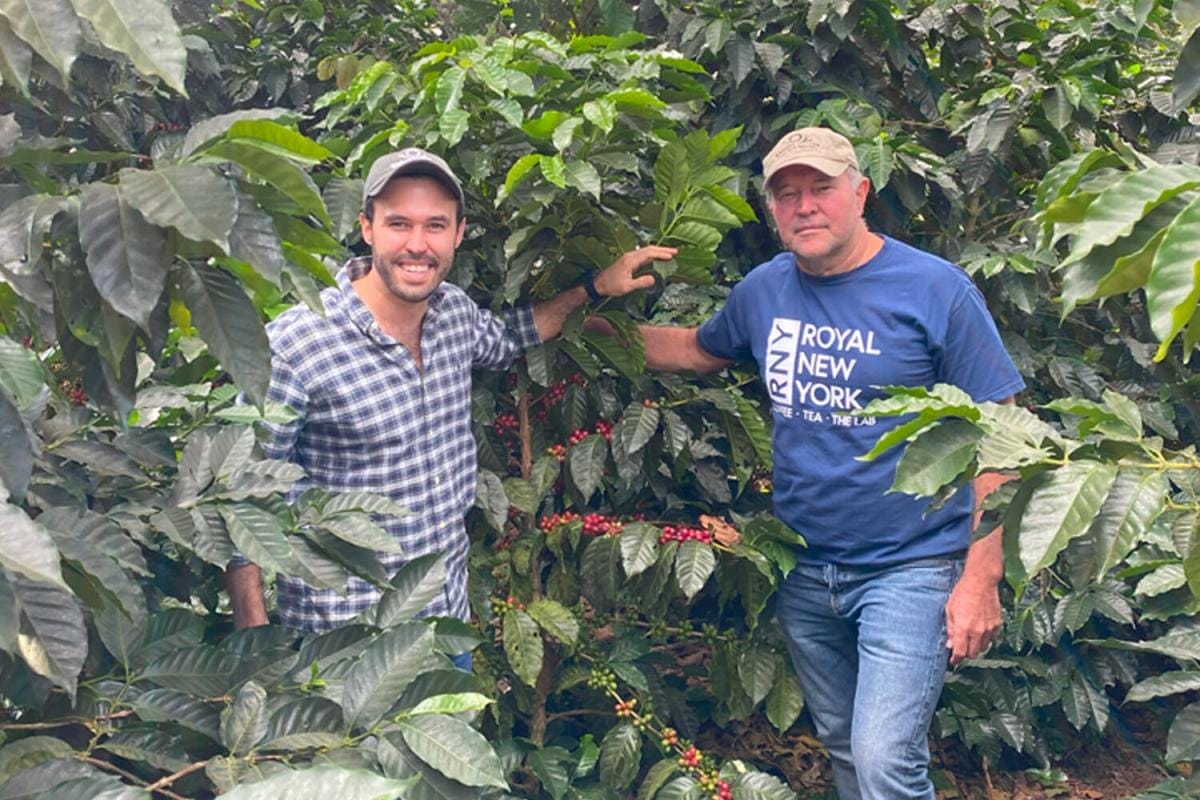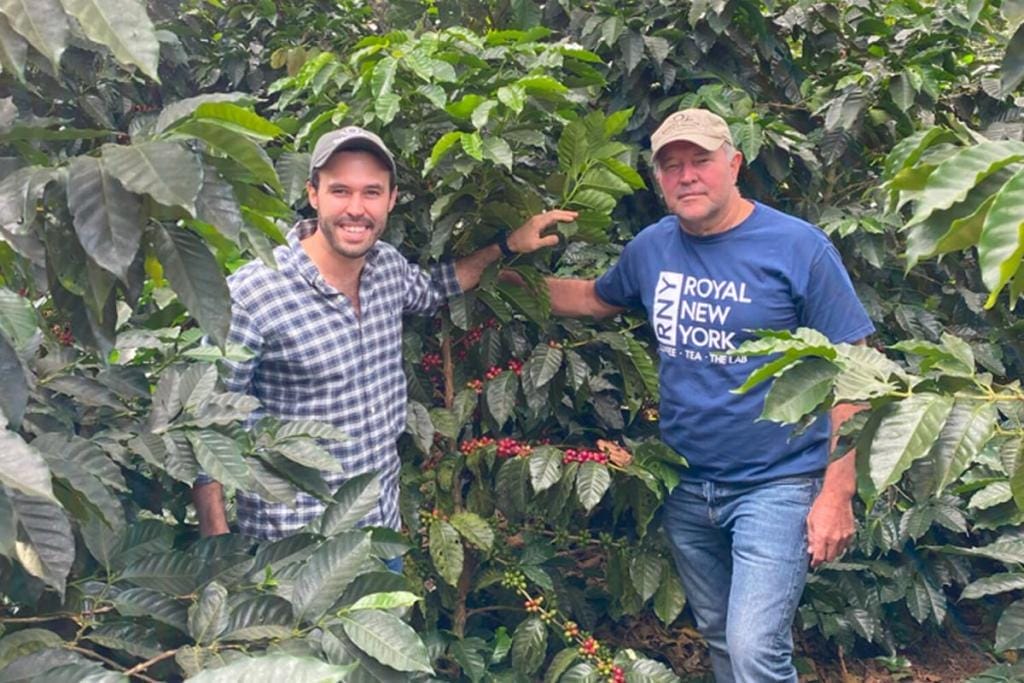 This El Salvadorian lot from Finca La Esperanza was easily the most refreshing cup we tried as a cold brew. It's a perfect offering as we get into the warmer months.
The final product had a silky body with top notes of rich caramel and sweet citrus. This was followed by a sugary finish. Overall, we found it to be a very well-balanced and clean cup of coffee!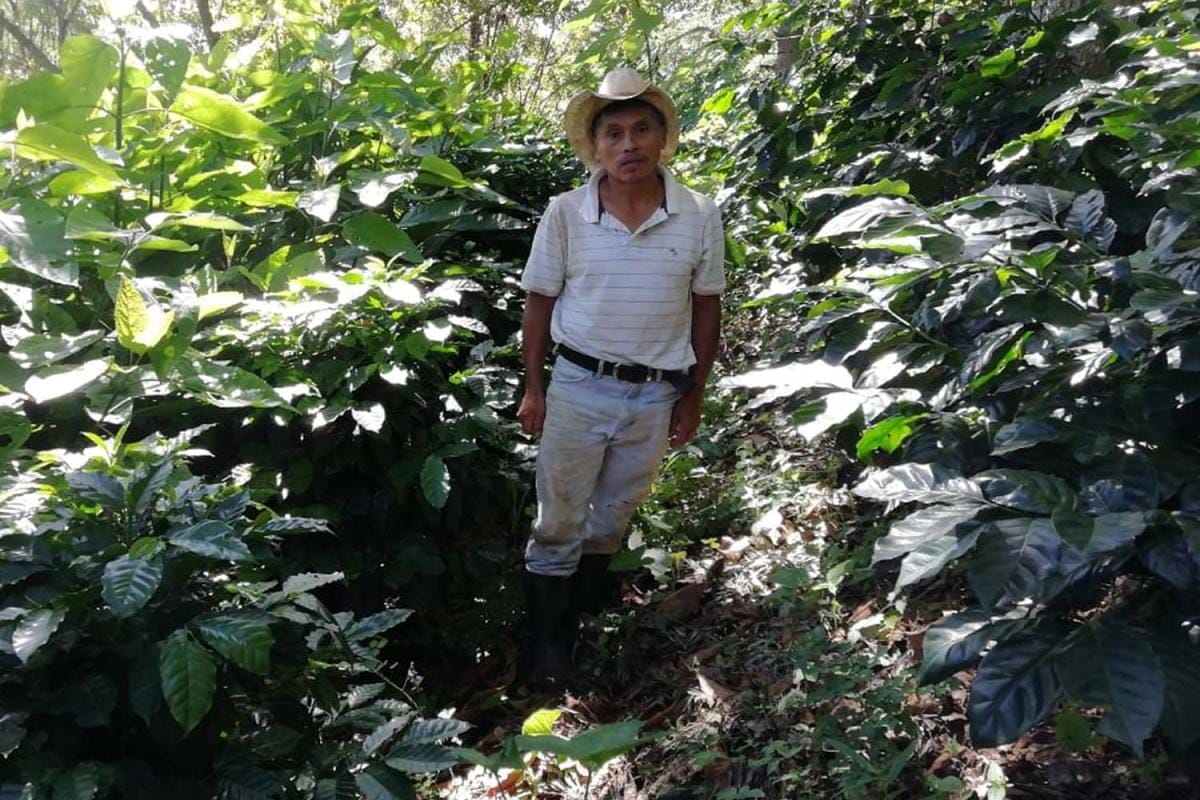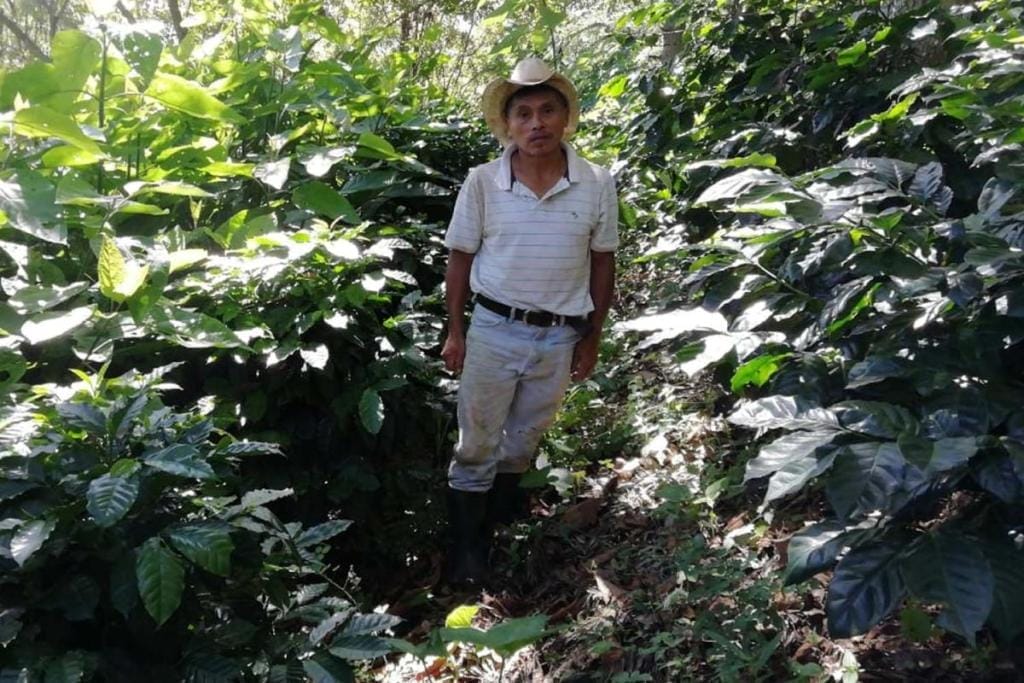 This Guatemalan lot from Cooperativa Rio Azul was surprisingly complex for a cold brew. In the cup we found tart (but not sour) notes of green apple. This was complemented by a butterscotch note, for an overall profile reminiscent of a candied apple. This was another balanced cup that is as friendly in milk or milk alternative based drinks as is on its own.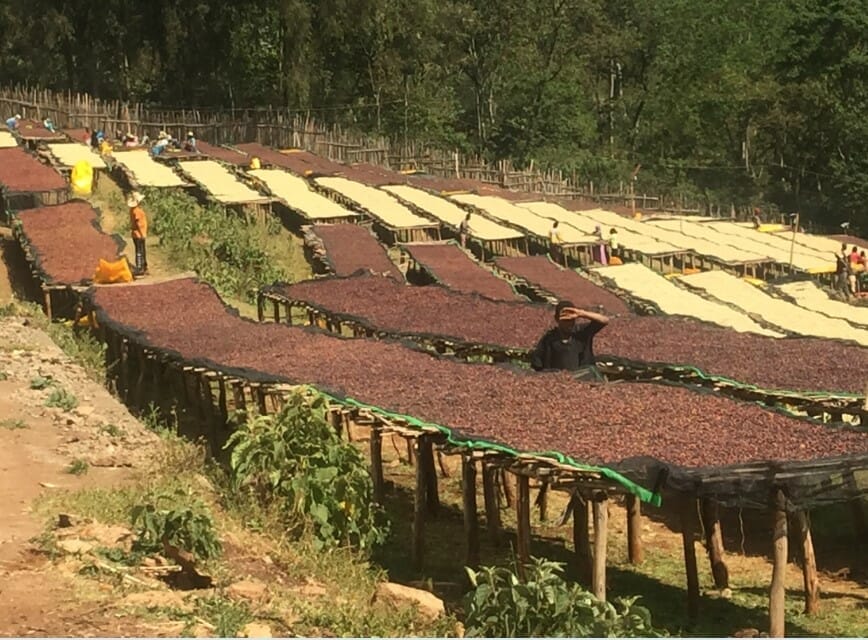 This Ethiopian from the Worka Cooperative produced the most fruit forward cup of the coffees we tested. In the cup we found notes of blackberries, blueberries, and raspberries, all carried and balanced out by a rich dark chocolate note and a syrupy body. Overall, this definitely had the most intense profile. We'd recommend this as a great coffee to use to use for a cold brew concentrate!
Cold Brew Iced Tea
Now that your cold brew iced coffee needs are covered, don't forget about your cold brew iced tea! Like coffee, tea can be steeped in cold or room temperature water to make cold brew for your summer menu. We recommend using 2 to 3 ounces of tea per gallon of cool water steeped for 4 to 8 hours depending on the tea and other botanicals if it is a blend.
In our Does Cold Brew Have More Caffeine? blog post, we briefly discussed the impact that cold brewing has on tannin extraction when steeping tea. Tannins are widely present in plants, and can be found in wood and bark, stems, leaves, roots, and fruits. Tannins taste astringent on the palate, which causes a mouth drying feeling. While some tannic taste is acceptable and even desirable in some teas and other beverages (ex. Darjeeling, wine), excessive tannins can be unpleasant. Tannins are less soluble in cold water, so cold brewed teas and herbs will typically have a smoother, sweeter taste!
Cold Brew Iced Tea Tasting
From decadent and unconventional to herbaceous and traditional, check out our favorites for your cold brew iced tea needs!
Decadent & Unconventional: Root Beer Tea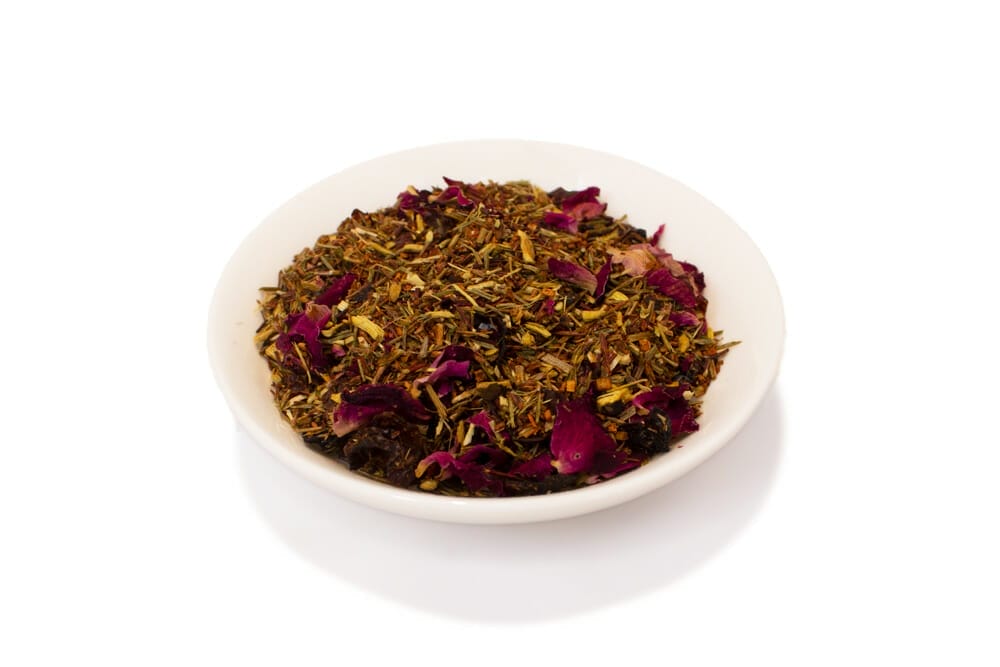 Our Root Beer blend continues to be THE top pick tea for cold brewing in the office! This caffeine-free rooibos-based blend includes licorice root for sweetness and body, plus rosehips, root beer flavor, and rose petals. We love it with lemon juice, but if you have root beer floats in mind, add vanilla syrup instead. This blend really shines on nitro with foamy bubbles and a creamy texture.
Rooibos steeps quickly, so we recommend 2.5oz of this blend per gallon of cool water steeped for 4 hours to 6 hours.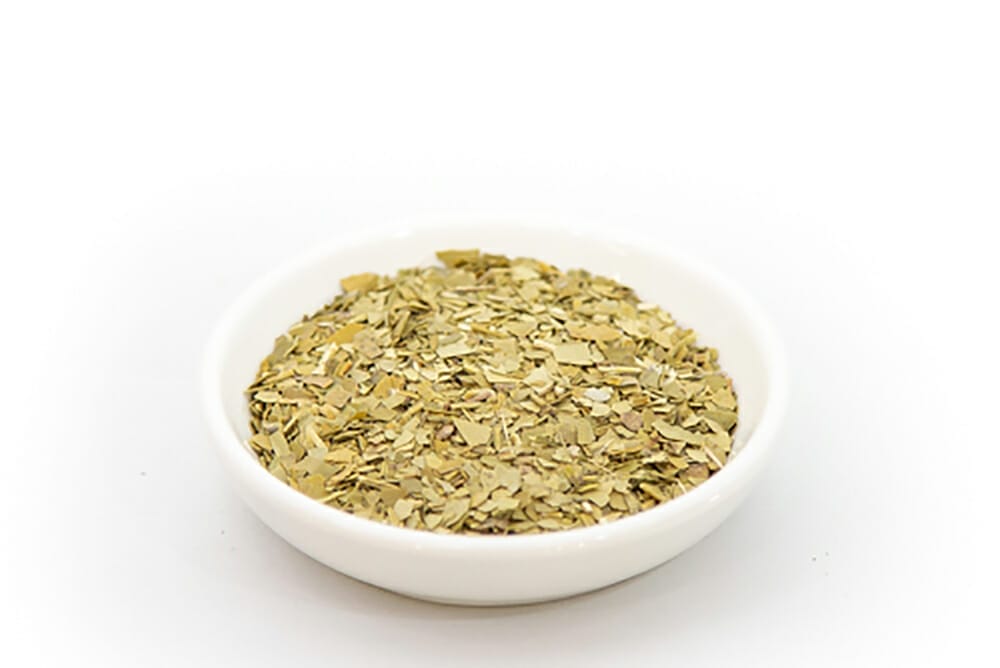 For a refreshing cold brew with a bigger boost of caffeine, look no further than yerba mate. The national beverage of Argentina, this plant has been enjoyed for thousands of years for its energizing properties and herbaceous character. Cold brewed mate is called tereré and is popularly sweetened with fruit or fruit juice such as citrus.
Traditional tereré keeps the mate leaves in the drinking vessel and a special straw called a bombilla is used to filter out the particles when drinking, and more cold water can be added as the beverage is consumed. For batch brewing for café and restaurant service, you can steep in a filter bag and remove from the water after steeping. The steep time for mate is fast, so you can enjoy it cold brewed in as little as 15 minutes. To get a stronger brew, let it steep for up to 8 hours. We recommend 3oz of mate per gallon of cold water.
For more info on yerba mate, check out our Explore the Source blog post!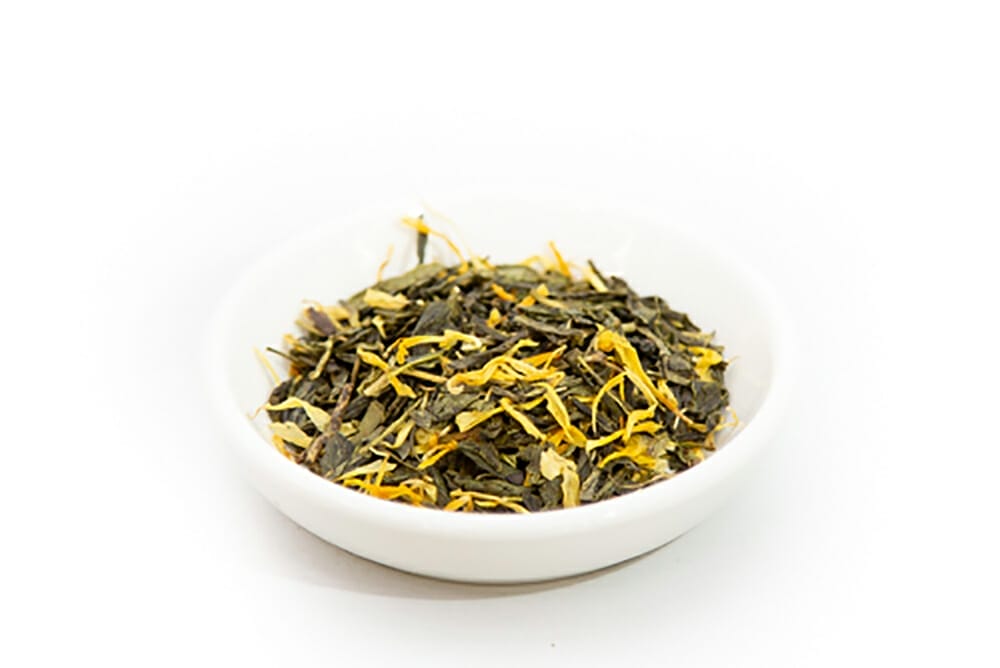 This green tea-based blend is perfect for the early afternoon when you need a low caffeine pick me up to beat the heat. Mild and vegetal Chinese sencha is paired with orange peel, pineapple flavor, mango flavor, marigold, cornflower, and key lime flavor for a colorful cold brew. Try it with coconut water ice cubes to be transported to the beach or poolside!
Green tea can become astringent when over steeped, so we recommend cold brewing 3oz per gallon of cool water for 4 hours to 6 hours.