Butterfly pea flower is a climbing plant commonly found throughout South East Asia. Throughout the world it is enjoyed as a tea and as a colorant for dishes such as coconut rice and dumplings. It has gained global popularity due to its vibrant blue color and color changing properties. Add butterfly pea flower tea to your café or bar menu for eye-catching drinks that change from blue to pink!
Butterfly pea flower tea contains an abundance of anthocyanin, the flavonoid responsible for blue, red, and purple pigment in plants. Blueberries, pomegranate and black rice are other examples of plants/grains that contain anthocyanin. Anthocyanin is pH sensitive and changes color when an acid such as lemon or lime juice is added. Like many other flavonoids, it has potential benefits as a functional ingredient. Anthocyanin and therefore butterfly pea flower is rich in antioxidants with antimicrobial and anti-inflammatory properties!
Shop Royal Tea New York Butterfly Pea Flower Tea
Our favorite ways to enjoy Butterfly Pea Flower Tea
Now that you're familiar with the color changing and health benefits of butterfly pea flower tea, give it a try! Below are some of our favorite ways to enjoy and/or incorporate butterfly pea flower tea into your cafe menu!
Butterfly Pea Flower as a Tisane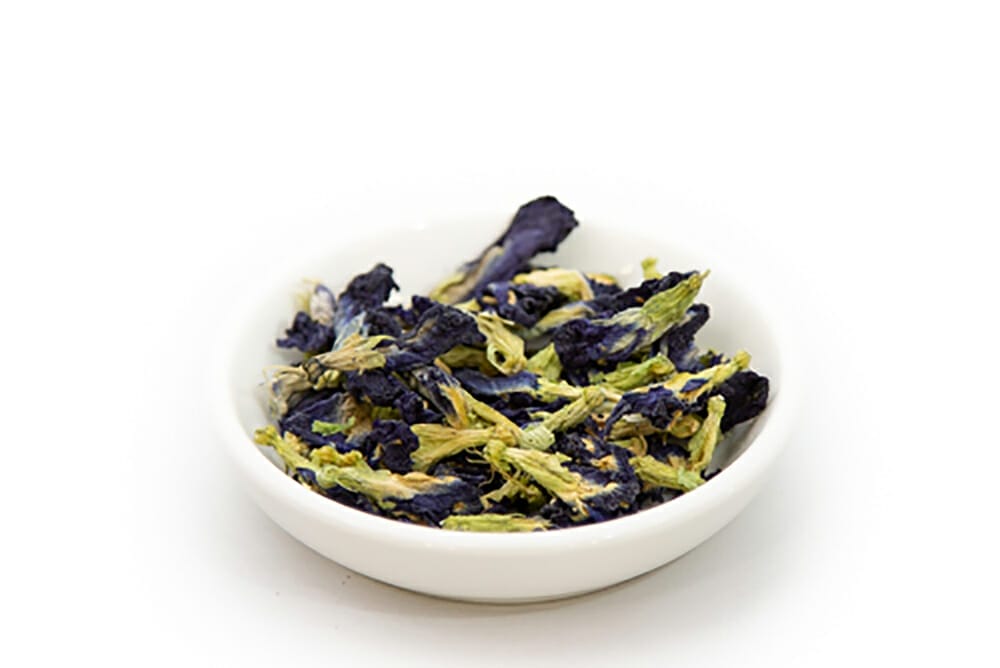 Butterfly pea flower has a mild flavor, so it pairs well with other ingredients. Some options are honey, mint, lemongrass, ginger, or fresh fruit pieces.
Hot brew – Steep 1 to 2 grams of butterfly pea flowers in 12oz of 212F water for 5-10 minutes. A little bit goes a long way!
Cold brew – Steep 1.5 to 2oz of butterfly pea flowers in 1 gallon of cold water for 4 – 8 hours.
Butterfly Pea Flower with lemon juice or tonic water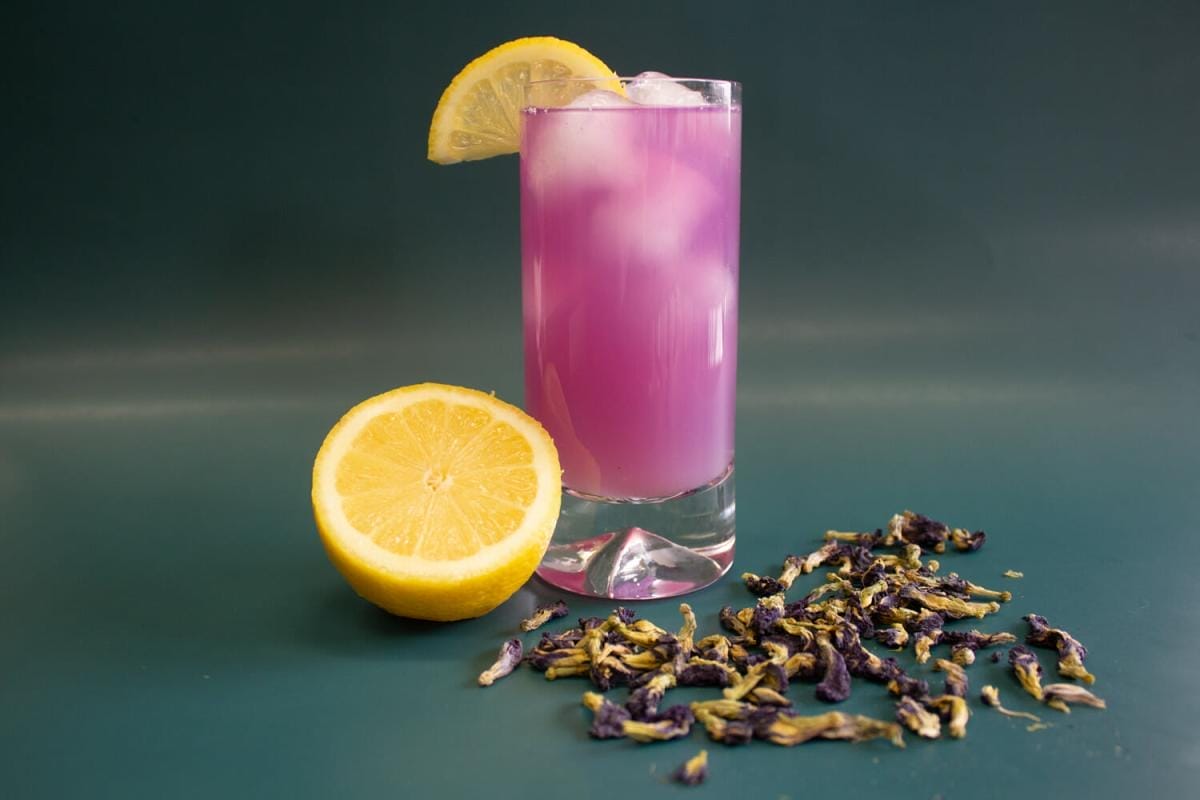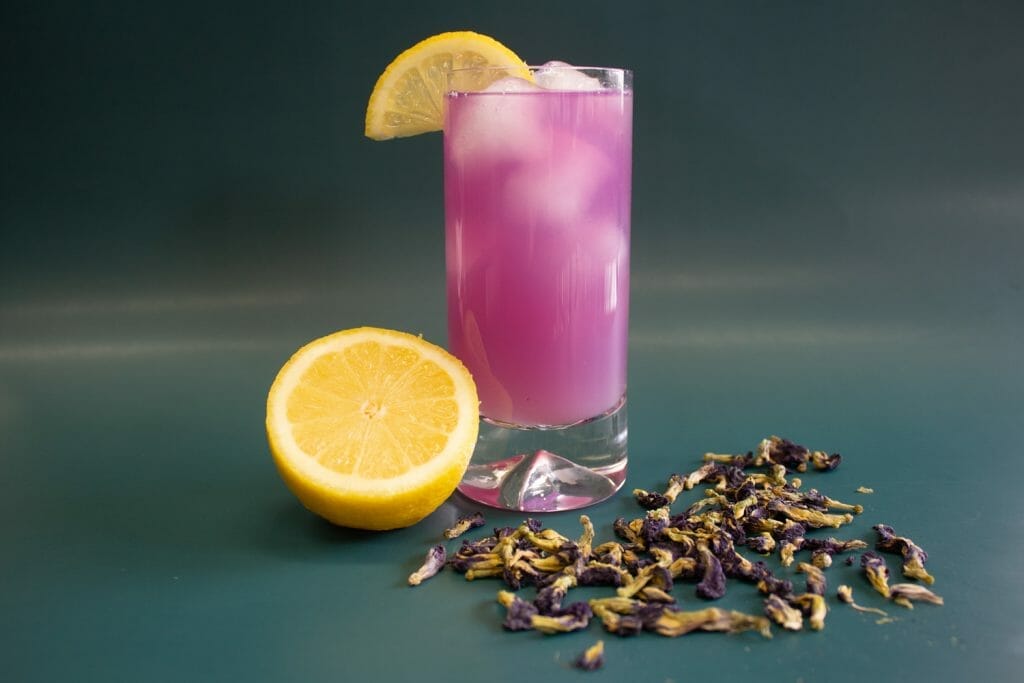 Once you have hot or cold brewed your butterfly pea flowers, time to make some magic! Lemon juice, lime juice, and tonic water all have a pH between 2 and 3, the perfect level of acidity to change the color of your tea. Your drink will change from blue to purple to pink as you add the lemon juice. Try using a spoon for a more dramatic layered look. Consider adding edible glitter for a galaxy swirl effect. Try using flavored tonic waters like lime, elderflower, or rose for purple pink summer drinks.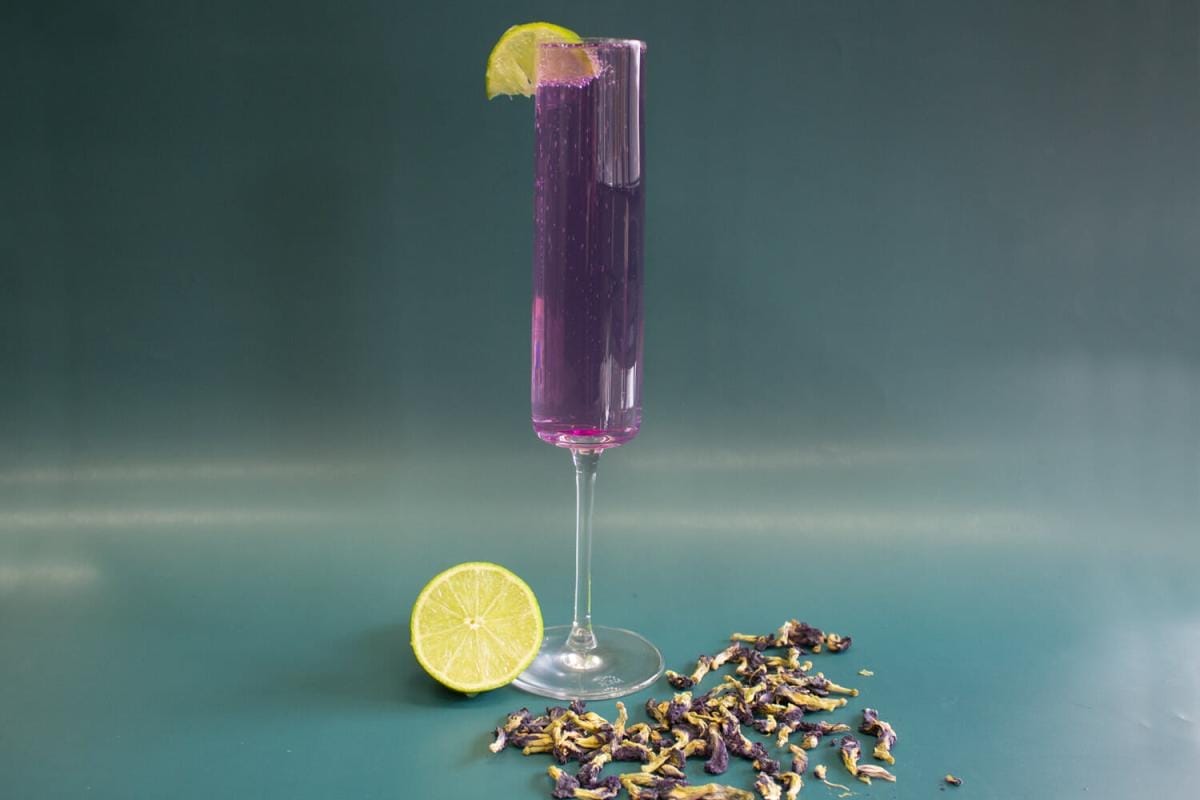 Simple Syrup
Looking for a way to add a punch of color to your drinks? Create a simple syrup! Combine equal amounts of sugar and water and heat until the sugar is just melted completely. For a richer simple syrup, double the amount of sugar. Steep butterfly pea flower in the hot mixture for about 20 minutes, then strain into a bottle. Simple syrup will keep in the fridge for about a month. Now you can add bright blue color to your specialty drinks, lattes and cocktails with ease!
Tea Latte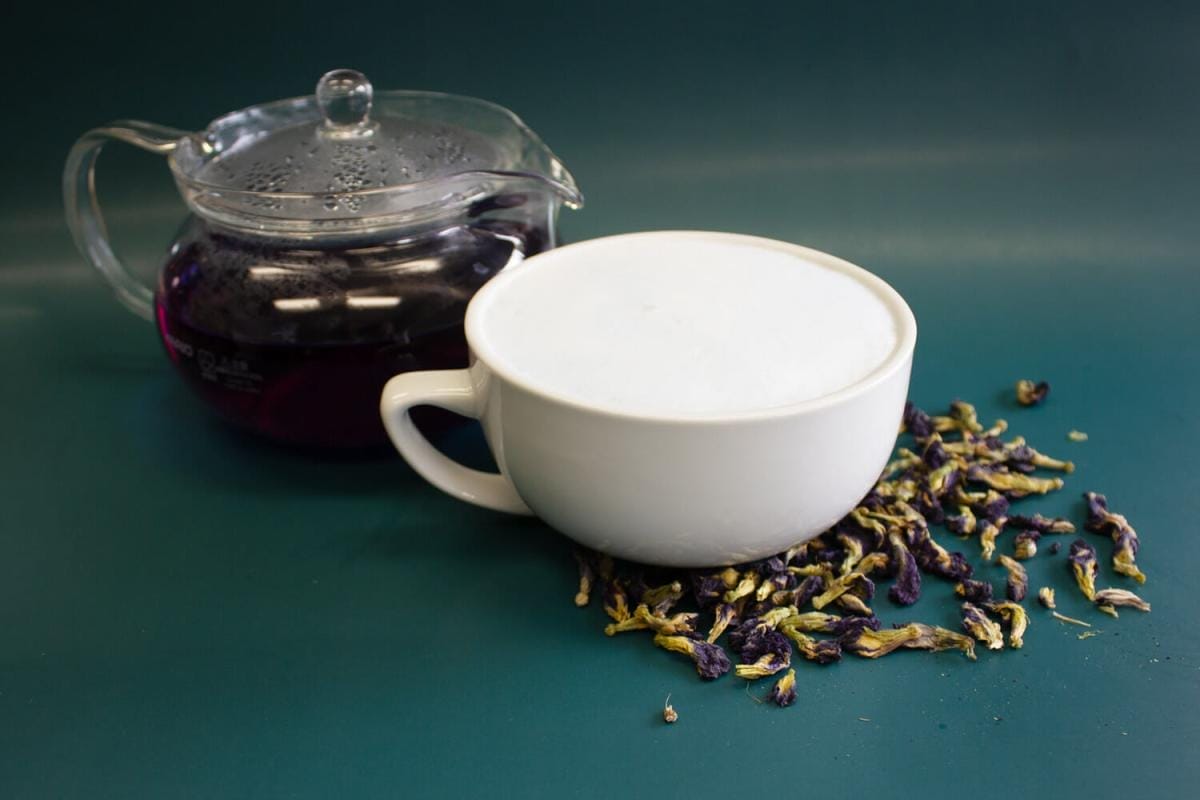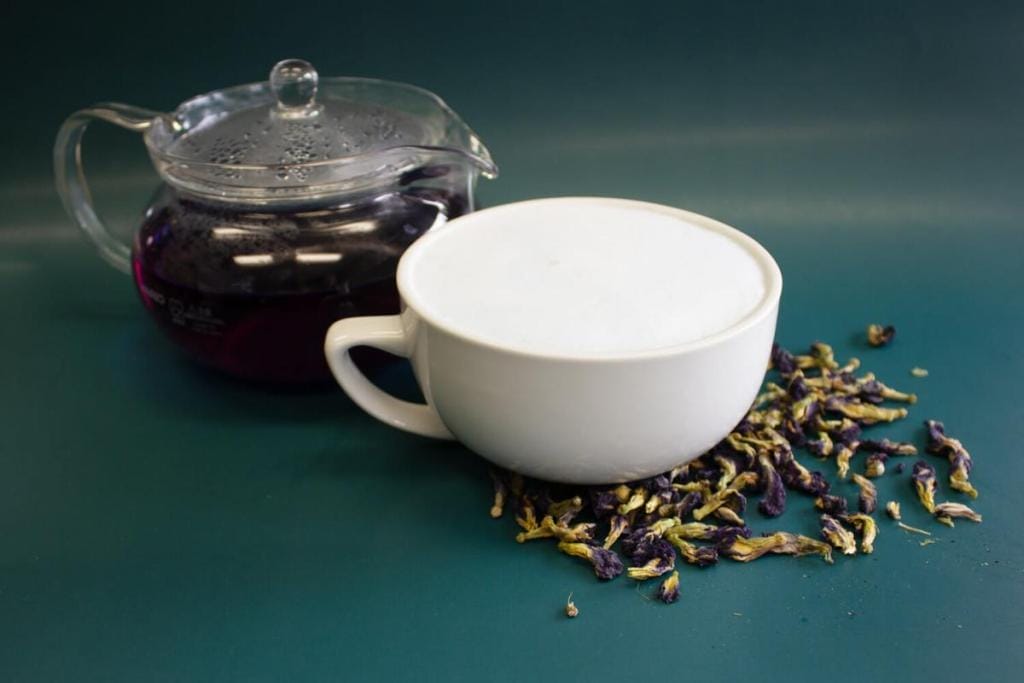 Tea lattes are a great way to maximize your tea inventory and add color to your menu. For a light blue latte perfect for spring and summer, try using butterfly pea flower as a base with a frothed milk of your choice.  This also goes great with tapioca pearls if you serve boba tea!