By: Andrew Blyth & Tom McLaughlin

The C Market, what's happening?
It's six weeks into 2022 and we have another C market high to digest…
After trading in a 15 cent range (2.3000-2.4500) for the first 5 weeks of this new year, coffee futures broke through the resistance of $2.4500 last week, trading to another 10 ¼ year high at $2.6045. Looking at the global picture of coffee, not much has changed. There continues to be concern about global shipping logistics, and the continued decline of ICE Certified warehouse coffees stocks*, which now stand at 1,028,006 bags as of Feb 16. This is the lowest these stocks have been in 22 years. Below is a graph showing ICE Certified Coffee warehouse stocks for the past 7 years.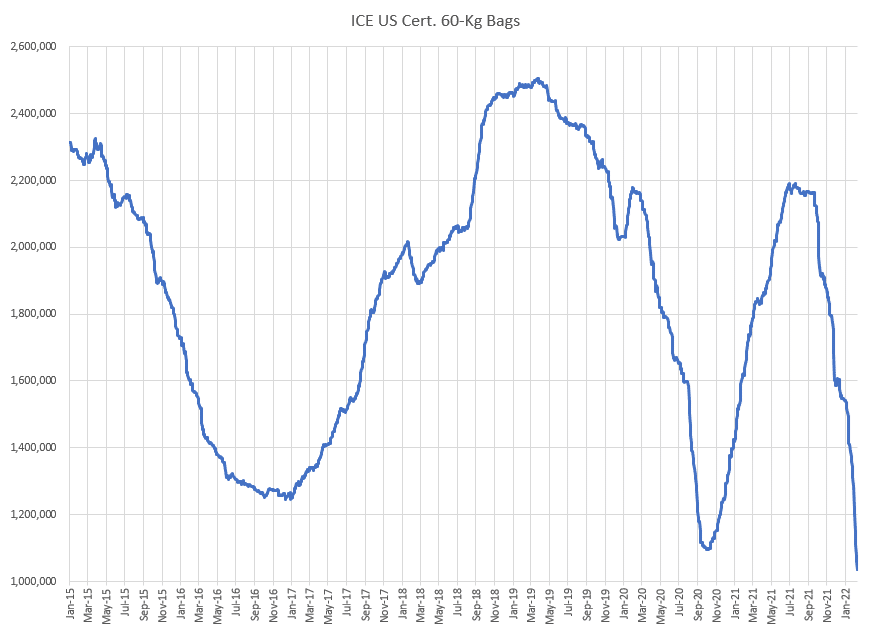 The main focus for most market participants continues to be the upcoming Brazil crop. Estimates on the size of this crop vary from a high of 68 million bags to 55 million bags (arabica and conillon (Brazilian Robusta) combined). Marex Spectron, a financial services company based in the UK that specializes in commodity research, was the latest to make a prediction about this crop, pegging it at 56 million in a report sent out this week. For context, the average number of exported bags over the last 5 years was 37,960,490. With the range of crop estimates varying so widely, it shows uncertainty in the market and tells us to expect more volatility until the 2022 harvest is well underway.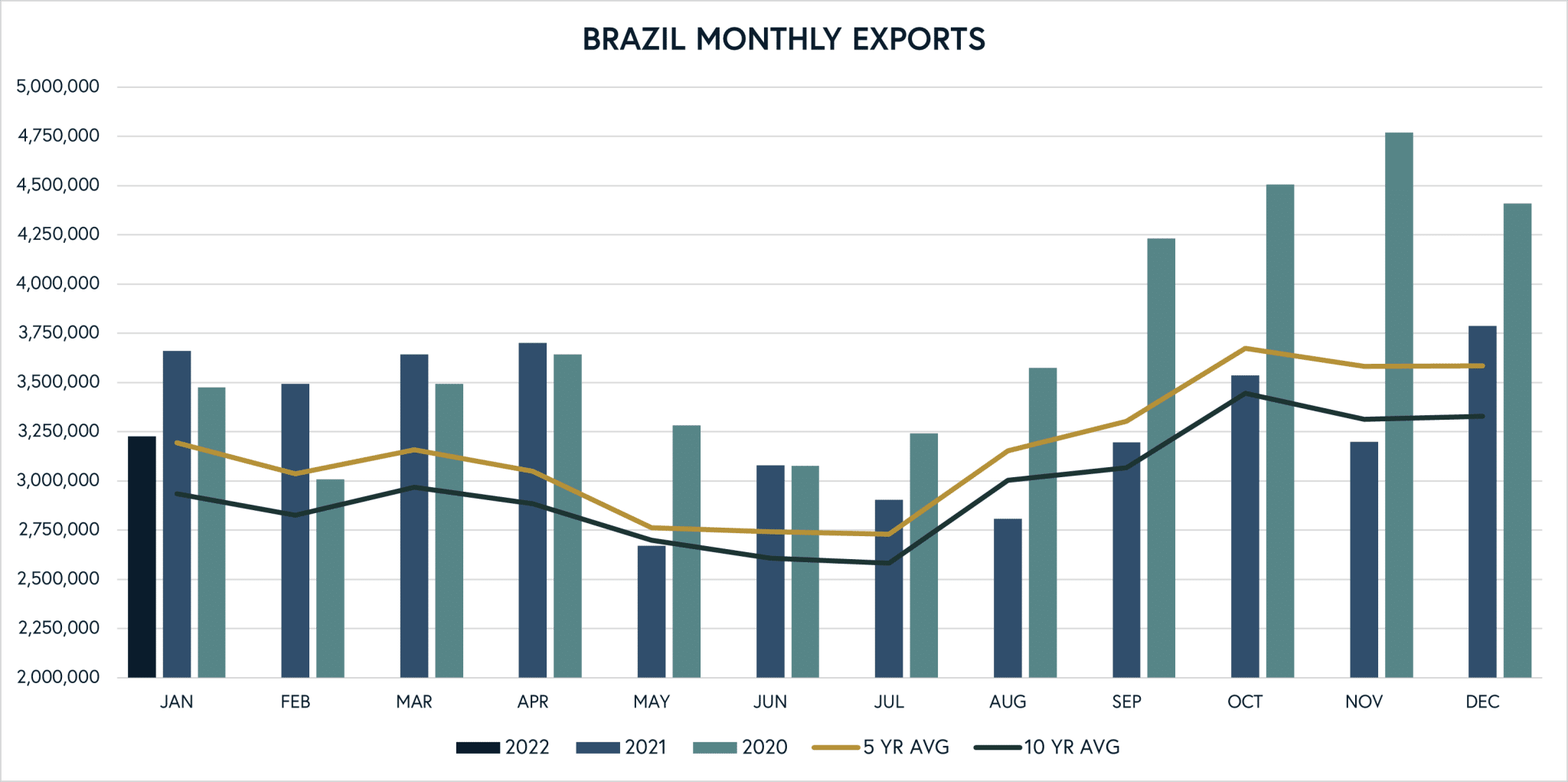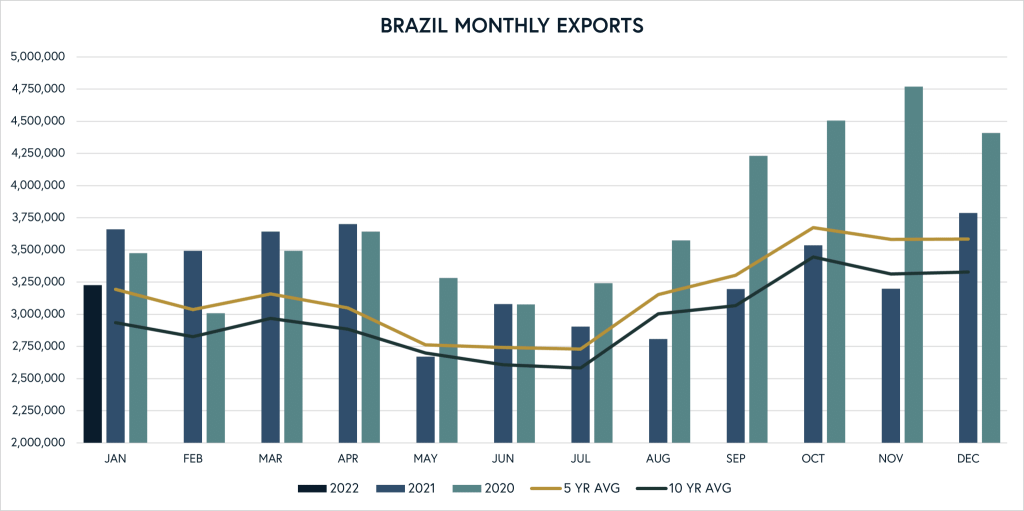 The C Market, what's next?
Until then, we will continue to do what we do best, source great specialty green coffee from our valued partners across the globe and stay focused on quality and logistics to ensure we have the coffee you need, when you need it. Fresh arrivals from Brazil and Burundi are expected this week and Ethiopia, Kenya and Central America are on the horizon. So call or email us for guidance. We will help you navigate this changing market to ensure you have the right coffees in your shop.
Talk soon,
The RNY Trading team
*What are certified stocks? It basically a pool of green coffee stored around the world that acts as a "reserve" for the Coffee market. Think OPEC for Oil or Fort Knox for Gold.
WANT MORE? CHECK OUT OUR LATEST BLOG POSTS
Explore the Source: All things Peppermint