RNY Coffee trader Evan Kluender recently traveled to Brazil to meet with one of our partners, Legendér Specialty Brazilian Coffee. Learn more about Legendér and what makes them so different from large coffee producers in Brazil!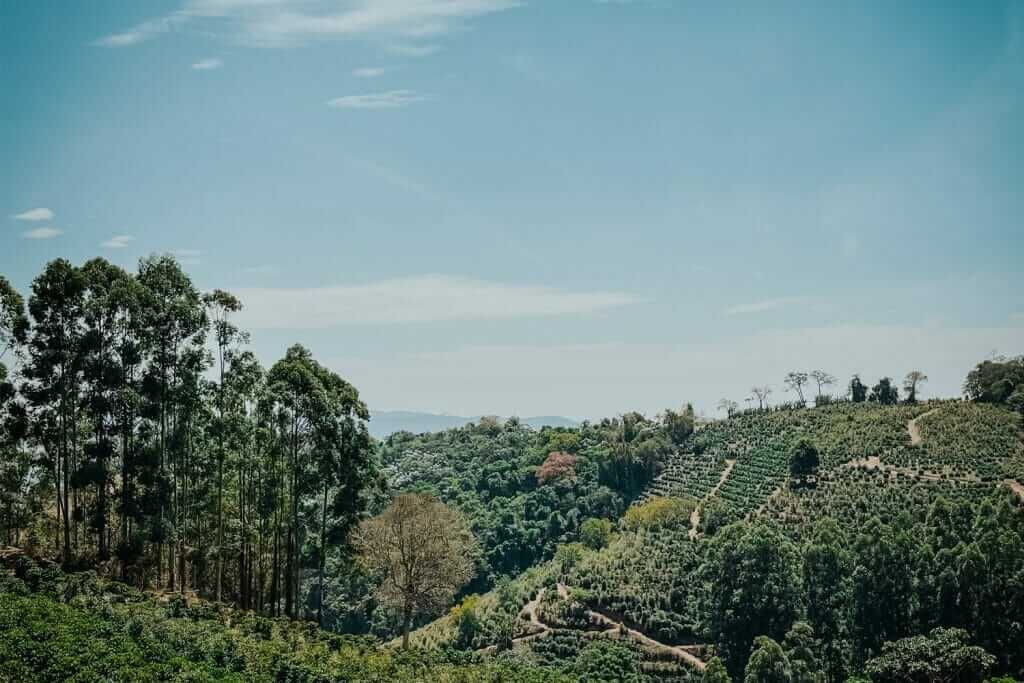 If you're familiar with the coffee industry, you probably know that Brazil is a massive exporter of coffee. They're so massive, in fact, that Brazil produces about 40% of the entire world's coffee! This is largely because of the nation's topography, composed of large, flat and open fields. Because of this land, most Brazilian producers use mechanical harvesting methods on their farms. These farms, known as Fazendas, focus on producing coffee in large quantities. Therefore, Fazenda farmers are encouraged to focus on quantity over quality.
In the specialty coffee industry, we often think of Brazilian coffee as simple and utilitarian. However, what many don't realize is that this doesn't apply to all coffee from Brazil. Quality Brazilian coffee exists if you know where to look, enter Legendér Specialty Coffees.
The Beginning of Legendér Specialty Coffees
In the mountains of Sul de Minas, there are hundreds of small, family-owned and operated farms called Sitios. Compared to Fazendas, Sitios have a much smaller footprint. These small coffee farms are typically at high altitudes, allowing the farmers the unique opportunity to produce quality specialty coffee.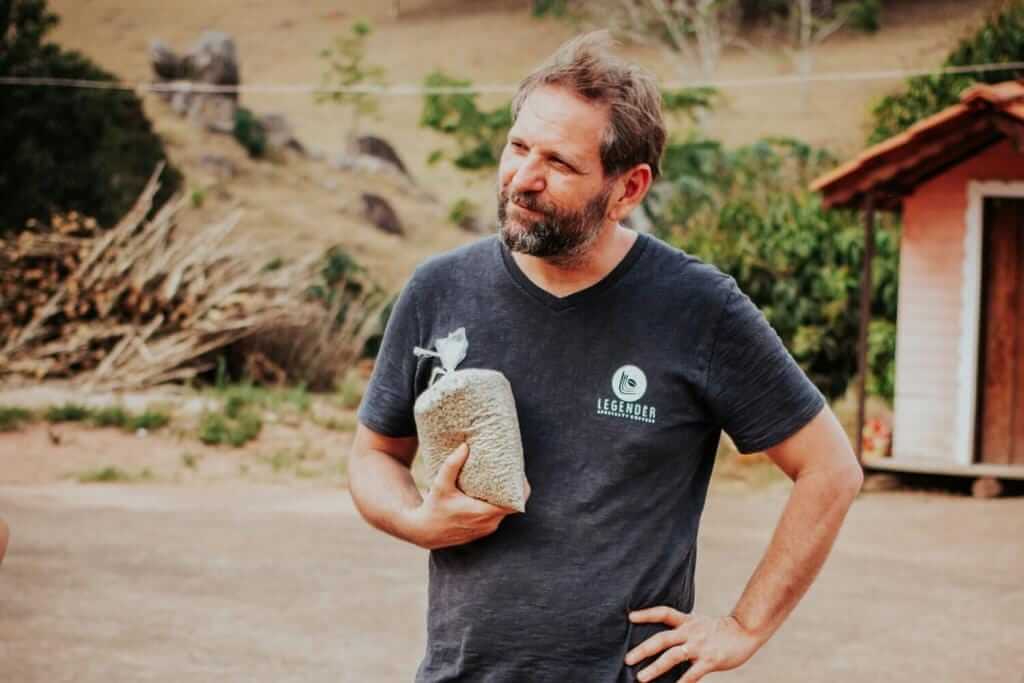 Ten years ago, Demilson Batista saw the opportunity to export quality specialty coffee from these sitios. In 2012, he established his exporting company, Legendér Specialty Coffees, in Machado, a small town in Sul de Minas. Machado and the neighboring towns of Poco Fundo and Campestre were full of untapped potential from these Sitios. Demilson made it his goal to work with these producers. He encourages them to sell during peak freshness so that they get paid out above the market rate.
In 2013, the team at Royal New York connected with Demilson and started working together shortly thereafter. We are proud to be partners Legendér, and are happy to provide direct trade access for our customers to these specialty Brazilian coffee sitios. Without Demilson and Legendér, these farmers would likely not have the opportunity to export their coffee to markets outside of Brazil.
Specialty Brazilian Coffee Sitios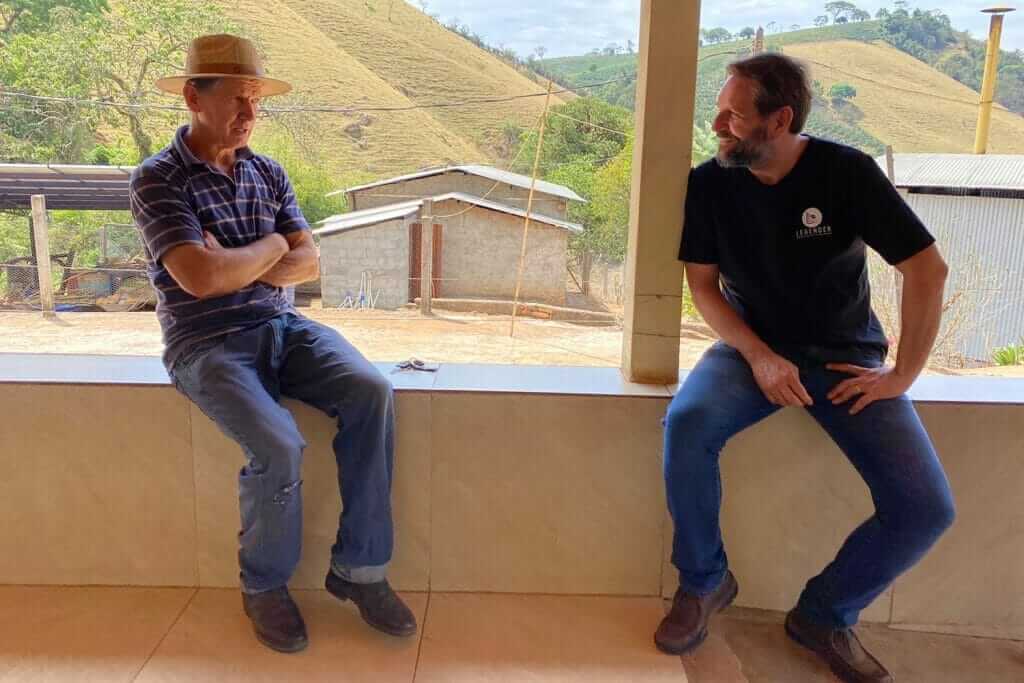 Brazilian coffee from specialty sitios are some of the most ethical, sustainable and traceable coffee you can find. In Brazil, it is required that farmers maintain at least 30% of their land as preserved rainforest. This not only keeps the farms beautiful, but it also provides a habitat for local wildlife and shade to protect the coffee trees. On the environmental front, sitios don't have a need for chemical fertilizers. Everything they need to keep their soil healthy is right there on the farm, resulting in a coffee that is free of any harmful chemicals from fertilizers.
Legendér pays producers fairly for their coffee with premiums added for high scoring coffee. They even will pay these premiums after the original purchase if the coffee ends up cupping better than expected. This model not only provides a more substantial income for farmers, but it also incentivizes them to continue offering great quality lots of coffee.
What's next for Legendér
While Legendér has a strong infrastructure and network to export coffee, they recently needed additional warehousing to accommodate the large quantities of coffee. To support this growth, Legender partnered with COOPAMA, a cooperative in Machado. COOPAMA has sufficient warehousing to accommodate all of Legender's coffee, a perfect match! Because of this partnership, Legender can now widen their net and discover new sitios, while giving farmers the ability to store and insure their coffees. This enables the farmers to focus solely on producing the best quality possible in a way where they don't have to worry about lots of coffee aging past peak quality or being stolen.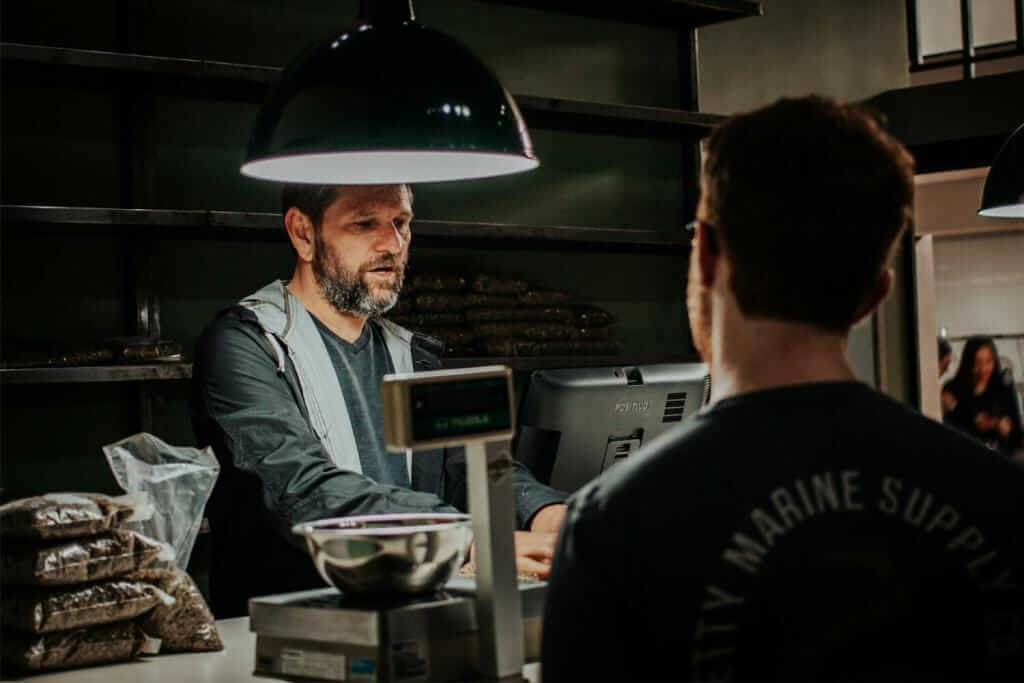 Convincing farmers to change their production focus from volume to quality is an uphill battle. However, for the farmers that choose to work with Legendér, it's proving to be an incredibly beneficial decision. There's still plenty of work to do, but Demilson and his team at Legendér are making great strides in tandem with COOPAMA to bring these amazing coffees to the rest of the world!
Want to try some of these stellar coffees? Check out our available and upcoming Legendér lots below!
Legender Lots Available Now:
SHOP RNY # 50993 Brazil Natural Legender Especial 17/18 (Grain Pro) FL Warehouse
SHOP RNY # 51079 Brazil Natural Legender Especial 17/18 (Grain Pro) WI Warehouse
Legender Lots Coming Soon to NJ:
RNY # 50995 Brazil Natural Legender Especial 17/18 (Grain Pro)
SITIO COLINA
Mr. Scalco, owner of Sitio Colina, believes that although his total production might be smaller than some, the quality of his coffee more than makes up for it. We agree! Learn more about RNY # 53170.
SITIO GAMELAO
Sebastiao Eloi Miranda lives at Sitio Gamelao with his wife Tereza. He started working in coffee as a picker for other farms, eventually purchasing his first piece of land at age 25. Learn more about RNY # 53174.
SITIO POSSES
The Correa Family, Jose & Regina and their sons, Paulo & Joao own and operate Sitio Posses. They state, "We live a simple but very comfortable life, we have all we need thanks to coffee." Learn more about RNY # 53165.
SITIO MORTADELLA
Sitio Mortadella gets its name from owner Eldo Barros. His nickname, Mortadella, comes from his childhood habit of only eating mortadella out of sandwiches his mother made. Learn more about RNY # 53168.