Autumn has arrived here in the northeast. Leaves are falling, sweaters are being dusted off, and the young at heart are thinking about Halloween costumes. However, for Senior Coffee Trader Camilo Yubank, this time of year excites him for a different reason. Coffee from his favorite region in Colombia is about to arrive at the Royal New York warehouse! Read on as Camilo traces our Nariño micro lot program back to the beginning and shares some of our upcoming offerings.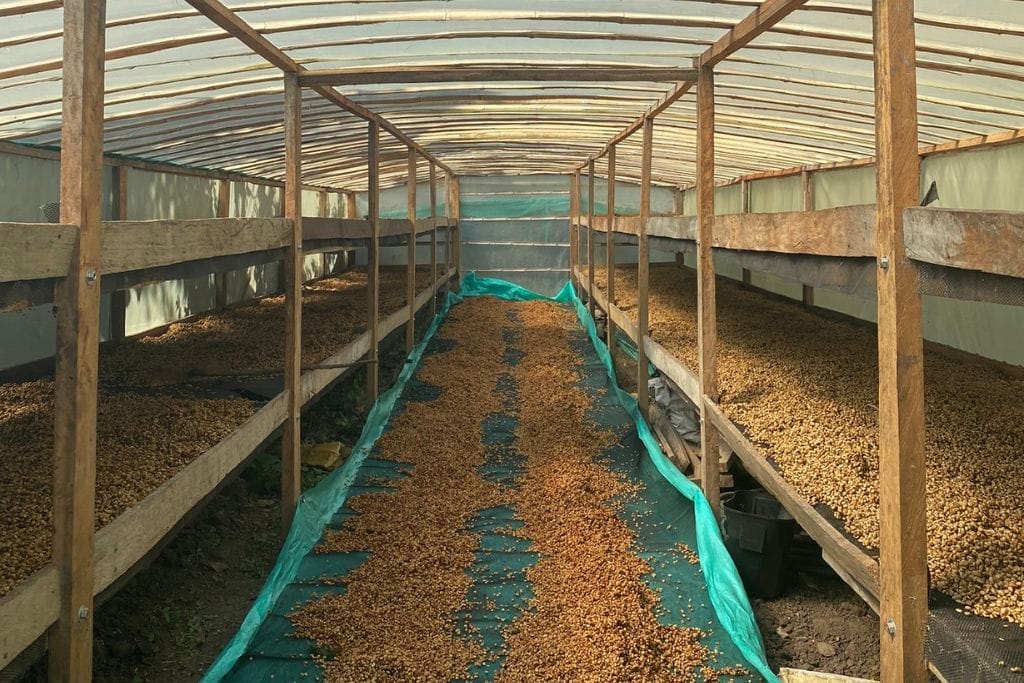 Starting Our Nariño Program
We began building our Nariño program in 2017 with Pedro Echavarria and Pergamino Exporters. The initial thought was to identify exceptional coffees that could be traced back to their producers. After separating micro lot quality, they would create regional blend profiles with complex flavors. These flavors would be a step above the traditional Excelso EP offered by large exporter houses.
Besides having access to these coffees, we wanted to create as much of a positive impact as possible. Moreover, we wanted to bring a lot of producers out of the commercial coffee trade and into the world of specialty coffee! The idea was simple: pay more for coffee, and the producers will come.
The Pergamino Proposal
However, we wanted to turn the conventional method on its head. Traditionally, exporters compete in the local market by offering producers more money. After exporters buy the coffee, their mills sort it into micro lots or Excelso EP blends. While farmers are paid in the local buying spot at the time of delivery, exporters then disappear, essentially saying, "Good luck until next season."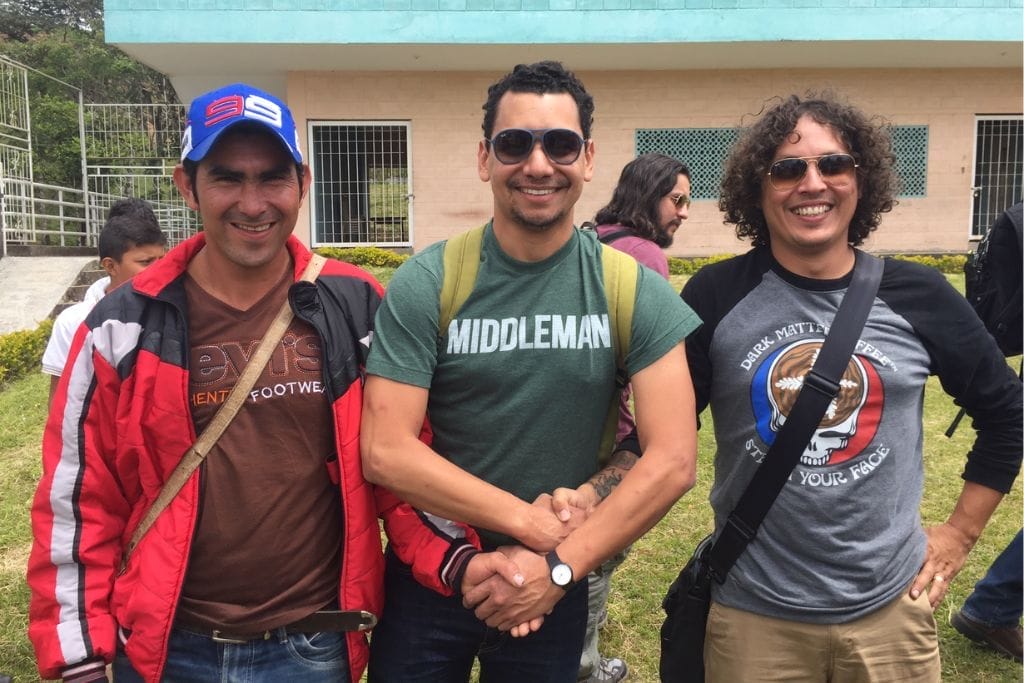 Thankfully, the Pergamino approach was different. Their goal was to empower producers, not just by being another buyer but by presenting them with a challenge: If you think your coffee is the best, bring it to us, and we'll partner with you to position it in the international market at the best possible premium. Then, if your coffee hits our standard of purchases to qualify for our "Producers Alliance" program, you'll be paid 20% above the local market. Finally, if your coffee passes the mark for the regional blender profile and is positioned as a micro lot, you'll receive a second premium. That premium will average about a dollar more per pound on top of the initial premium.
Word spread like wildfire. Across all the different coffee regions, people heard about these young guys from Medellin looking for partners. Soon, over 100 small farmers came from Buesaco, La Union, and Aponte. These were farmers that produced anywhere from just 2 to 15 bags a year but were confident in their coffee's quality. Each farmer wanted a shot at the opportunity of having access to an international market and better premiums.
Nariño Micro Lot Program Today
Fast forward to our 8th year in collaboration. The Nariño "Producer Alliance" program has continued to grow and is just as vibrant as its first year. If you've never purchased one of these coffees, don't miss this opportunity to pick a few bags. Alternatively, take an entire lot! Link your name to a specific producer and be part of the "Producer Alliance" story. We have many Nariño micro lots on the way, some of which you can read about below. They disappear almost as quickly as they arrive, so make sure you don't have to wait to get yours until next year.
Upcoming Nariño Micro Lot Arrivals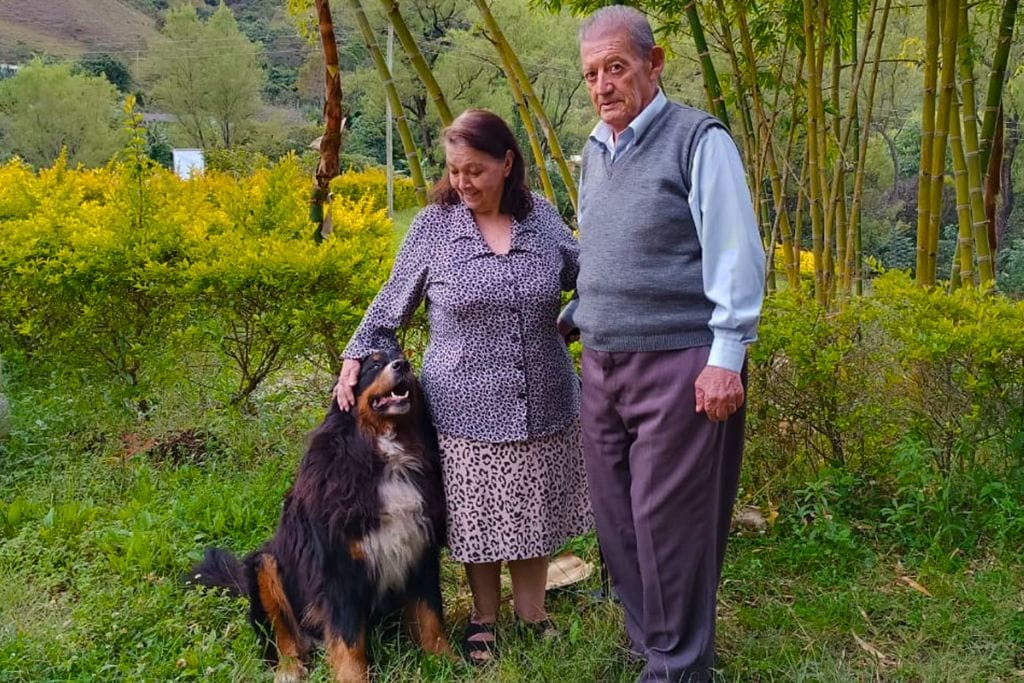 San Miguel-suyay is a 10-hectare specialty coffee farm located in Buesaco, Colombia. Farm owner Don Claudio Leon has been growing specialty coffee for more than 50 years. He is passionate about growing coffee because it's part of his family tradition and is a long-lasting and beautiful plant.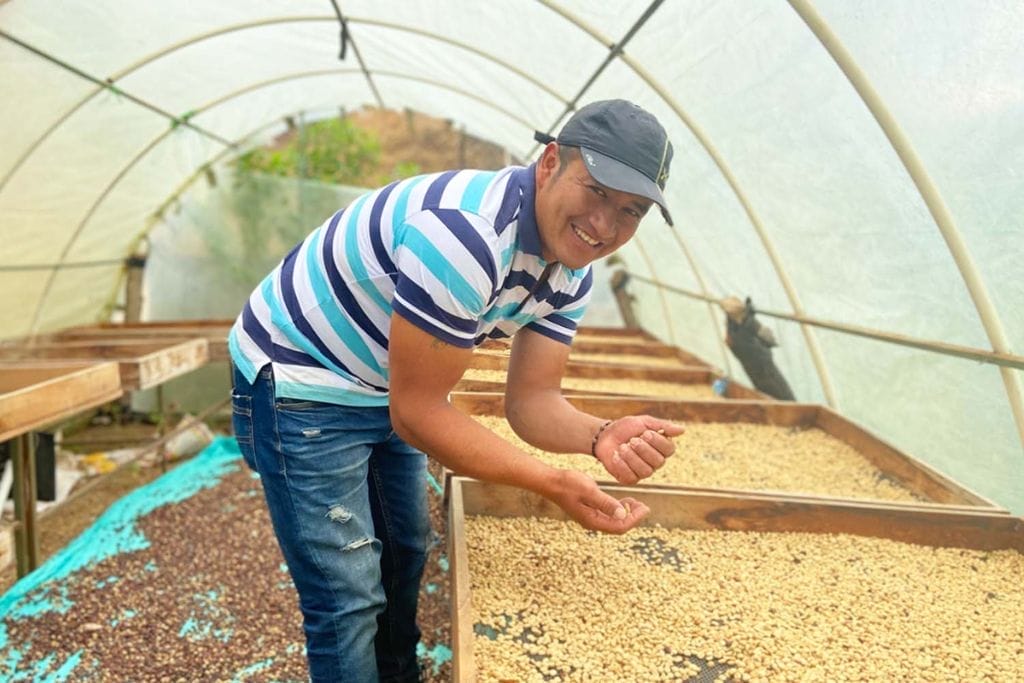 David Gomez lives with his wife and 2 sons. Though one of his sons helps him with his 2 acre farm, he believes that it's hard to convince younger folk to stick to coffee. "They want the easy city life," David says. He unfortunately lost his father to violence associated with the drug trade, and he tells us that coffee has saved his life and those of his children.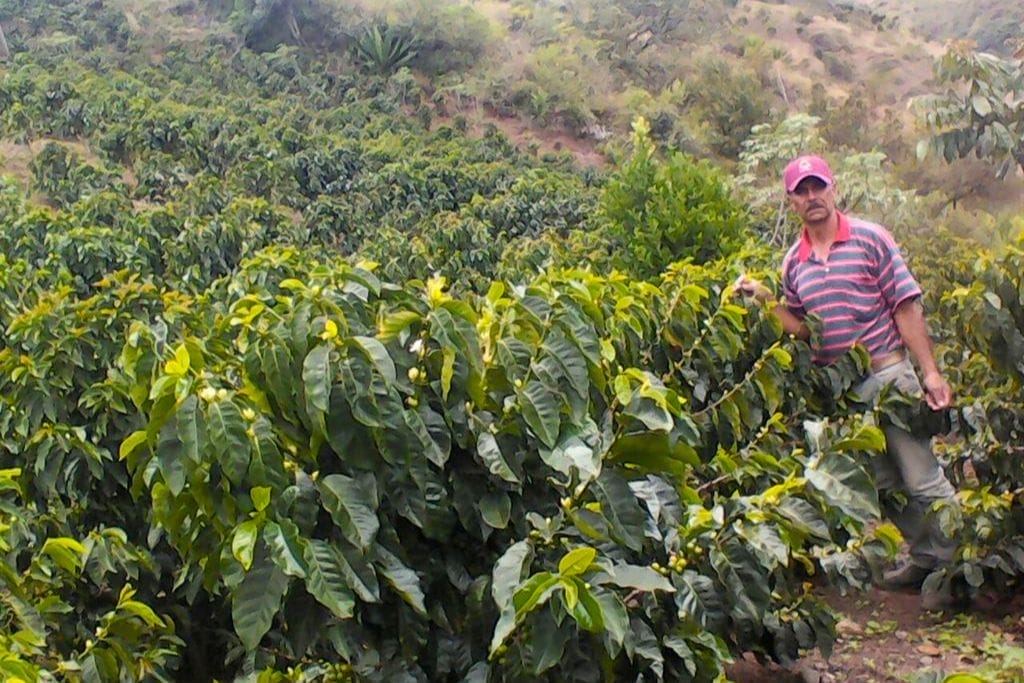 Finca Bella Vista is owned by Don Marco Fidel Lopez, a lifelong coffee producer from the Las Cochitas sub-municipality of Buesaco. Up until about 10-15 years ago, the region was in conflict, and he was one of many men forcibly recruited for guerrillas controlling the area. Thankfully, Don Marco has been able to return to coffee production and is happy to be following his life's passion.