SCA Brewing Foundations @ PCR in Kailua, Kona HI – postponed, new date TBD
This course is part of a Cafe Series that Pacific Coffee Research is hosting, and Royal NY is instructing, March 26 to April 1, in Kailua-Kona, HI.  The Cafe Series is the result of a collaboration between Labs and Friends from Atlantic to Pacific.  So, if you would like to develop a solid foundation in Coffee Preparation or maybe just have dreams of opening a cafe one day AND want to escape the cold, to learn more about coffee on a coffee farm… This series is for you.
This series includes Foundation & Intermediate levels of the Barista & Brewing SCA CSP Modules.  
Registration for this course (as well as the other courses in this series) can be found here. The price for this individual course is $500.
Pacific Coffee Research is a Specialty Coffee Association Premier Training Campus, quality analysis & cupping lab, roastery, and Hawai'i coffee education center in Kailua-Kona on the Big Island of Hawai'i. PCR's specialty coffee lab is located on a carbon-neutral coffee farm in North Kona alongside hundreds of coffee trees. This allows them to seamlessly incorporate farm visits, lectures by local producers, and other unique and valuable supply-chain perspectives into each of their courses.
This course, Brewing Foundations is designed to introduce core brewing skills and useful tools & equipment to people with little to no previous brewing experience. Students will gain valuable experience with basic extraction principles, while learning to identify common flavor profiles produced by different brewing methods. By the end of the class, you will come away able to brew coffees using the appropriate recipes, tools, and necessary information. Our goal is to teach you how to produce great coffee for any brew method or device with tangible data to guide you through the process.
Topics covered in this course include:
Introduction to Coffee
Brewing Guidelines
Brewing Methods & Equipment
For more information on this course or the cafe series please email: education@royalny.com
Cancellation Policy:
If you are unable to attend this class after signing up, you will receive a full refund only if we are able to fill your spot.
SCA Brewing Foundations @ PCR in Kailua, Kona HI – postponed, new date TBD
When:
March 26, 2020 @ 9:00 am — 5:00 pm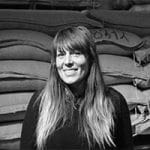 Instructor: Zoey Thorson
Coffee Pro/Veteran Educator. Over 10+ years of teaching a wide variety of coffee disciplines to a diverse student base around the world. Q-Grader and SCA Authorized Specialty Trainer. In 2019 Zoey became the Director of Education for The Lab by Royal NY. Zoey is friendly, approachable and informative with a vast knowledge base...come take a class at The Lab and see for yourself.
05:00
Minutes
Left to Checkout