Building a Wholesale Program – Virtual Course (consisting of 4 classes)
So, you want to start selling your coffee to other cafes?  But how do you begin?  Whether you are already a roaster/retailer or you are planning on roasting and developing a wholesale program this class will help to get your start.  We will go over all of the basics of starting up your wholesale program, or further develop the one you already have.
In this one day intensive workshop we will learn, review, discuss and workshop the following:
Prospecting – How to find your market base and make sure they find you
Quality and Your Brand – Setting Standards
Customer Service and Account Maintenance:

Training/Education Services
Lease/Sell/Reselling/Lending Equipment
Other Support – Supplies, non-coffee products, attention

Scaling in a sustainable way – How to move fast without getting ahead of yourself
This class is designed for either newer or yet to happen roasters looking to wholesale their coffee as well as retail/roasters looking to expand into wholesaling.
This is a virtual course.  We will be meeting weekly on Tuesday evenings for 2 hours.  The course will consist of 'zoom meetings and presentations, as well as some small online assignments/activities in between the weekly meet ups.  If you are unable to attend one that is quite alright.  The recording of the zoom meeting/presentation will be sent out to all registered students on Wednesdays! 
Cancellation Policy:
If you are unable to attend this class after signing up, you will receive a full refund only if we are able to fill your spot.
Building a Wholesale Program – Virtual Course (consisting of 4 classes)
When:
July 14, 2020 @ 6:00 pm — 8:00 pm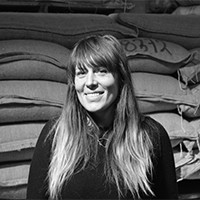 Instructor: Zoey Thorson
Coffee Pro/Veteran Educator. Over 10+ years of teaching a wide variety of coffee disciplines to a diverse student base around the world. Q-Grader and SCA Authorized Specialty Trainer. In 2019 Zoey became the Director of Education for The Lab by Royal NY. Zoey is friendly, approachable and informative with a vast knowledge base...come take a class at The Lab and see for yourself.
05:00
Minutes
Left to Checkout