The RNY Lab is back in action, coffee classes are now on the calendar for January, February & March. Put yourself first in 2023 and get that additional coffee education you've been thinking about, sign up today!
RNY Lab Guest Instructor Thomas Ameloot will be teaching the CQI Q & SCA coffee classes this February and March. We know you have questions, so Thomas set out to answer these and more for you, check them out below!
CQI Q Arabica and Flavor Combo Course
How much coffee experience is recommended before taking the Q Arabica Combo Course?
The more experience, the better. A good place would be at least 1 year of engaged coffee work where the individual has been trained in cupping with the SCA cupping form and has been reading about coffee history, origin, and preparation.
I actually only cupped coffee 4 times before my Q, but I had been in the industry for about 4 years so I had built up coffee knowledge and some sensory skills which made the exams a bit easier.
What's the best way I can prepare for a Q Arabica Combo Course?
Study the materials available. The SCA Cupping protocol is heavily relied on. Cup coffee using the SCA Cupping form with any Q graders or SCA Professional cuppers you may know. If you have access to the Le Nez du Cafe, practice identifying any specific experience you have with each aroma in each of the four categories.
How much time is recommended to prepare for the Q Arabica Combo Course in advance?
Most people who take the Q Arabica Combo Course have been preparing throughout their coffee career. Any experience cupping coffee using the SCA Cupping Form ahead of time will be helpful.
What's new with Q?
We are now in version 5 of the Q since the end of 2022 and things are a bit different. For Gustation (sensory skills) we have added bitter as the fourth modality and are only giving 2 mixtures in part 3 of the test instead of the previous 2 or 3.
CQI has partnered with Flavoractiv to introduce a new Flavor module. This is still in the development phase so scores are not currently used.
Triangles now consist of only two coffees rather than a possible 3 or 4. They've also moved the general knowledge test to an online format which ensures each participant receives a different version of the test
If I took parts of the Q exam at a different location and with a different instructor, can I take retakes @ Royal NY?
Yes! Please contact us and we will provide you with next steps on how to sign up.
How much time will it take after the Q exam to get my results back?
Results are usually available in 5 business days or less days.
SCA Coffee Classes
I'm new to coffee, which class is best for me?
This really depends on your goals, but the SCA Foundations is a great place to start. Each Foundations course is one day long and gives you a deeper insight into that pathway whether it's Barista, Sensory, or Roasting.
Do I need to take the Foundation Level of the SCA coffee classes before the Intermediate Level?
No, you do not need to take the Foundation Level. The Foundation Level is strongly suggested to take first if you are new to coffee or have worked in coffee for less than 6 months. The Foundation Level is also suggested if you are not nor have ever worked in the module you are taking. For example, if you have been a barista for two years and are taking SCA roast courses, we would suggest you start at foundation.
What portion of the SCA coffee classes are hands on vs. classroom setting? Is this consistent across foundation and intermediate classes?
In all CoLabOps x RNY Lab Coffee Classes, we aim to have a balance between classroom and hands on learning. In fact, you'll find that we often lean towards hands on learning. If you attend a coffee class with us, you can expect equal or more time spent on physical activities.
Will there be hands on roasting in the Foundation or Intermediate roasting coffee classes?
Yes, Foundation is an individual's chance to get their first hands on experience with a sample roaster. In Intermediate we scale up and the individual gets experience with a production roaster.
Who would benefit most from taking the Sensory Skills class?
Sensory Skills Courses are where we build up our skills to analyze roasted and brewed coffees using our senses. Roasting and brewing coffee as a pour over or espresso are specific skills, but without sensory skills we can't objectively evaluate the coffees to determine their quality. Sensory Skills are ideal for baristas, roasters, green buyers, sales, and many other roles.
Do you receive a separate SCA certification for each coffee class?
Each SCA coffee class has a certification. Eventually you can get the SCA Coffee Diploma when you reach 100 points. You can learn more about this here!
I'm interested in multiple SCA coffee classes, do you offer any discounts?
Yes! When you attend more, you can save more! When you sign up for and purchase two or more SCA coffee classes at the RNY Lab you will receive a 10% discount. Note that the discount automatically applied at checkout, no code necessary.
General RNY Lab Questions
I'm not local and am taking coffee classes that span multiple days. Where should I stay?
The Hampton Inn Piscataway is located just over 1 mile and a quick 4 minute drive from the RNY Lab. You can find more information here.
Should I skip breakfast? What should I eat?
For sensory focused courses, it could be tempting to skip eating, just so your palate is clean. However, we do not suggest this. Please eat as you normally would. Our brains can get wonky if we change our normal habits. Just try to avoid any strong foods including foods high in acidity, sugar, and salt.
Will there be snacks?
Yes, indeed. There will be snacks.
About the Instructor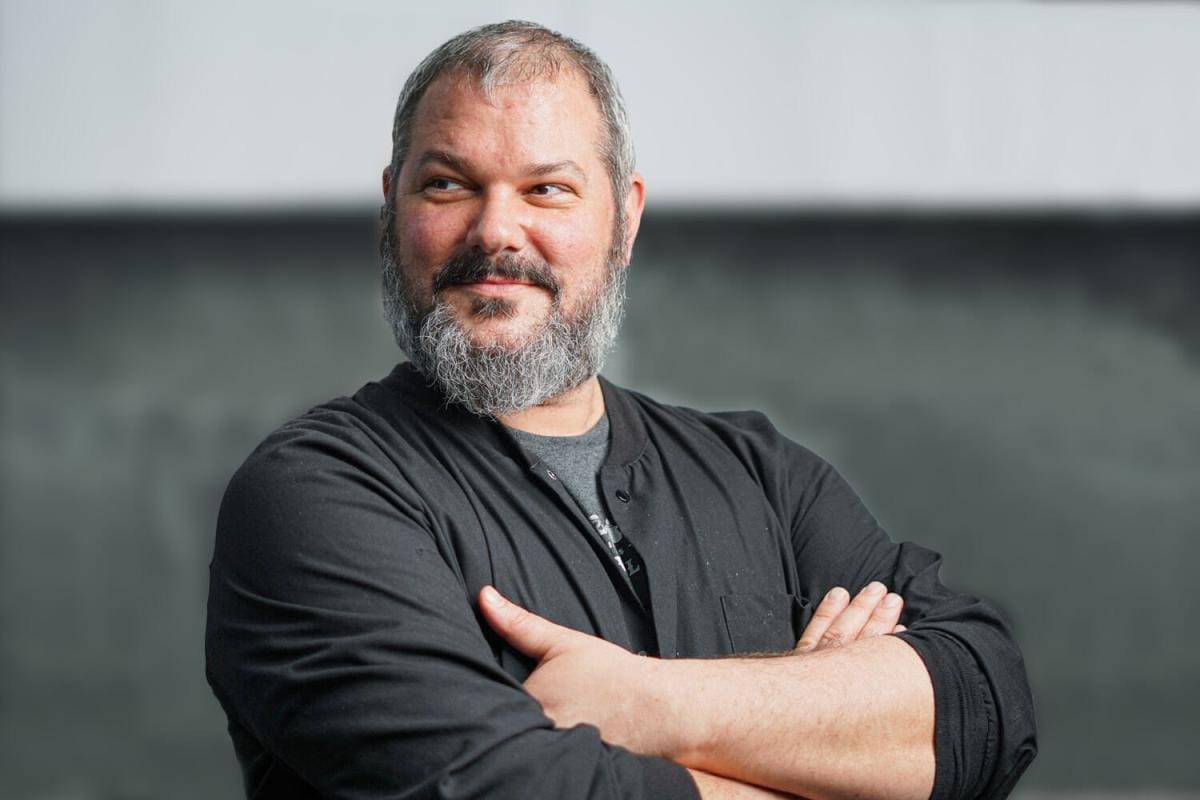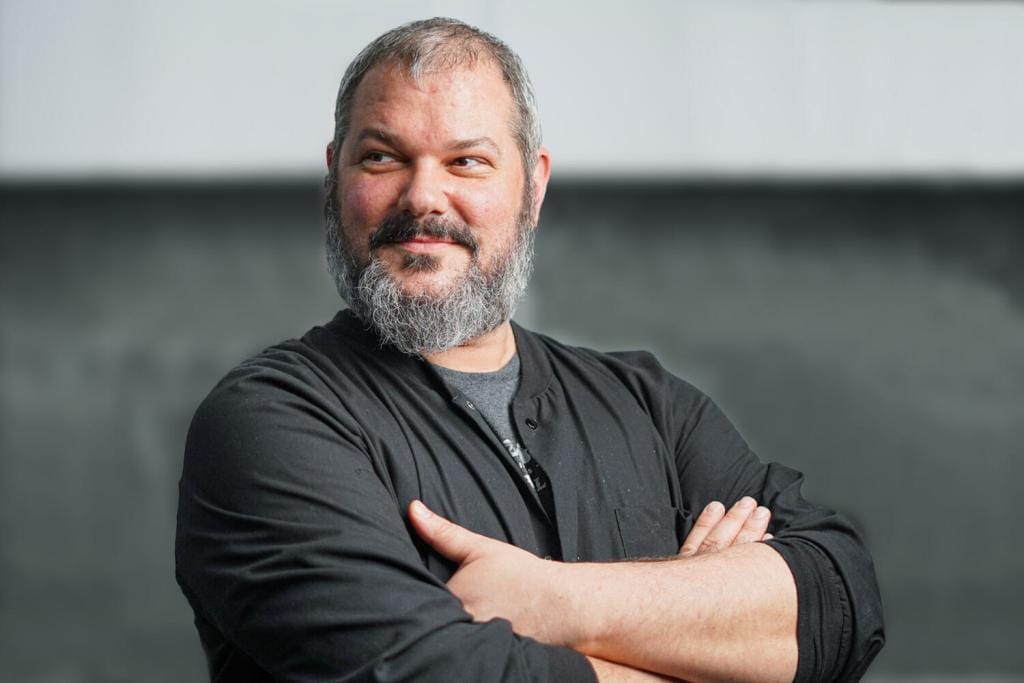 Thomas Ameloot had his first real coffee job as a barista in 2002. Over the next seven years barista work followed him while he worked primarily as a chef, bartender, and organic vegetable farmer. In 2009 he was hired by Green Mountain Coffee Roasters. Everything changed and coffee became the main focus of his life.
Over the next eight years he worked through a variety of roles with training and education always at the forefront. He spent his time developing a passion and knowledge of coffee while also discovering how to present ideas to adults in a meaningful way that applied directly to their lives. During this time, he became a Q Arabica Grader and was honored to serve as Chair for the SCAA Coffee Taster Pathway developing curriculum with some talented individuals.
After years of living around the states and moving often for work, he is happy to be based back in Detroit, Michigan and nourishing those roots while also living his dream of traveling the world and sharing experiences that enrich the lives of people working with foods and beverages. Two of the main ways he does this include the CQI and SCA Learning Platforms. In his spare time, he also works with water, tea, soda, cocktails, and other beverages and foods with a focus on quality assurance, sensory and sustainability.
Which upcoming coffee classes are you most excited to teach?
I'm really excited to be back to teaching SCA courses. We took a break from these courses for the last year plus while I was diving deep into being a Q instructor. I'm especially excited to teach the Roasting and Barista modules because the Lab at Royal was really built to teach these courses well!
What are the benefits to taking the Q or SCA coffee classes at the RNY Lab?
The RNY Lab is the largest lab I've had the chance to work with. It's super clean and well stocked which gives the attendees a greater ability to focus on the course.
Join us at the RNY Lab!
We hope this helps to answer any questions you have on upcoming coffee classes at the RNY Lab. If you have more questions, please contact us!
Ready to sign up for some upcoming classes? Use the link below and don't forget, when you sign up for two or more SCA coffee classes you receive a 10% discount!