Ethiopia East Harrar Nafisifi Grade 4 (GP)
Cupping Notes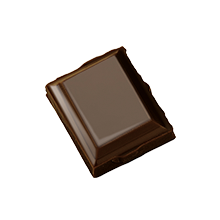 Dark Chocolate
Beyond The Cup
Notes of dark chocolate, nougat, and hints of blackberry. - Roasted at medium
Royal NY's Scoring
Sweetness :
Above Average
Suggested Brewing
Espresso
Hario V60
Elevation: 1200 to 2100 meters

Varietals: Ethiopian Heirloom

Milling Process: Natural

Drying Process: Raised beds

Harvest Start Month: October

Harvest End Month: December

Export Start Month: January

Export End Month: March

The Ethiopia East Harrar Nafisifi lot is sourced from Mr. Rashid Abdullahi. Mr. Abdullahi is a descendent of Mohamed Adullahi Ogsadey, the man who made the Harrar Horse brand famous. Mr. Abdullahi has worked hard to personally select the cherries for this lot, and has implemented a critical raised-bed drying process that aims to increase the overall quality of the offering through more consistent drying. In addition, recent policy changes at the Ethioian Commodity Exchange have allowed Mr. Abdullahi to export his coffee directly to the United States, increasing traceability for his coffee.