Costa Rica Danilo Salazar Finca San Cristobal Red Honey Micro Lot (E)
Costa Rica Danilo Salazar Finca San Cristobal Red Honey Micro Lot (E)
Ship from: WI
Position: INSTORE
Log in to view pricing
Cupping Notes
Black Cherry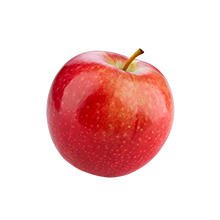 Red Apple
Beyond The Cup
Black Cherry,Red Apple
Royal NY's Scoring
Sweetness :
Above Average
Elevation: 1700Varietals: Catuai,Caturra,Villa Sarchi

Milling Process: Honey

Drying Process: Raised Beds

Harvest Start Month: January

Harvest End Month: March

Export Start Month: April

Export End Month: June

Finca San Cristobal de Llano is owned by Danilo Salazar Arias, and is located on 17 hectares of land in Llano Bonito, Naranjo. Danilo has been producing coffee for over fifty years, and grows not only coffee, but also bananas, plantains, and peaches on his farm. He is a member of Cafe de Altura de San Ramon, an organization founded in 2004 to process coffee throughout Costa Rica. This particular lot comes to Royal from the association's micro lot program, which sources coffee from West Valley, Central Valley, Tres Rios, and Tarrazu and trucks them to a central milling facility in San Ramon for processing. The association works hard to provide its more than 500 producers with the knowledge and resources they need to sell their coffee for the premiums it deserves.